Join us in closing the gap
Find out what it means to work at the heart of sustainable change.

Here's how Alexandre, Ying, Mikkel and Evelina turned their passion into their profession.
Work at the heart of sustainable change
We believe that the purpose of sustainable change is to create a thriving world for both nature and people. So, that's where we start – and how we work. We bring a set of values that centre on collaboration and co-creation. Being open and curious is a cornerstone of our culture. A mindset of always looking for new and better perspectives.

At Ramboll, you are invited and guided to unfold your ingenuity and develop your excellence. You contribute to closing the gap to a sustainable future in an open, collaborative and empowering culture. Come join more than 17,500 bright minds – passionate about our domains, experts in our fields, and empowered and guided by a strong set of values.
: >17,500

bright minds working towards closing the gap to a sustainable future

: 300

offices across 35 countries in the world

: 4,515

of our employees completed our internal Sustainability Universe training in 2022
How Alexandre is closing the gap
"In every project, you can push for sustainable change"

Learn how Alexandre Guidje's passion for water and his work as an Urban Water Engineer at Ramboll is improving cities' resilience through data, technology, and collaboration.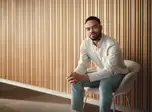 How Ying is closing the gap
"Real change happens when we work together"

Discover how Ying Zhu leverages her role as Director of Circular Economy at Ramboll to foster a sustainable, circular economy through collaboration with key decision-makers.

How Mikkel is closing the gap
"We are in a position to make an impact"

Explore why Mikkel Eskildsen, architect and Associate Design Director at Henning Larsen, is strongly committed to environmental responsibility by integrating climate adaptation strategies into his projects.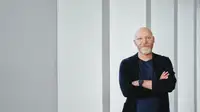 How Evelina is closing the gap
"Society is my client"

Discover what inspires Evelina Gunnarsson in driving sustainable behaviour change in her work as a Behavioural Economist and Management Consultant at Ramboll.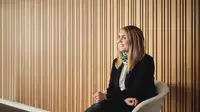 Explore the full story: Let's close the gap to a sustainable future
Between today and a sustainable future, there is a gap. But when we as people work together, we can close it. Discover how we can get from where we are to where we need to be.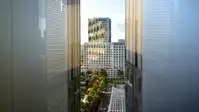 Do you want to help close the gap? Join our Talent Community.
A member of our team will be in touch when an opportunity arises which matches your skills and experience.