Let's close the gap on resilient cities
By re-thinking conditions for life in our cities, we can create liveable and resilient communities. Let's co-create societies where people and nature flourish.
Enabling conditions for life to thrive
The world faces increased urbanisation and population rates. At the same time, most cities are unprepared for the consequences of climate change.

By re-thinking conditions and actively designing for life to thrive, we can create resilient and liveable communities.
: $7 trillion
in economic benefits can be delivered globally by 2030 by adapting to climate change (GCA, 2019)
: 4 in 5

cities worldwide are currently at risk from extreme weather (CDP, 2022)

: 40%

higher risk of depression is what people living in cities face compared to rural populations (UD/MH, 2010)

: 100 million

people could be forced into extreme poverty by 2030 without equitable climate strategies (WBG, 2016)
How can nature based solutions safeguard cities against flooding and heatwaves?
How can we ensure society develops in a way that is fair, inclusive and socially cohesive?
Recommended stories on resilient cities
A holistic approach to closing the gap
How we close the resilient societies gap
Designing urban infrastructure to be resilient and liveable

The huge transformation of Høje Taastrup C on the outskirts of Copenhagen demonstrates how we can create attractive and climate resilient urban areas. The big draw is a rainwater drainage system that doubles as the world's longest skatepark.

Denmark

Accommodating growth and liveability in Toronto

Rapid population expansion is often detrimental to urban liveability. The new sustainable neighbourhood of Downsview in Toronto steps up to the challenge through a combined focus on people, place, and nature.

Canada
Come join us in our journey to close the gap. Apply now.
Find out what it means to work at the heart of sustainable change. See how Alexandre, Ying, Mikkel and Evelina turned their passion into their profession.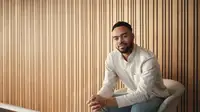 Do you have an exciting sustainability project to discuss? Let's talk.
With 75 years of experience as a responsible business, let us help advance your projects sustainably through collaboration and a dedication to putting people at the heart of it.