How we work with ESG
As a company, we act responsibly and deliver measurable sustainable impact for our stakeholders. Get the overview of our approach to environment, social, and governance.
What is ESG?
Good ESG management indicates a maturation of business practices, which translates to better risk management
Our approach
Ramboll has global experience from several decades of assisting clients in meeting their ESG ambitions. Our offering spans ESG strategy development and management systems, climate risk and resilience, health and safety, ESG performance and reporting, due diligence and post acquisition integration, with strongholds in life cycle assessments (LCA), sustainability strategy and management, and impact assessments.
We apply the same knowledge and insights to our own operations:
Science-based targets in line with 1.5°C

Here's how we tackle greenhouse gas emissions in Ramboll's full value chain.

Environmental and human impacts

We put humans and stewardship of nature at the heart of our strategy and values.

Equality, Diversity, and Inclusion (EDI) policies

Our employees are our core strength. They come from diverse backgrounds, which enhances our ability to innovate and to improve engagement and performance.
EcoVadis: working with supplier compliance
To ensure our suppliers comply with high ethical and environmental standards, we ask all suppliers to sign our business associate code, which is centred on internationally recognised standards such as UN Global Compact. We are working on a responsible procurement management system which also includes engaging with our suppliers on signing up to science based targets.
:
Ramboll Group is awarded a gold medal as a recognition of our EcoVadis Rating, as of September 2022. Ramboll has reported at Group level to EcoVadis since 2020.
Progressing action on the SDGs
The UN Sustainable Development Goals (SDGs) were globally adopted in 2015. The 17 Global Goals outline globally agreed pathways to sustainable development and call for action by all countries to promote prosperity while protecting the planet.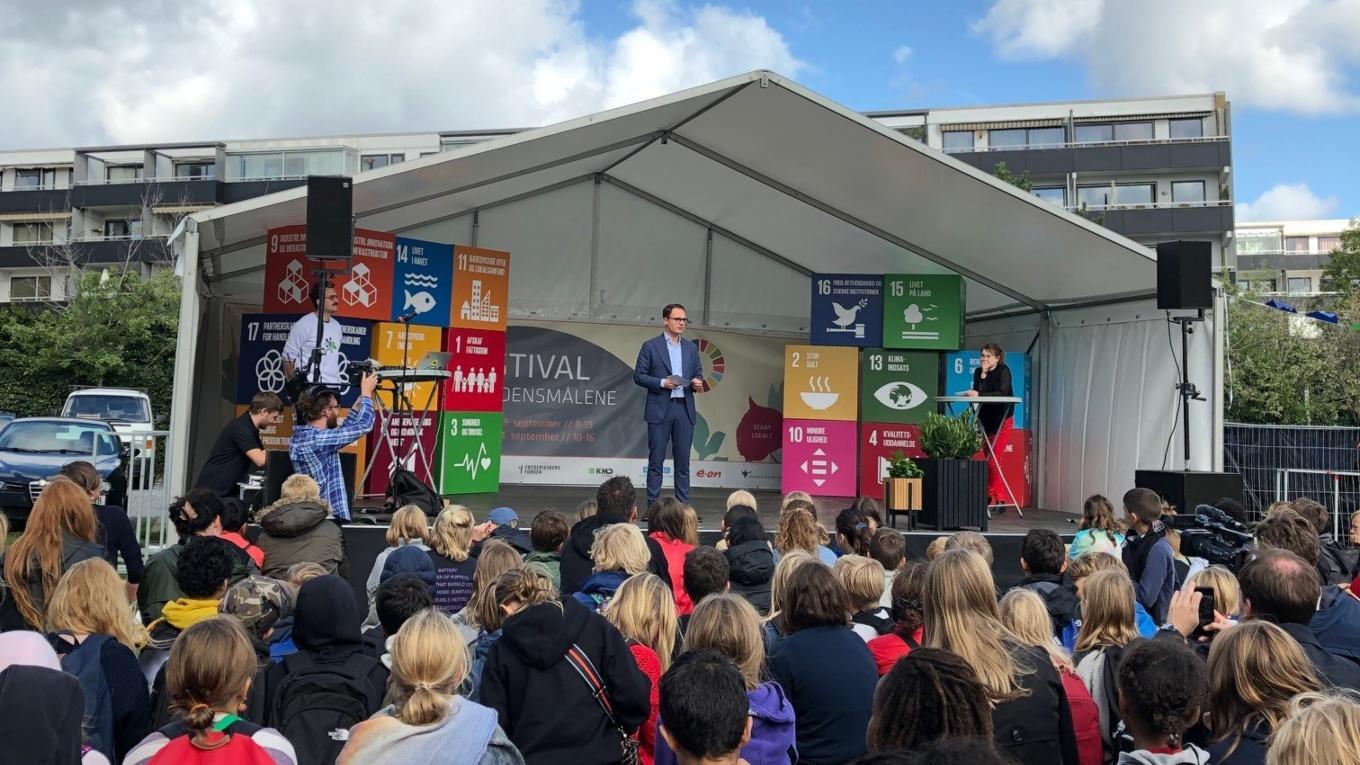 As acknowledged by the UN, the private sector has a critical role to play in advancing the global development agenda. Ramboll contributes positively to the SDGs through our projects and own operations. Our cross organisational strategic focus is on SDG 13 Climate Action.
From SDG benchmarking to SBTi: how we report on climate progress
There are several voluntary schemes for companies to take climate action. However, one drawback is that they lack clearly defined targets and metrics that are rooted in climate science. This increases the risk that actions fall short of the 1.5 C pathway, as laid out in the Paris Agreement.
To avoid greenwashing and ensure sufficient ambitions in the fight against climate change, the Science Based Targets initiative (SBTi) has emerged as the best, internationally recognised standard for corporate climate action.
:
Ramboll has set ambitious targets to reduce our own emissions, and these have been approved by SBTi as being in line with the 1.5°C pathway.
Explore our sustainability performance