Digitising the US Army Corps of Engineers
Ramboll supported the US Army Corp of Engineers (USACE) implement a digital database integration (DDI) platform and systems enabling real-time data collection, modelling, and reporting to enhance environmental remediation efforts at the Chambers Works site in Deepwater, New Jersey. The DDI platform reduces project costs and downtime, increases safety and accuracy in data collection, and enables increased performance despite the challenging and complex site conditions.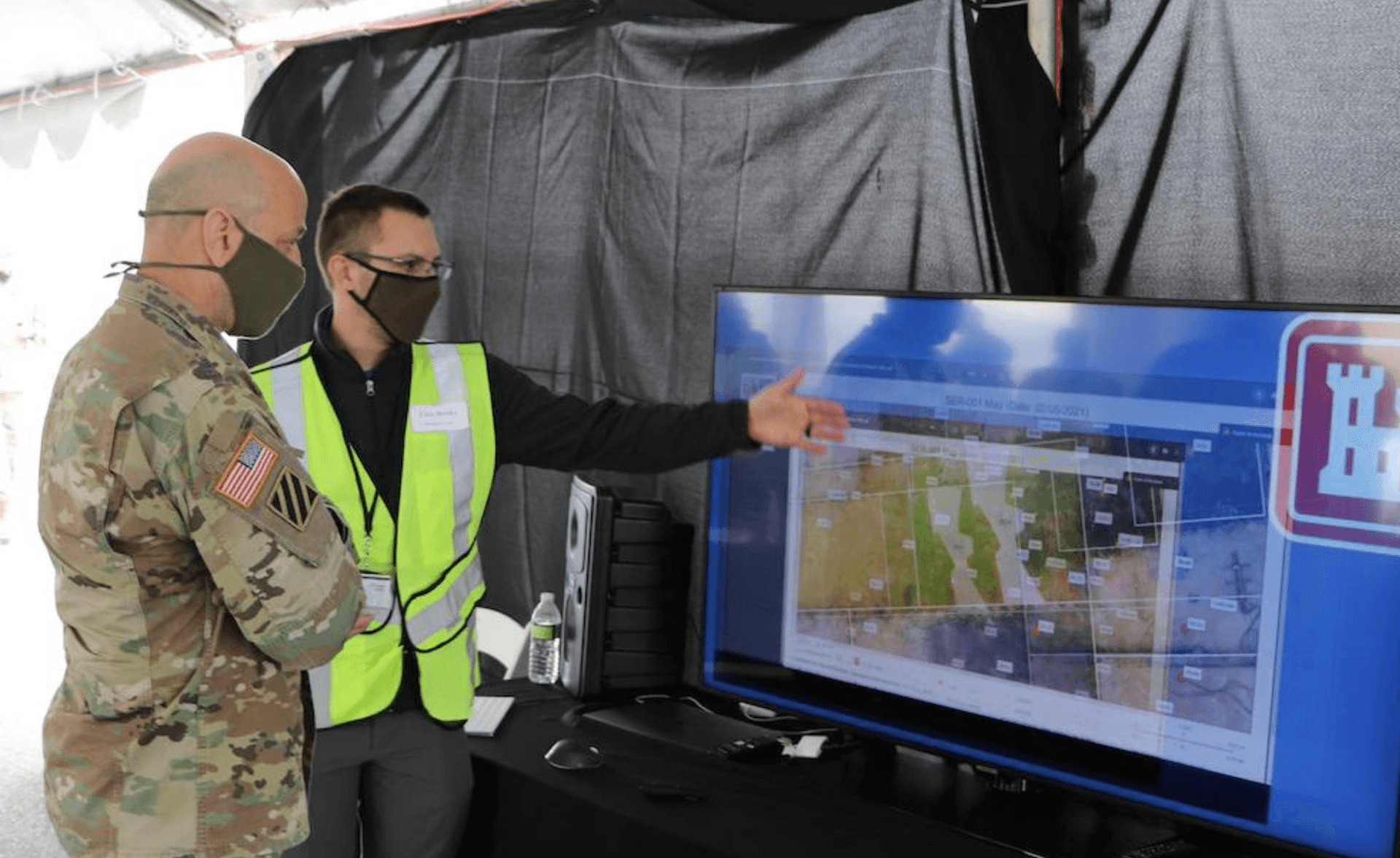 "The United States Army Corps 2021 Project Delivery Team (PDT) won the Year Award for Excellence. The DuPont Chambers Works FUSRAP Project is truly a testament to outstanding support and collaboration efforts. What we imagined in design driven database, you (Galago) made possible and have exceeded our expectations. You have saved the project and the program millions of dollars." Ramon Brigantti, LTC, EN Commanding
The DDI platform and systems combine the following:
Light detection and ranging (LiDAR) data and high-resolution aerial imagery collected from drones.
Customised geographic information system (GIS) applications for efficient field data collection. Now, field workers use tablets instead of paper forms to capture field data. Data collection scripts now automate data handling, and smart-forms with built-in AI logic and are updated in near-real time. This saves time and eliminates organisational and transcription errors.
An integrated web experience with the Esri platform for more automated reporting functionality. The platform includes a detailed field sampling summary, maps of current high-resolution aerial imagery, contaminant walkover scans, and confirmation sampling results. Reports can quickly be generated by tech enabled experts and approved by the USACE to reduce report writing timelines from three weeks to 24 hours.
Highlights
:

Scientists and environmental experts perform the data collection which limits the chance for data gaps

:

The data collection time is reduced tenfold due to agile project management

:

Reduced report writing timelines from three weeks to 24 hours
Sign up for Galago's newsletter
Get early access to the latest events and news, free geospatial intelligence insights as well as the latest cutting-edge features and product updates from our experts straight into your inbox.