National Highways - Intelligent Environmental Estate
National Highways (formally Highways England) is the government agency responsible for operating, maintaining, and improving England's strategic road network. The organisation aspires to an intelligent, digitally enabled network that operates harmoniously with the surrounding environment, harnessing data, technology, and connectivity to optimise their activities.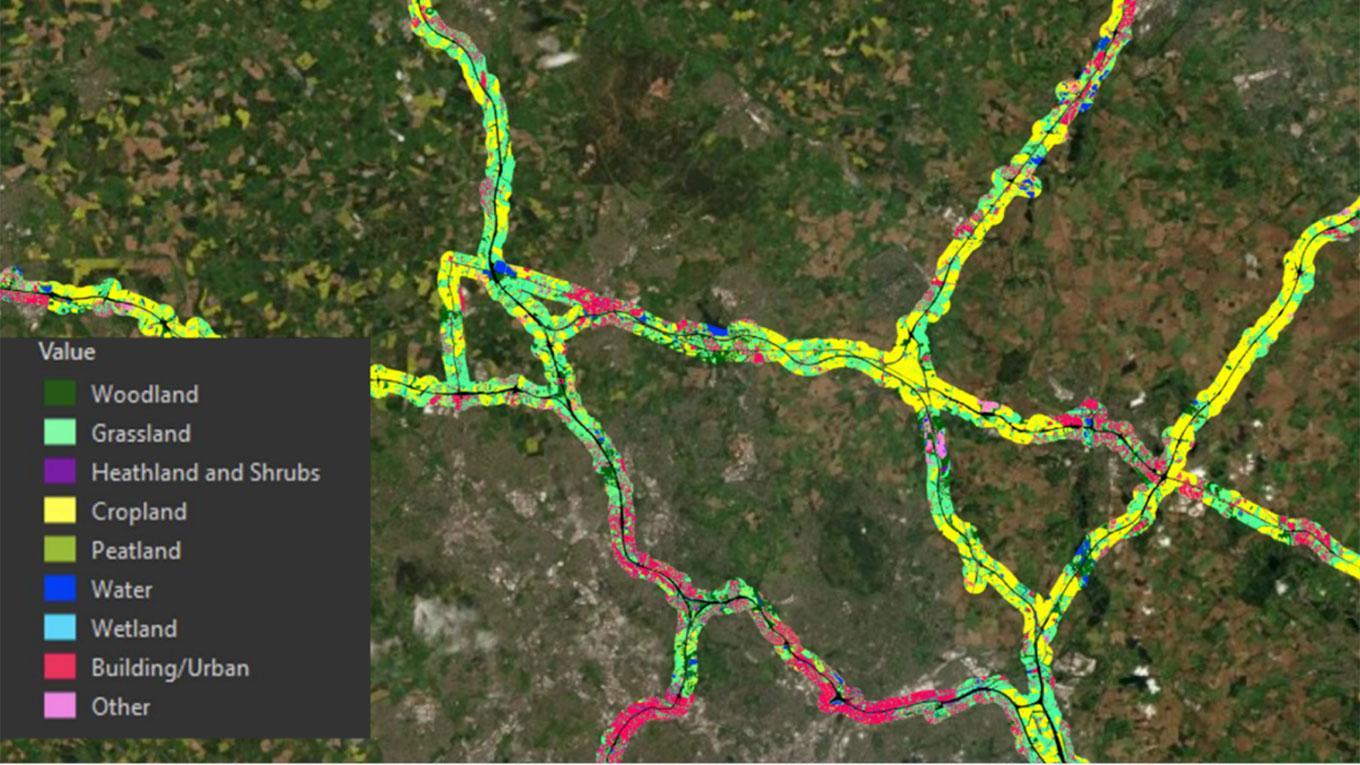 The challenges
The National Highways agency has committed to deliver a biodiversity net gain across the natural habitats lining their motorways and trunk roads . They also must adhere to required government regulations where all nationally significant infrastructure projects must deliver 10% biodiversity net gain.
To successfully meet these commitments and regulations, it is critical the agency understands tracks biodiversity changes across their land holdings. This is where Galago comes in to help the Intelligent Environmental Estate (IEE) project.
"Galago by Ramboll were able to combine a strong understanding of our organisation, and our key drivers, with strong technical expertise, to develop a solution that supported our activities. The outputs from the initial phases were exciting and opened our eyes on innovative options to improve our asset data knowledge and manage the environment and biodiversity across the Strategic Road Network." ~ Ben Hewlett, Senior Environmental Advisor – Safety, Engineering and Standards, Highways England
Our solutions
We created a prototype system that produces network-wide digital maps of landcover and habitats using satellite imagery and machine learning. The data produced enables monitoring of biodiversity across the strategic road network in an accurate, defensible, repeatable, and cost-effective manner.
To produce network-wide habitat maps, Galago created a cloud-optimised data processing and modelling pipeline using hundreds of multitemporal satellite images and collated training data to produce well-performing machine learning models for habitat prediction.
The success of the project is in its repeatability for annual monitoring purposes. The agency can now understand change-over-time in landcover across the entire road network, identify locations of biodiversity improvement or decline, and strategically allocate resources to ensure biodiversity net gain in the short, medium, and long term.
Sign up for Galago's newsletter
Get early access to the latest events and news, free geospatial intelligence insights as well as the latest cutting-edge features and product updates from our experts straight into your inbox.