Identifying invasive species in New York
In collaboration with the New York State Department of Environmental Conservation (NYSDEC), Ramboll's Galago team developed a pilot-scale methodology for monitoring large tracts of land for giant hogweed, an invasive plant harmful to both human and ecosystem health. Galago collected high-resolution imagery using a small, unmanned aircraft system (sUAS) or drone across approximately 1,100 acres near Hemlock-Canadice State Forest in Springwater, New York.
AI helps scale land monitoring methodologies using sUAS imagery across numerous image captures. The combination of high-resolution imagery and AI has the potential to reduce time in the field, identify previously unknown areas of invasive plants, and help cover more area than possible with field work alone.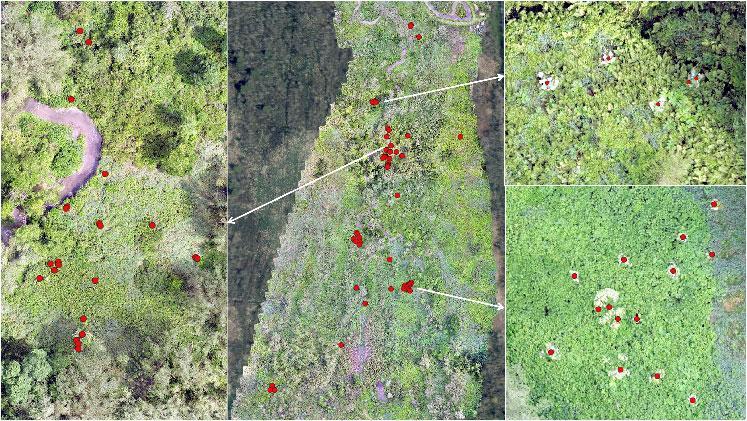 Digitising the US Army Corps of Engineers

Ramboll supported the US Army Corp of Engineers (USACE) implement a digital database integration (DDI) platform and systems enabling real-time data collection, modelling, and reporting to enhance environmental remediation efforts at the Chambers Works site in Deepwater, New Jersey. The DDI platform reduces project costs and downtime, increases safety and accuracy in data collection, and enables increased performance despite the challenging and complex site conditions.

National Highways - Intelligent Environmental Estate

National Highways (formally Highways England) is the government agency responsible for operating, maintaining, and improving England's strategic road network. The organisation aspires to an intelligent, digitally enabled network that operates harmoniously with the surrounding environment, harnessing data, technology, and connectivity to optimise their activities.
Sign up for Galago's newsletter
Get early access to the latest events and news, free geospatial intelligence insights as well as the latest cutting-edge features and product updates from our experts straight into your inbox.
Explore Galago
Galago

Geospatial intelligence for sustainable land management and biodiversity restoration

About Galago

High-resolution remote sensing for land restoration and biodiversity management.