Our environmental, social, and climate targets
In line with our values, we set ambitious targets to curb Ramboll's carbon footprint, while improving impacts on our value chain and the environment. Explore our key climate targets and main environmental, social and governance actions and commitments.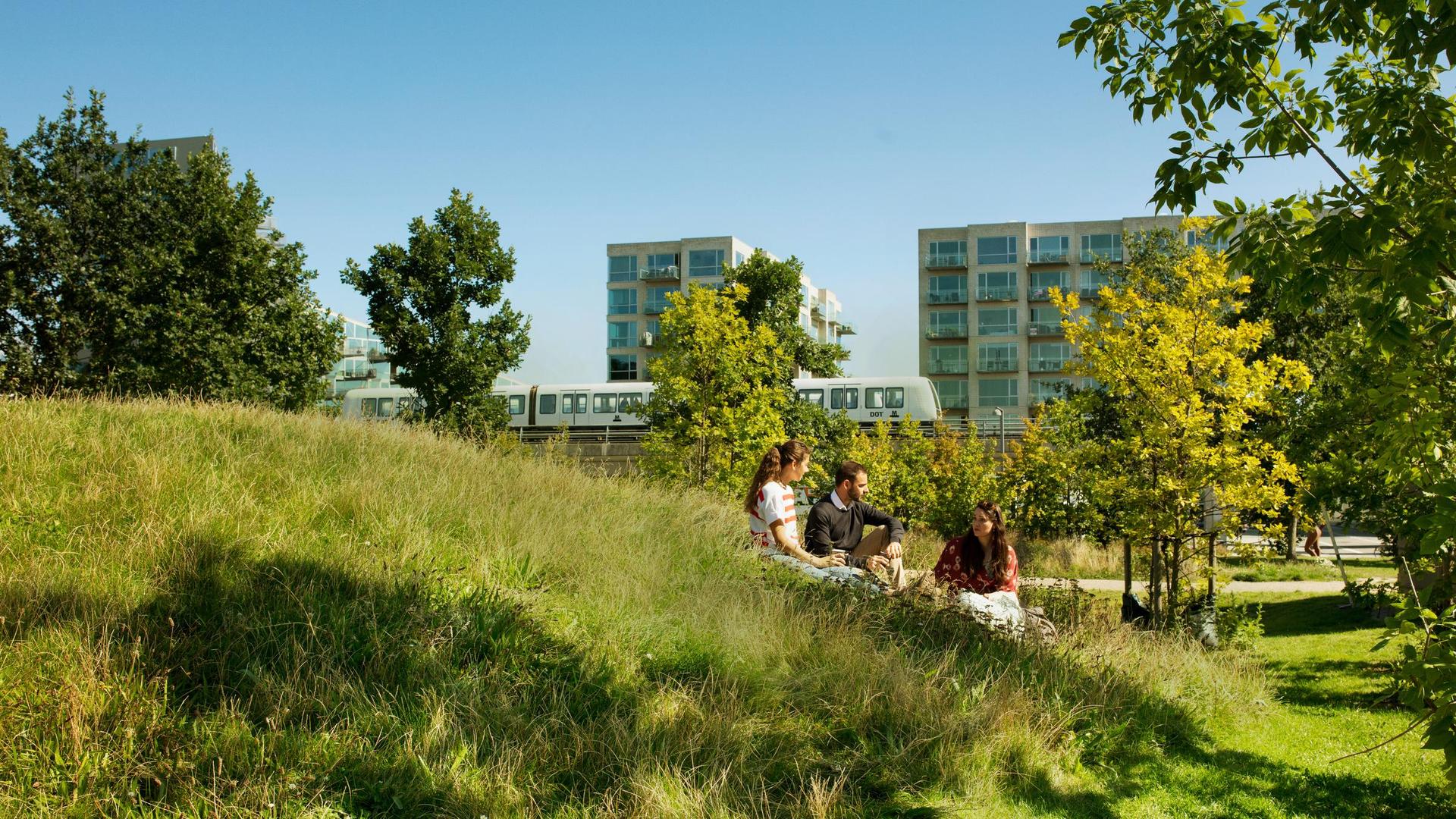 As the Partner for Sustainable Change, Ramboll is committed to acting responsibly towards clients, employees, society, and company. This is reflected in our own ambitious targets to reduce carbon emissions in line with the Paris Agreement.
Our climate targets have been approved as being in line with the 1.5°C pathway by the Science Based Targets initiative (SBTi). We will reduce absolute scope 1 and 2 greenhouse gas (GHG) emissions by 46.2% by 2030 from a 2019 baseline. In addition, we will reduce absolute scope 3 GHG emissions from business travel by 27.5% in the same timeframe and ensure 80% of our suppliers, as measured by emissions, have science-based targets by 2025.
These ambitions are also reflected in how we work with clients, partners and stakeholders. In all projects, we offer alternative solutions that are more sustainable than the original project brief. Furthermore, in line with our ambition to become the global leader in the green energy transition, Ramboll will exit oil and gas exploration before the end of 2025, redeploying this expertise into renewables. We continue to accelerate the green transition through partnerships, in line with the ambition of our 2022-2025 strategy: The Partner for Sustainable Change.
:
Ramboll climate targets
SBTi-approved in line with 1.5C pathway
46.2% reduction of Scope 1 & 2 emissions by 2030
27.5% reduction of absolute Scope 3 emissions from business travel by 2030
80% suppliers have science-based targets by 2025
Explore more
Science-based targets in line with 1.5°C

Here's how we tackle greenhouse gas emissions in Ramboll's full value chain.

Environmental and human impacts

We put humans and stewardship of nature at the heart of our strategy and values.
Sustainability ratings and rankings

Here you can get an overview of our most important ESG rankings and ratings, as well as our main sustainability partnerships.

People impacts

How we ensure Ramboll is an inspiring, inclusive employer that creates a safe and healthy space for employees to thrive.

Equality, Diversity, and Inclusion (EDI) policies

Building a culture of diversity and inclusion
Core climate contribution
:

Carbon emissions reduced 62% between 2019-2021

:

Aim to achieve net zero carbon emissions in Ramboll's operations by 2030

:

More than 60% revenue generated from services contributing directly and positively to the SDGs as of 2021

:

UN Global Compact member since 2007
Improving equality, diversity, and inclusion
To build an inclusive culture, we use aspirational targets to frame our initiatives. The targets focus on people and processes, as well as on the professional industry services and societies we are a part of.
Our aspirational targets
:

Build an organisation of inclusion and belonging reflecting Ramboll's commitment to society.

:

Achieve a more balanced organisation with a strong focus on gender representation. Our goal for gender representation is 40% women and 60% men by 2025.

: