Our recruitment process
We're continuously looking for bright minds to help us shape a brighter future. Explore the stages of our hiring processes, learn what to expect, and get some tips from our recruiters.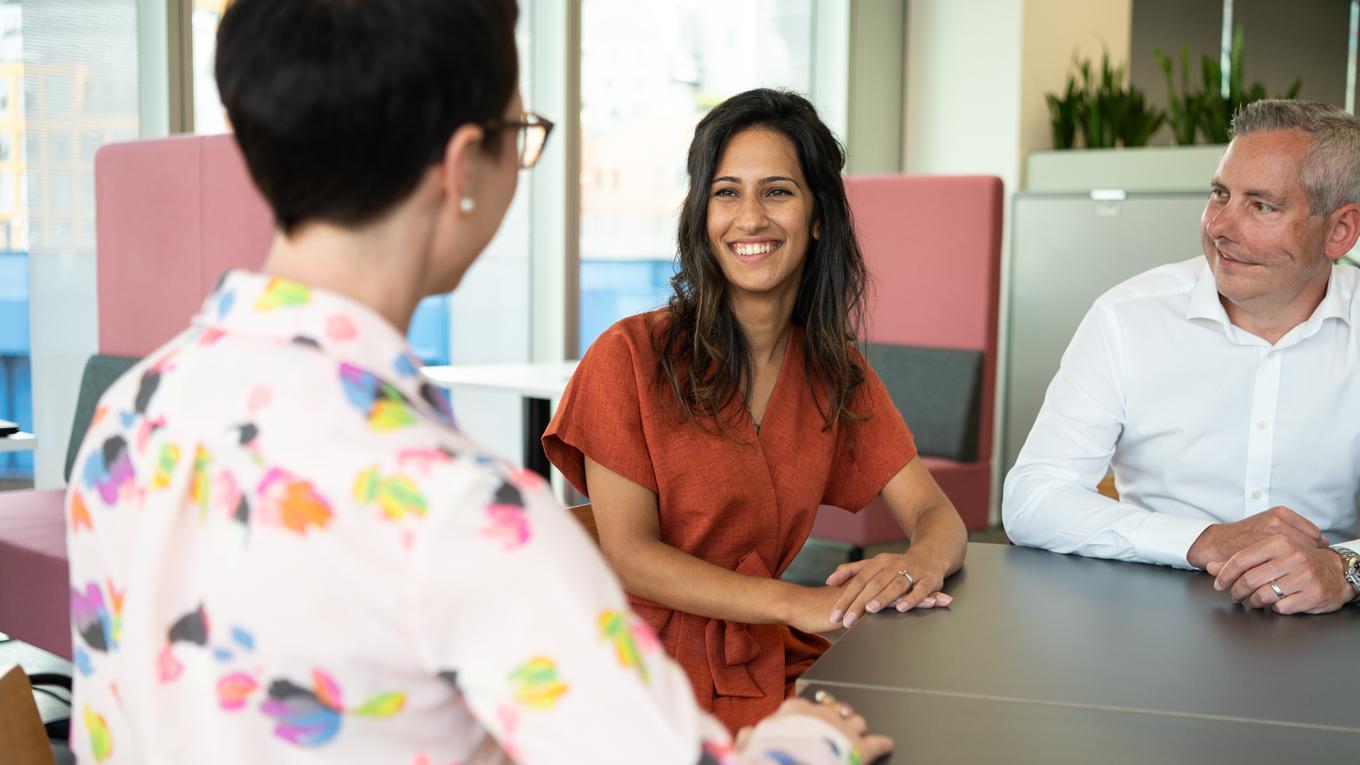 5 things to know about recruitment process
Before applying, familiarise yourself with our business areas and values. If you have questions about a position, contact the hiring manager or recruiter listed in the job posting. Our recruitment processes vary depending on the position or the country the role is in.
Your application should reflect who you are as a person, so include your motivation for applying and attach an up-to-date resume with details of your professional skills. 
After submitting your application through our online form, your skills and experience are assessed by our recruiters. If there is a match, they will contact you for a phone, video, or in-person interview.
At the initial interview, you typically meet the hiring or department manager for where you applied. Expect to learn more about Ramboll and the position. Of course, they'll want to learn more about you.
If invited to a second interview, you may meet other members of the team and an HR representative. Depending on the position, you may take an assessment test before the second interview.
:
Use our job application portal – avoid fake recruiters
We are currently experiencing inquiries regarding individuals presenting themselves as Ramboll recruiters while offering false tests, false jobs, false job interviews, and false employment. This is being done through Facebook, LinkedIn, and other communication channels like emails, phone calls, and text messages.
Please note all vacancies will be posted through this website. All applications must go through the postings on this site and our job application portal.
8 tips to stand out when applying for Ramboll
Read the job description carefully to understand the position, roles, and responsibilities
Create a CV and cover letter including your contact information, link to LinkedIn profile, education, skills, work experience, volunteering, publications, and responsibilities
Highlight your strengths and express how you're a match for the position and how you can contribute
Make your motivations known. Specify why you want to work with us.
Express your values. Express what is important in your working life.
Let your personality shine by telling us what inspires you and share your spare time activities, like sports and hobbies.
Keep it short by writing concisely and accurately. Try to stick to one A4 page.
Stay structured by arranging information in your CV and cover letter in a comprehensive manner.