Wind and solar
Today, renewable energy makes up less than 30% of global electricity generation. Rapidly expanding solar and wind is key to driving that number higher.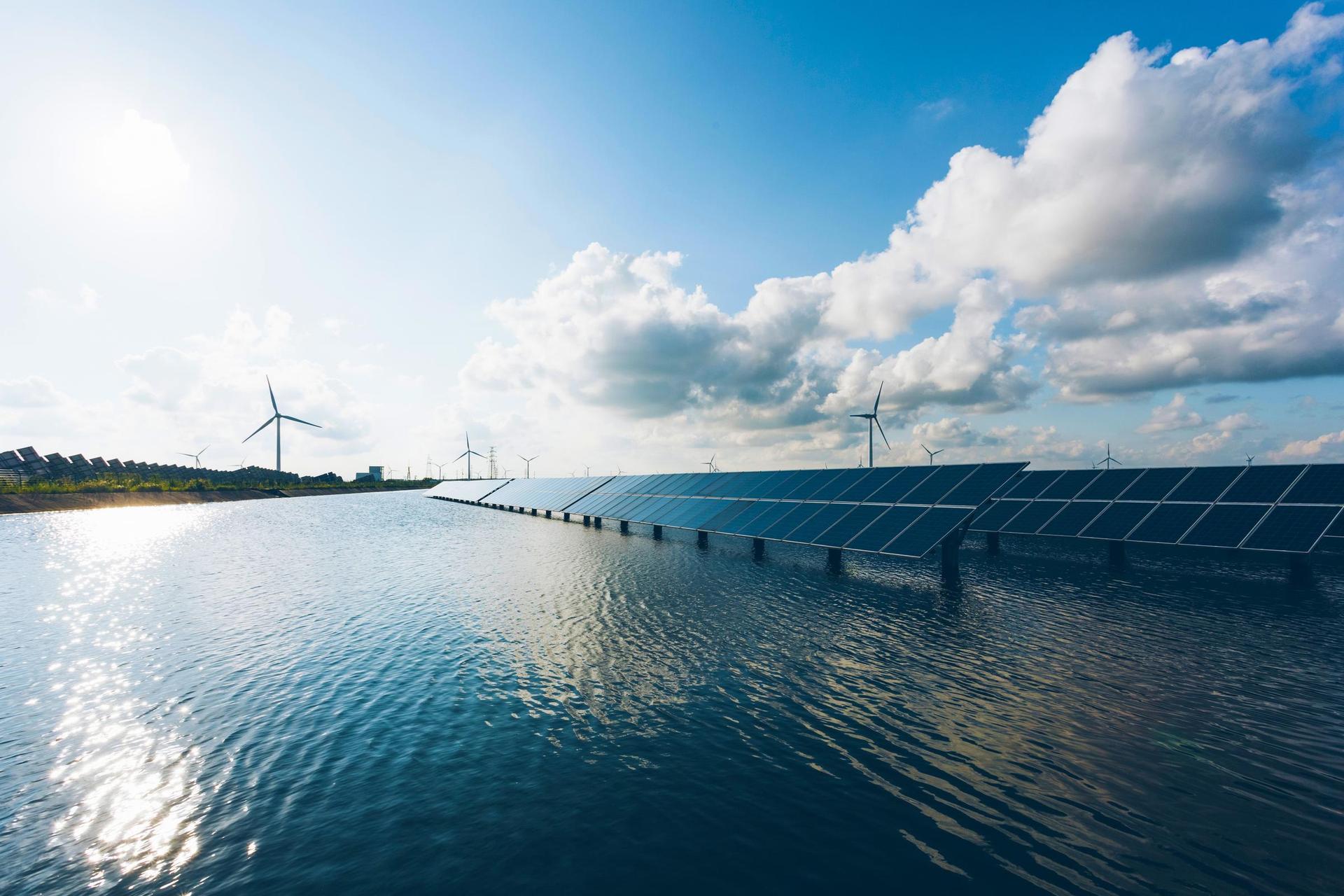 Rapid scaling of renewables
Between 2009 and 2019, the price of solar energy dropped by 90%. In the same period, the price of onshore wind dropped 70%. As a result, solar and wind are now the cheapest sources of energy out-competing fossil fuels.
At Ramboll, we work at the forefront of both solar and wind to rapidly scale and accelerate the green energy transition.
: 60%
With a global footprint, we have designed 60% of the world's offshore wind turbine foundations
Leading the global build-out
Ramboll has more than 30 years of experience in the wind industry, from more than 70 countries. In solar PV energy, we have contributed to the success of more than 500 small to utility-scale solar PV power projects across 25 countries.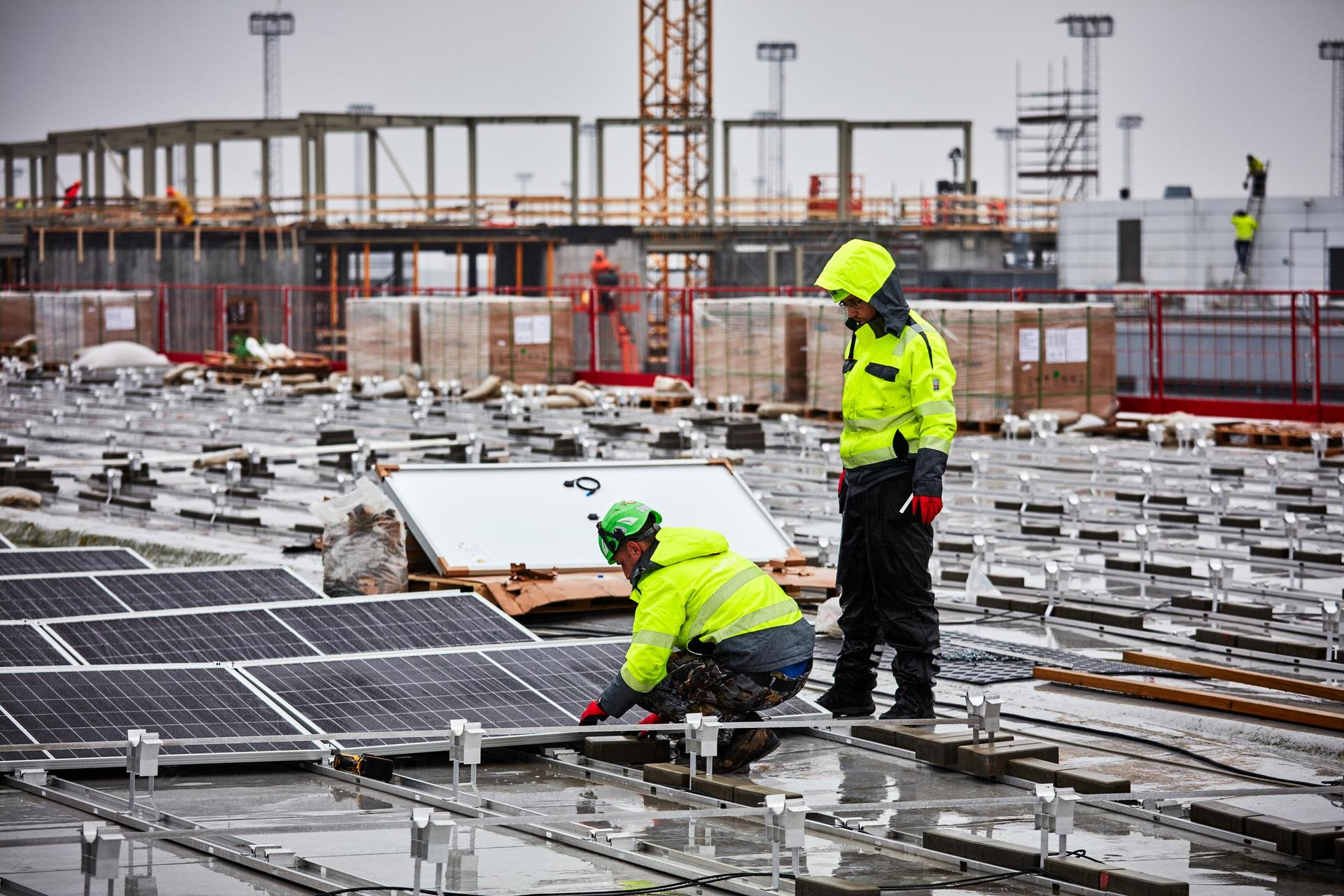 Explore our featured services
Engineering and design

Creating a more sustainable future through engineering and design excellence for our clients.

Environmental and Nature-Based Services

Our multidisciplinary platform of environmental services helps clients address environmental impacts of some of the toughest global problems: urbanisation, climate change, water management, and resource scarcity.

Operations and Asset Management

Creating value for asset owners and operators by maximising performance, extending lifetime, and lowering operational costs.
Equinor floating solar power plant
We're helping client Equinor deliver this revolutionary project with our engineering and technical expertise. It's a world first in challenging offshore conditions.
New York's first wind farm will power 70,000 homes
The second commercial scale offshore wind farm in the USA and New York State's first ever wind farm will displace millions of tonnes of carbon emissions. Ramboll is designing and engineering the offshore substation topside to connect the wind farm to the grid.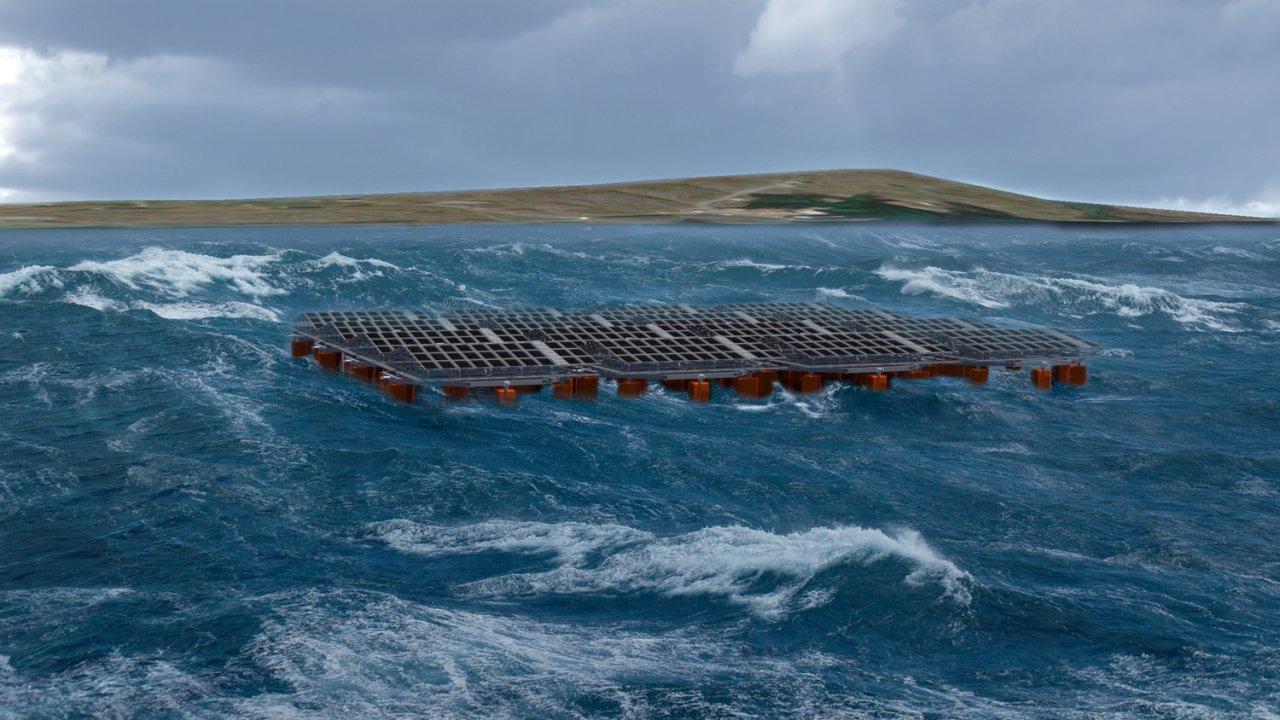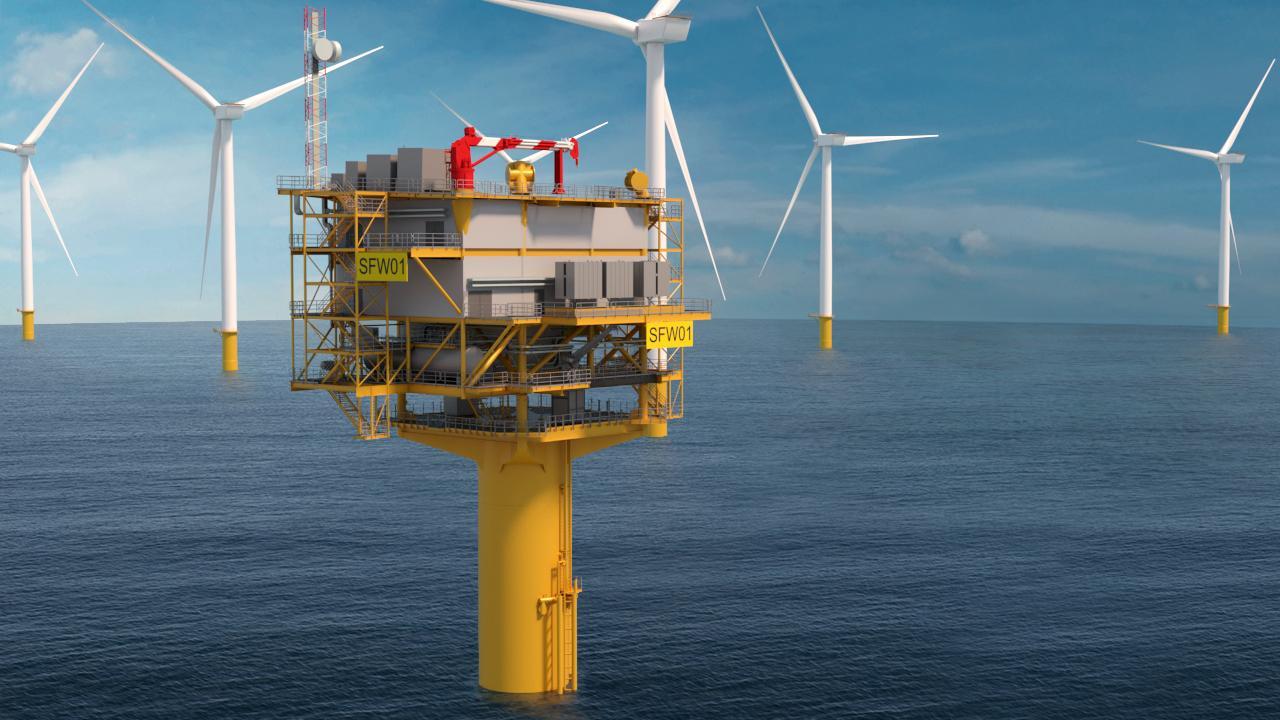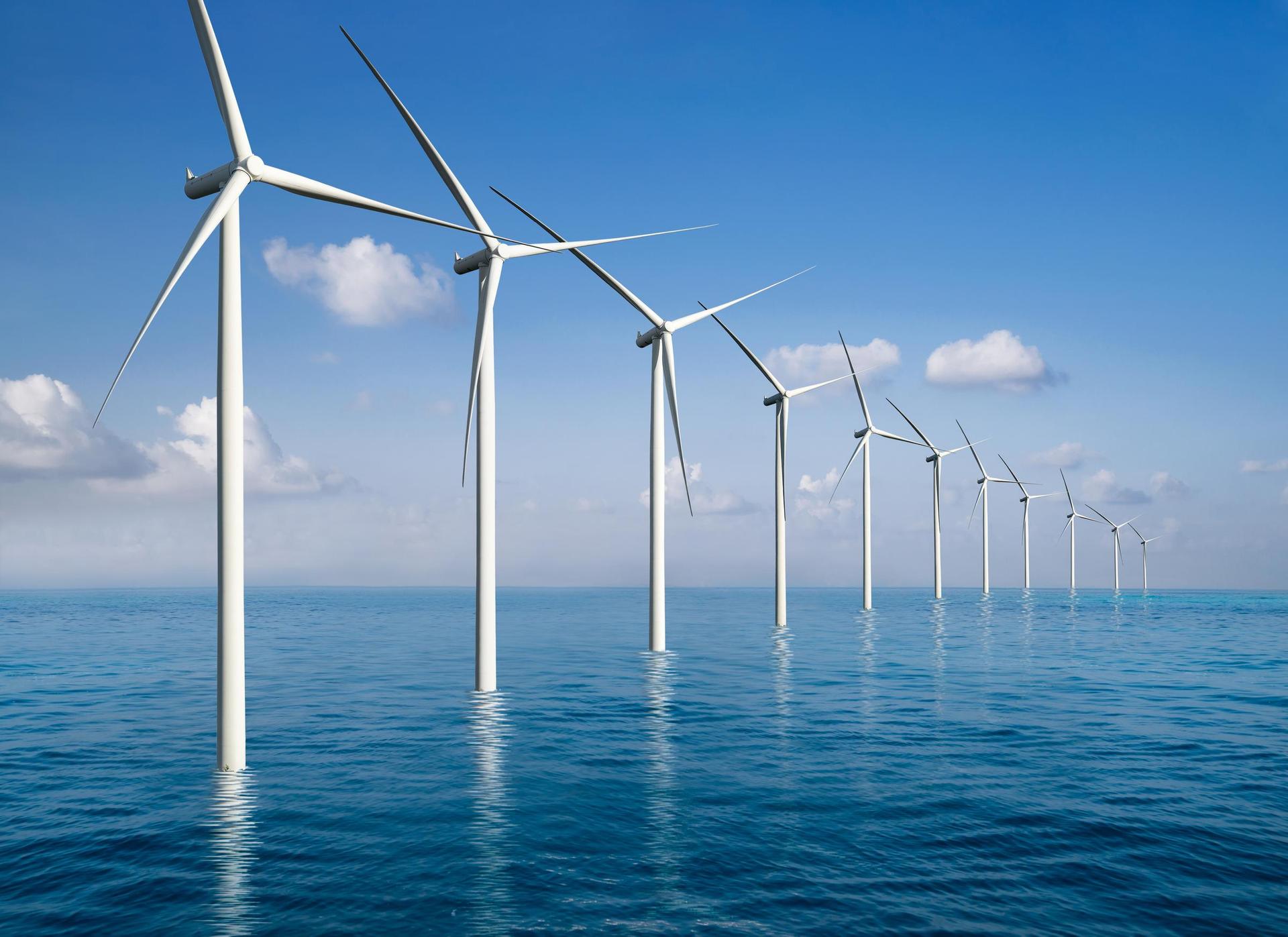 What we offer
:

Offshore wind

Ramboll is the world leader in offshore wind, involved in more than 70% of all operating offshore wind farms globally. With our international, multidisciplinary and wind-specific capabilities, we are a true full-service provider for offshore wind energy projects in all their phases. And we are one of only very few consultancies in the world that provide engineering services for bottom-fixed and floating wind foundations.

:

Offshore substations

At Ramboll, we have helped design some of the world's largest offshore wind farms.

We are experts within optimisation, development and design of both topside facilities and substructures. Our services are multidisciplinary and span both the detailed technical expertise and the necessary environmental impact assessments and permitting.
:

True digital twins

With a proprietary true digital twin, we continuously monitor the structural health of offshore structures.

The digital model can significantly reduce operational and maintenance costs, and guide decision-making based on a genuine, real-time understanding of the structure.

:

Solar PV

Our expertise in solar spans everything from PV array to grid connection. We do assessments within power transmission, environmental impact, structural and geotechnical feasibility, economic feasibility, and high-level investigations on risk and project development probabilities prior to acquisition or financing.

:

Onshore wind

Ramboll has provided expert services to wind farms with a nominal output of +60,000 MW in more than 60 countries.

We have the expertise to support our clients from due diligence and environmental studies over planning and construction to commissioning and operation of the wind farm and can provide assistance at every step of the project.
Dr.-Ing. Tim Fischer

Global Spearhead Director Wind

Carolina Escudero

Chief Project Manager