Creating a more sustainable future through engineering and design excellence for our clients.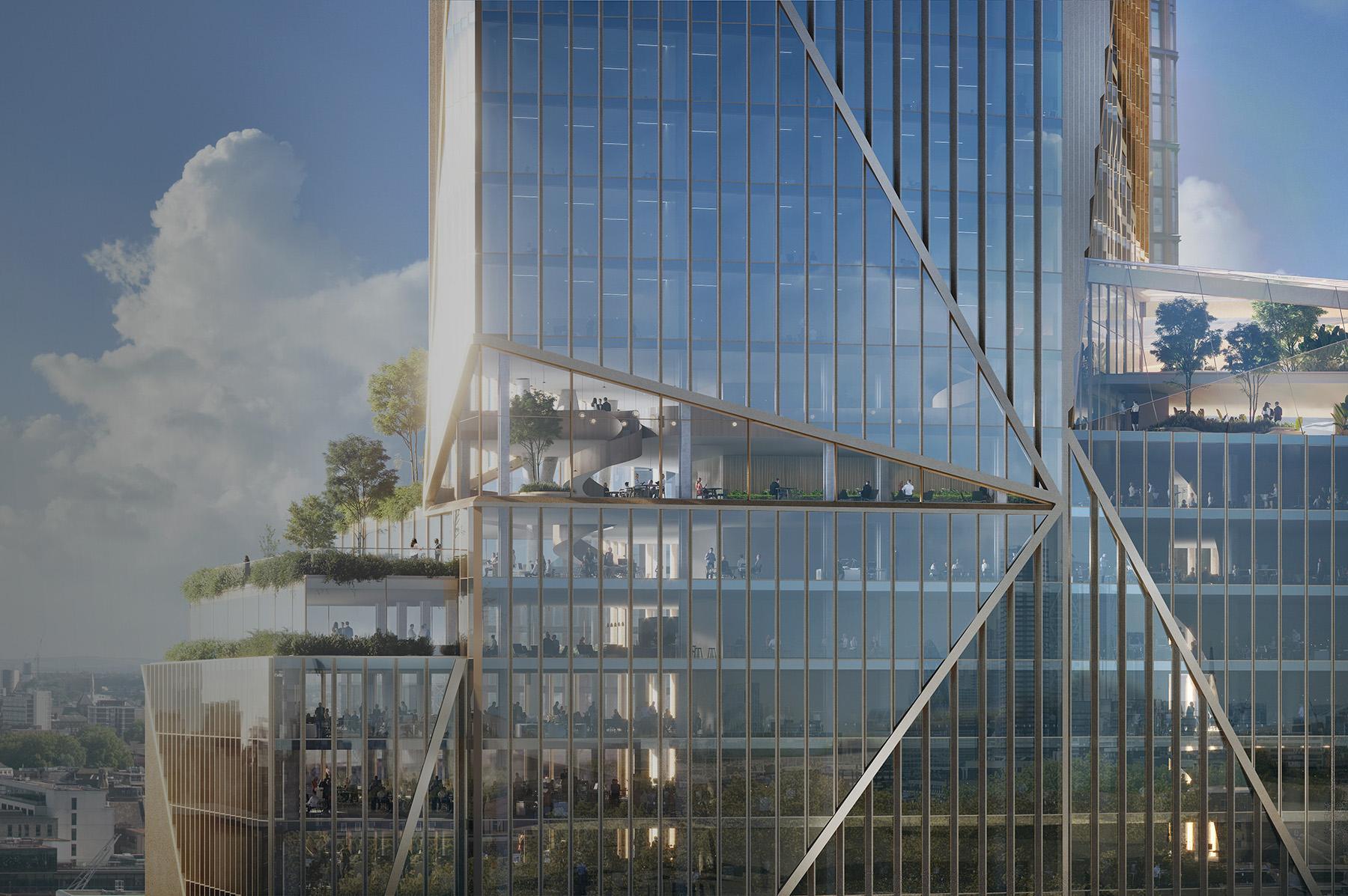 Engineering and design excellence has been at the core of Ramboll's expertise since 1945. We combine in-depth engineering and design expertise with advanced capabilities in strategic consultancy and architecture to provide clients with a unique integrated offering and added value.
Our comprehensive service draws on a complete range of technical specialisms including civil, structural, mechanical, electrical, ground, and façade engineering. We also cover the entire design process from conceptual to detailed design.
By employing the latest digital design tools and engineering techniques, we overcome complex challenges to deliver optimised, innovative, and sustainable solutions. Our design approach involves co-creating with clients and engaging with relevant stakeholders to develop tailored solutions that successfully meet client ambitions and end user needs.
:
Committed to defining next practice, we develop and deliver sustainable engineering and design solutions for the built and natural environments.
Full-circle approach to buildings
Our Mechanical, Electrical and Public Health Engineering specialists add value throughout a building's development cycle from preliminary studies, determination of user requirements and design conditions, to handover of the completed building.
Our building physics experts determine the optimal shape and form of a building to minimise energy consumption and create a healthy indoor climate that reduces sickness and improves productivity.
Our electrical engineers propose tailored technical solutions to optimise operational reliability and cost effectiveness. Whether it be a large regional hospital or a data centre, we ensure resilient electrical services are provided for the successful operation of the building.
Our multidisciplinary service includes advanced capabilities in fire, safety, and acoustics engineering.
Civil engineering and Structural engineering
Ramboll plays a leading role in the design, construction, and maintenance of the built and natural environment - from iconic buildings, ultra-efficient water infrastructure, and pushing the boundaries in green energy through to developing bridges and railways that enable seamless travel.
Our structural engineering experts are focused on developing optimised, resilient, and sustainable structures that also meet architectural, economic, environmental, fabrication, transportation, and construction requirements. Employing a data-driven approach and advanced digital tools, we set new standards in the industry – both in terms of structural concepts and geometric complexity.
Engineering and design services applied
Bridges, tunnels & major crossings: Ramboll has delivered transport infrastructure in more than 90 countries including rail, light rail, metro, roads, ports, and airports. Our iconic major crossings include the Great Belt Bridge in Denmark, the Queensferry Crossing, the world's longest three-tower cable-stayed bridge, in the UK. And we have provided the detailed design for the Fehmarnbelt Link, which will be the largest immersed tunnel in the world.
Energy infrastructure: In the energy sector, our pioneering technical expertise is paving the way for mass scale decarbonisation with new advances in green energy production, storage and distribution. From the world's first energy islands to city-wide district energy systems, Ramboll has designed the foundations for 65% of all wind turbines globally and is at the forefront of technical advances in green hydrogen and carbon storage.
Water infrastructure: With a 50-year track record in water and wastewater treatment, we support utility and manufacturing clients globally with cost-effective and sustainable engineering solutions encompassing process design, technology selection, equipment specification, tender appraisal, permitting, planning, construction management, commissioning, and operations.
Computational Fluid Dynamics
Computational Fluid Dynamics (CFD) creates advanced simulations to capture, mirror and simulate real multi-physical events in a digital environment thereby enabling for swift exploration, examination, and optimisation of different design scenarios. As well as saving time, CFD creates improved certainty regarding the impact of a particular design approach. We use CFD to make informed decisions and determine the best solution compared to conventional methods. This benefits design interventions that, among others, will affect air quality, building ventilation, water infrastructure, and wind loads on built infrastructure.
Mechanical and electrical engineering
Ramboll's mechanical engineers use the latest digital tools to analyse performance and design well-functioning buildings, industrial facilities, and transport systems.
We have created solutions for the most complex environments such as university research laboratories and hospitals where special requirements are required for ventilation, heating, water supply, and the safe handling of dangerous liquids and gases.
From the latest advances in green power production to the next generation of energy-efficient buildings, Ramboll's electrical engineers play an instrumental role across the energy, real estate, industrial, technology, and transport sectors.
We design, develop, test, and supervise the implementation of the electrical systems needed to achieve successful and smooth operations, helping provide cost-effective and tailored technical solutions that optimise system reliability and efficiency.
Façade engineering and design
Creating façades often accounts for over 25% of a building's construction budget. We add value by developing solutions that are functional, sustainable, and visually attractive.
To optimise facades, we conduct detailed analyses of the structure, thermal performance measures, use of materials, and the interfaces between them. We work closely with building services and environmental and sustainability consultants to ensure that the façade is always an integral part of a building's energy strategy.
Ground engineering
Ground engineering is a prerequisite for developing land and improving the performance of structures such buildings, roads, railways, bridges, and tunnels – and it can significantly reduce lifecycle costs.
Ramboll brings together experts in geotechnics, geophysics, hydrology and remediation with extensive experience from over 70 countries, to provide the technology and methods needed to handle any soil condition anywhere in the world.
Our services cover all project phases from site investigations, laboratory and in-situ testing to advanced numerical modelling, project implementation, inspection, and supervision. This includes non-invasive techniques and draws on numerous sustainability research initiatives that we have conducted such as renovating and improving road structures using recycled industrial by-products.
Renovation, re-use, and conservation
We draw on our many years of multi-disciplinary experience in building optimisation to conserve or refurbish sites, helping meet changing user demands, extend service life, and improve environmental performance. By employing the best digital and traditional techniques on a needs-driven basis, we analyse more so clients need to build less, embracing the principles of lean design to avoid unnecessary interventions which add cost and carbon.
Digital design and BIM
Ramboll is at the forefront of digital design, offering the most advanced expertise in Building Information Modelling (BIM). Digital design and modelling ensures that clients and users get the results they want and that solutions are fully optimised.
Integrated 3D models improve collaboration and co-ordination between project stakeholders, enabling informed decision making whilst minimising lead times, costs, risks, and design clashes in the early phases and throughout the project lifecycle.
Using advanced analytical tools such as FEM, Nucleus, Robot and our in-house developed Green BIM, we provide more efficient solutions than would have been possible using traditional engineering techniques. We can assess, iterate and optimise building configuration and characteristics before construction – resulting in inspiring structures that are achievable, more sustainable, and economical.
We are pushing the boundaries of digital design and conduct research and development in emerging areas such as 4D, 5D, 6D, and 7D modelling, digital twins, VR and AR models, smart concepts, and parametric design.
Sustainable building design
Optimising design to avoid and reduce operational and upfront carbon emissions through the building lifecycle. We bring specialist knowledge of MEP, building physics, fire, safety, and acoustic engineering.
Energy efficiency
Explore our featured services
Let's get started
We bring global expertise and local experience tailored to meet the needs of your business. Our experts are ready to help.
What do engineers really think of timber buildings?

Could timber solve the buildings sector's carbon problem? Yes and no, say two Ramboll experts in the sector.
Queensferry crossing: huge carbon saving
The Queensferry Crossing is the world's longest three-tower, cable-stayed bridge. It is a vital strategic link for eastern Scotland, improving reliability for 24 million vehicle users per year. We identified significant cost and carbon savings, including avoidance of 7,000 tonnes of embodied carbon.
Fehmarn: longest immersed tunnel
18 km long and 40m underwater. The Fehmarn belt, the world's longest immersed tunnel, showcases innovative thinking and challenges engineering standards. Ramboll is advisor to the client, Femarn A/S, within the Ramboll-Arup-TEC Joint Venture partnership.