Ramboll business model
Our value creation begins with our clients and society s need for sustainable change.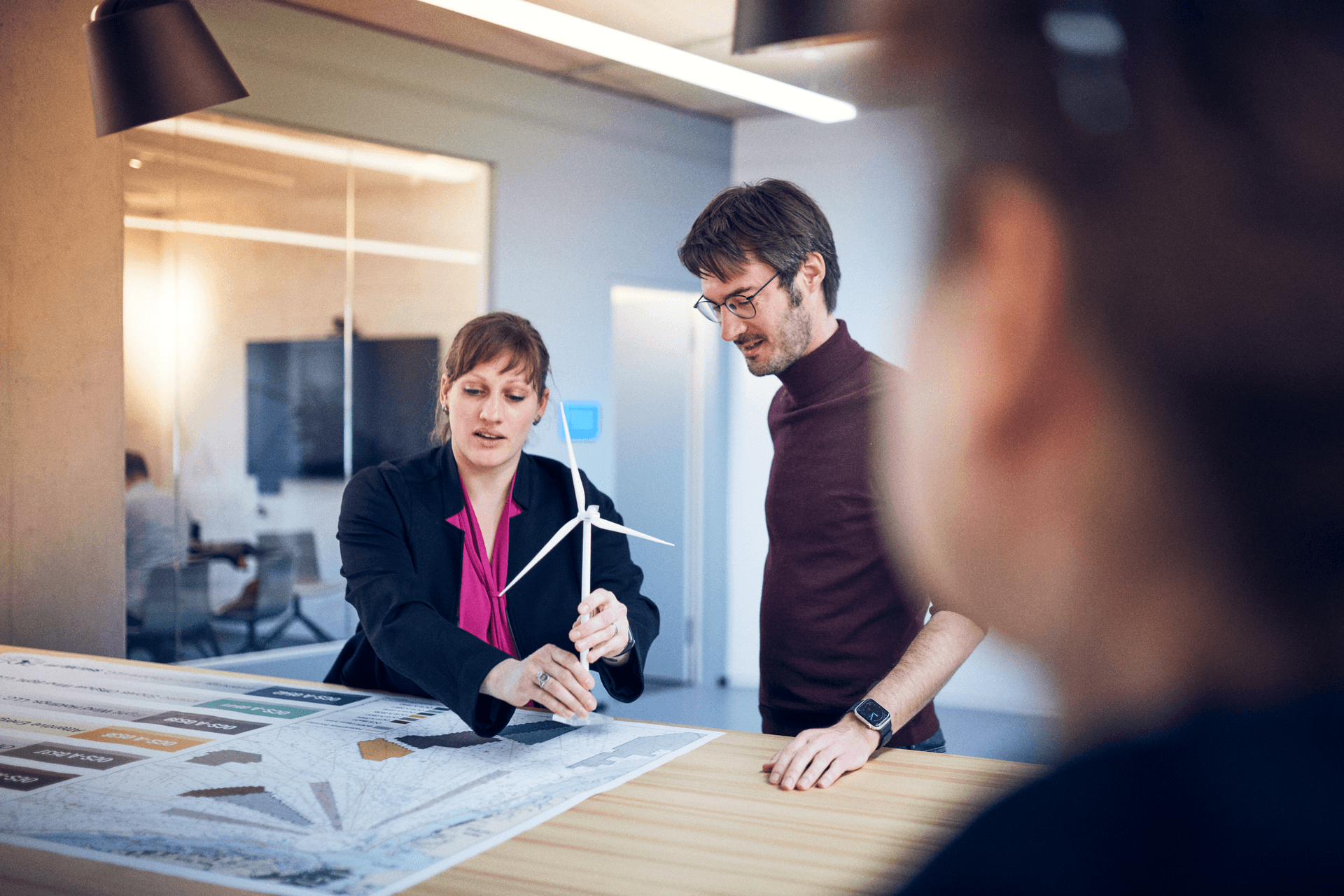 We are architects, engineers and consultants, providing stand-alone and multidisciplinary services and solutions to clients throughout the built and natural environment.
Our value creation begins with our clients' and society's need for sustainable change, and results in financial as well as non-financial outcomes for our main stakeholders – Clients, People, Society, and Company.
We work across our clients' value chains, leveraging our expertise, innovation and creativity to address the risks and opportunities that follow from sustainable change. By bringing together our technical expertise, domain knowledge, and digital capabilities, we support our clients in driving improvements and developing new business models that are inherently sustainable.
We partner with clients who are ambitious about achieving sustainable impact in their operations and value chain.
The need for sustainable change
Clients in the public and private sector are prompted to find solutions to mitigate risks or seize opportunities that derive from new regulation or changes in stakeholder expectations and demands.
This can both be defensive measures, to reduce the negative impact of operations, or actions to seize new business opportunities and ways of operating.
How we respond
Our desired role is to be the trusted partner for our clients, creating value by guiding them successfully through sustainable change, while understanding specific challenges and opportunities. Our knowledge, technical expertise, and power to innovate are our most important contributions.
Therefore, people, our employees and their ability to deliver excellence, is at the core of our company.
Our expertise and services are inputs to project realisation. We work across our clients' value chains and embed sustainability into all our projects. We deliver expertise from the early stage, overall strategic, conceptual, and planning level, to the more concrete detailed design level all the way to the later stage operational, maintenance and decommissioning level. We work in an integrated way with sustainability, circularity, innovation, and digital technologies to create optimal solutions for our stakeholders.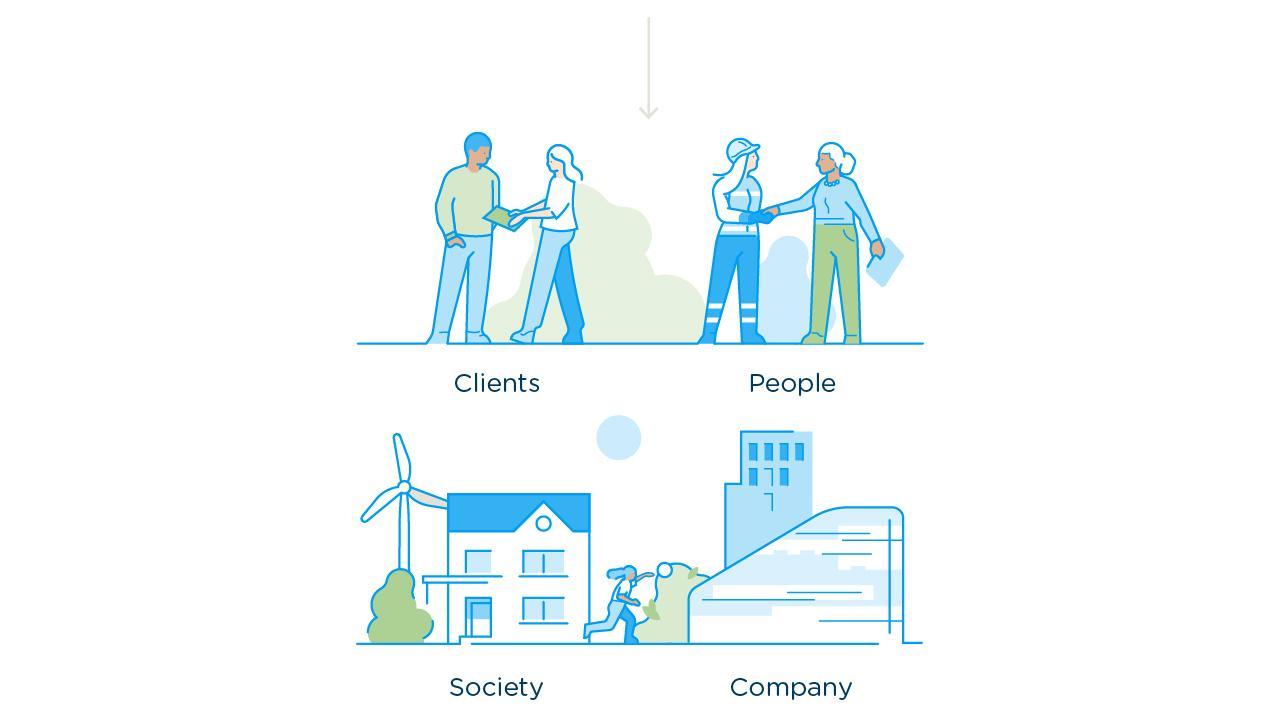 Delivering impact
For Company we secure long term continuity and profitable growth, while demonstrating strong corporate citizenship and staying true to Ramboll's legacy.