EU's largest rail management system
The largest and first country-wide European Rail Traffic Management System is a project upgrading Denmark's entire rail signalling system to create a more competitive and sustainable rail system.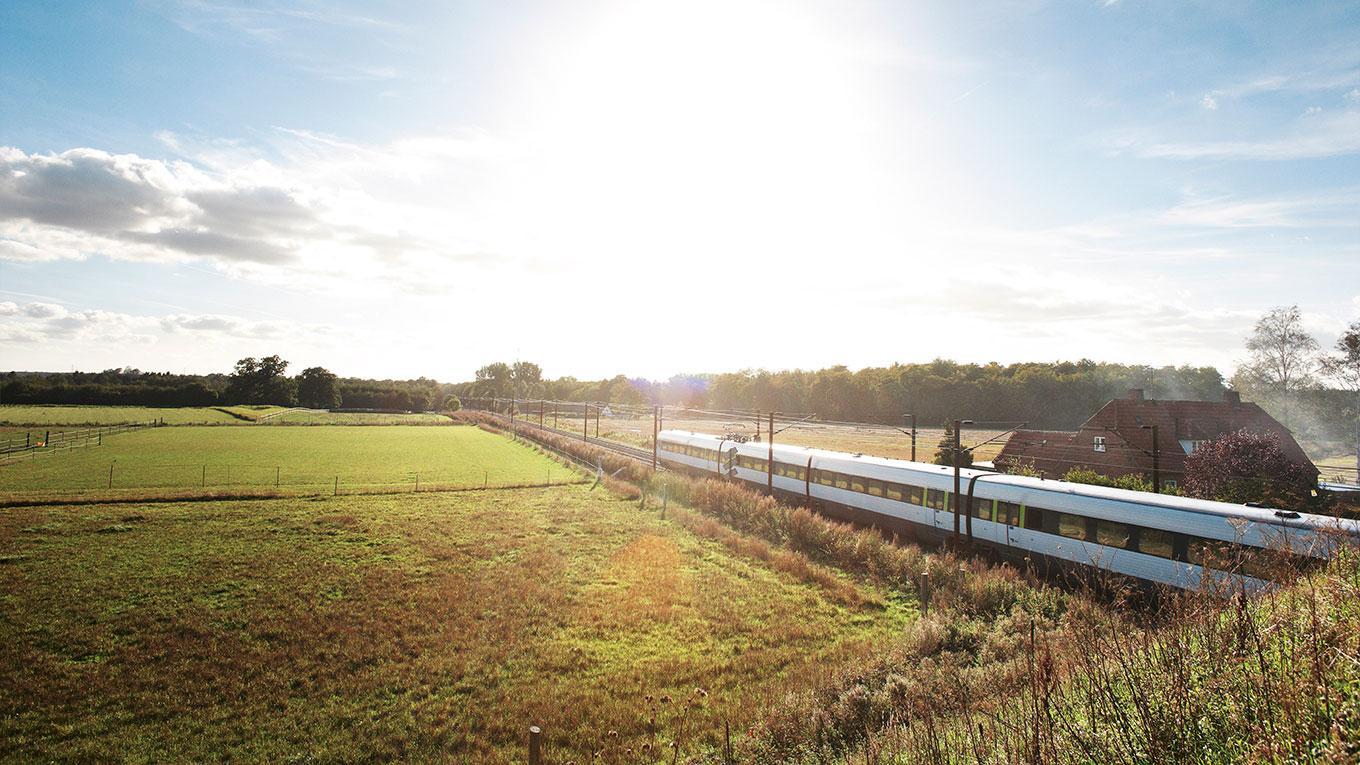 There are several reasons European countries are updating their outdated rail traffic management systems:
Ineffective and unreliable signalling
International trains may need to operate in up to six different control systems, causing delays
Increased travel capacity needed
Reducing delays while ensuring safety and smooth operations
Denmark will be the first country in Europe to upgrade its entire signalling system to ERTMS at once.
The new European Rail Traffic Management System (ERTMS) aims at improving connectivity between European cities to allow for seamless travel within the EU. The system also allows for high-speed trains, increased capacity, and provides precise train positioning to give concise updates to passengers.
Estimated to be completed in 2025, the new system will reduce delays as well as ensure increased, standardised safety levels throughout Denmark.
Lowering error probability and power consumption
The current relay interlocking systems dates to the 1930s and 1960s. These systems were based on now-obsolete technologies, making them difficult to operate and challenging to maintain.
For example, the analogue radio systems on the Danish railway network needed replacement with a new digital Global System for Mobile Communications-Railway (GSM-R) system. The digital GDM-R system ensures better data communication between trains and signal control system. This solution can lower error probability and power consumption, while delivering more accurate data transmission, better noise immunity, and higher levels of security.
Solving challenging issues with leading expertise
Banedanmark (Rail Net Denmark), responsible for operating and developing Danish railways, chose the international consortium Ramboll-Atkins-Emch+Berger-Parsons for Banedanmark's biggest consultancy contract to date. The consortium is responsible for solving the most challenging issues relating to implementation, including technical feasibility, project management, planning and financial planning.
"We are excited to be the first to take on the challenge, to help set a standard for how it can be done," says Tonni Christiansen, director of rail in Ramboll. "Our leading expertise in railway digitalisation is instrumental for a project of this scale and complexity"
In addition to leading the consortium in designing and implementing the new system rollout, Ramboll is using its telecom division to design both new towers and redesign existing towers. In total, the project amounts to nearly 400 individual sub-projects.
: 100

technical experts

More than 100 technical experts on the job during peak project periods of implementation

:

Connects local and international systems both in Denmark's long distance railway network and capital city rail network

:

Increased rail capacity

Higher reliability rates

Open supply market

Improved safety
Next-gen high speed rail in Sweden

We're helping Sweden develop its next generation high-speed rail network, including a connection between Gothenburg-Borås.The aim is to deliver better journey times and accessibility, while minimising the impact on the environment or nearby inhabitants.

Kiel's most sustainable transport system

A local transport concept for the state capital lays the foundation for high-quality local public transport. It explores if a tram or bus rapid transit system is the better option for the expansion of public transport and how footpaths and cycle paths can optimally complement the traffic flow.

Fehmarn: longest immersed tunnel

18 km long and 40m underwater. The Fehmarn belt, the world's longest immersed tunnel, showcases innovative thinking and challenges engineering standards. Ramboll is advisor to the client, Femarn A/S, within the Ramboll-Arup-TEC Joint Venture partnership.
Pernille Thorup Adeler

Project Director, Signalling Programme

Torben Arnbjerg-Nielsen

Spearhead Director, Rail Systems, Denmark