Next-gen high speed rail in Sweden
We're helping Sweden develop its next generation high-speed rail network, including a connection between Gothenburg-Borås.The aim is to deliver better journey times and accessibility, while minimising the impact on the environment or nearby inhabitants.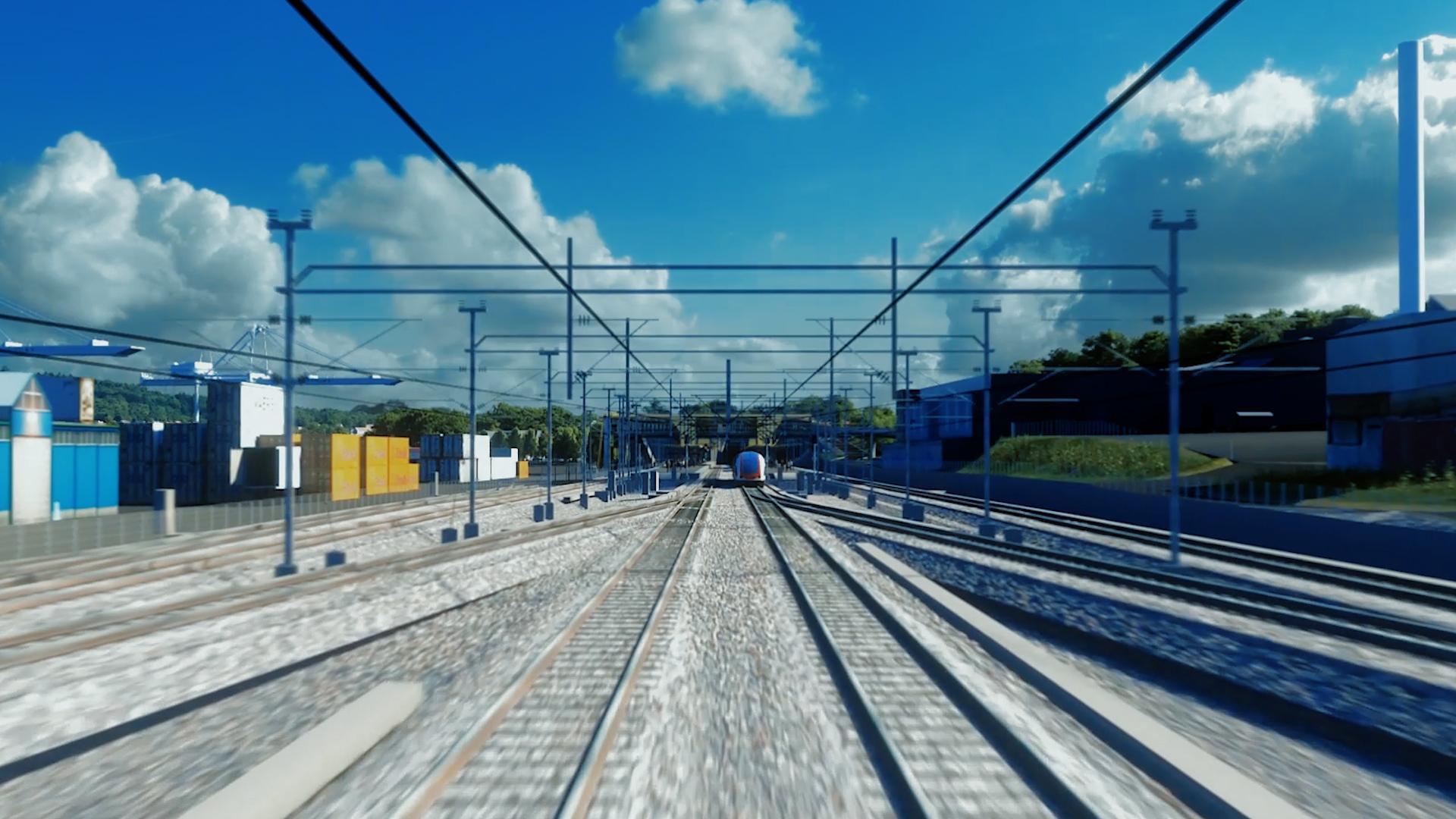 "This project is fully in line with Ramboll's values and our desire to transform Sweden to a sustainable society. That's why I am particularly proud of this assignment" says Anna Forslund, client director at Ramboll.
Mission: find out location and connectivity of the tracks
Ramboll's assignment is to investigate a suitable rail corridor to deliver better journey times and accessibility, while minimising the impact on the environment or nearby inhabitants.
This needs a holistic approach, using learnings from both previous assessment experiences and the new perspectives. This includes that the similar work done on the East Link Rail Project will be useful, and the two projects will be able to exchange experiences. The East Link Rail Project is also a part of the new High speed rail from Stockolm to Gothenbourg.. The result will be increased capacity for the railways, better and faster passenger traffic, and a positive contribution to regional development.
Faster and more sustainable travel
"It is an incredibly important and exciting project, both regionally and nationally for Sweden. The new railway will simplify everyday life for many people and make it possible to travel faster and more sustainably. Not only will the two largest cities in western Sweden be better linked, but the connection to Gothenburg Landvetter Airport will be vastly improved," says Susanna Ohlin, business area manager at Ramboll Sweden.
Communication, innovation, and sustainability are as important as the technical expertise to create a successful solution.
Our role investigating locations in the initial part of this project will continue for about 2.5 years. Then, the Swedish Transport Administration can apply for permission to build the railroad from the Swedish government.
EU's largest rail management system

The largest and first country-wide European Rail Traffic Management System is a project upgrading Denmark's entire rail signalling system to create a more competitive and sustainable rail system.

Kiel's most sustainable transport system

A local transport concept for the state capital lays the foundation for high-quality local public transport. It explores if a tram or bus rapid transit system is the better option for the expansion of public transport and how footpaths and cycle paths can optimally complement the traffic flow.

Fehmarn: longest immersed tunnel

18 km long and 40m underwater. The Fehmarn belt, the world's longest immersed tunnel, showcases innovative thinking and challenges engineering standards. Ramboll is advisor to the client, Femarn A/S, within the Ramboll-Arup-TEC Joint Venture partnership.