Helsinki Nokia Arena and Tampere link
Nokia Arena is the centrepiece of a new and unique area in Finland. Located above an existing 140-year-old railway, it links Tampere to Helsinki.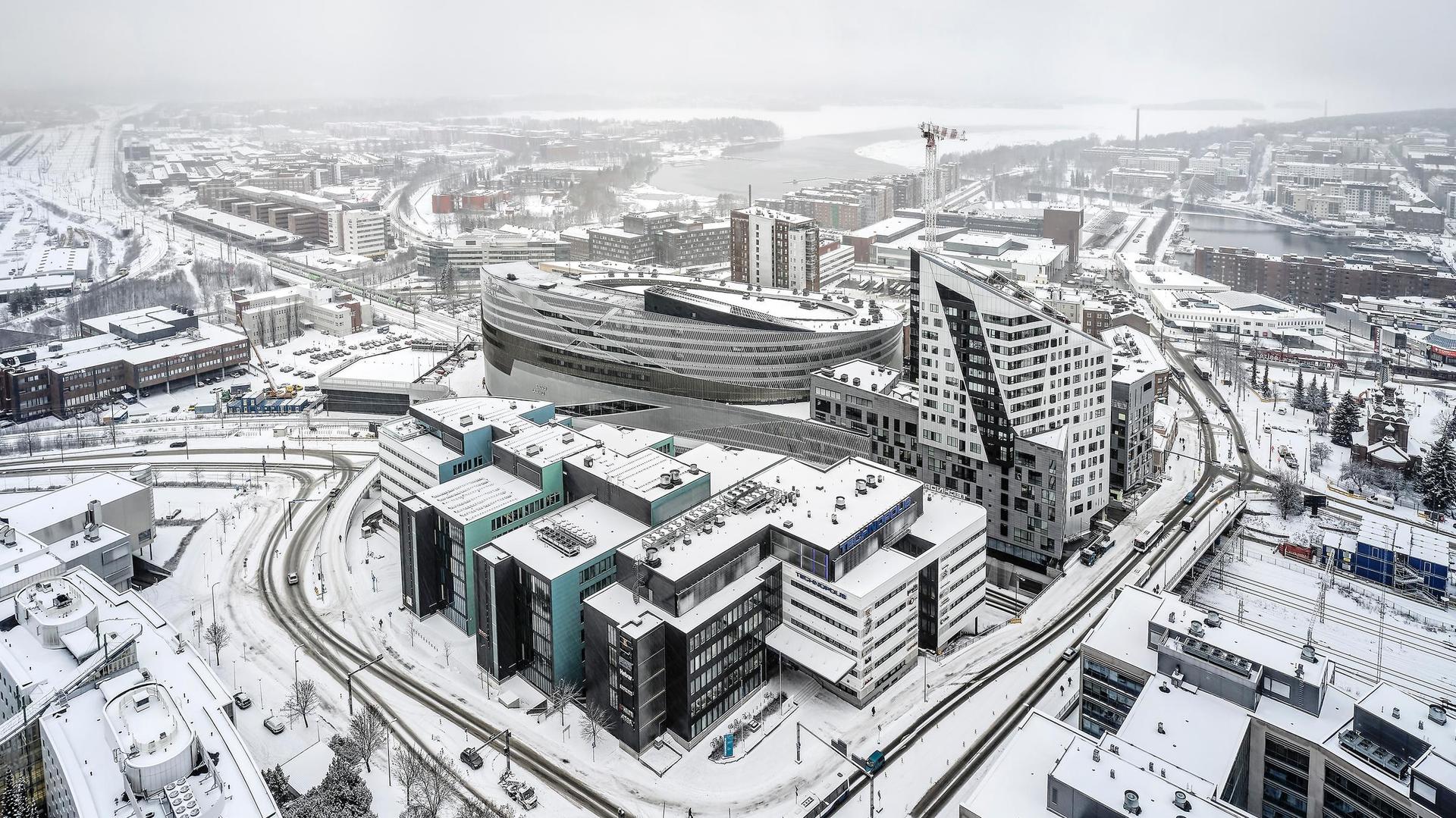 A multi-purpose entertainment destination and a new city skyline
The objective was to deliver an entertainment destination that not only serves Finland, but also spectators and sporting competitors from across the world.
This multipurpose, 13,000-person capacity entertainment venue accommodates two ice hockey teams as well as music, comedy, family entertainment, and other sports events. A 280-bed hotel is also completely integrated into the arena.
In addition to its commercial and cultural capacities, area's residential and office towers will provide a modern living environment right next to services and public transport connections.
The premises will have up to five towers that will provide around 1,000 residential homes and office spaces after completion in 2024.
The first stage of the project completed in autumn 2021, ahead of the Finnish ice hockey season and the highly anticipated 2022 World Ice Hockey Championships.
Delivering on extensive technical expertise
Rauno Kulmala, project manager at SRV Construction who undertook the project, outlines the particular project demands, " coordinating the deck structures and the buildings was challenging because all construction work was undertaken above the track. This required skilled specialists in both design and construction to complete."
Ramboll delivered extensive technical design and expertise in relation to the buildings, the deck, and railway works. This included structural engineering, HVAC, electrical and geotechnical engineering, and traffic and fire design.
We also helped develop operational concepts for the area's commercial premises. This included, among other things, the development of commercial activities and the improvement of tenant premises.
Leading Ramboll's design team for the project, Reijo Sandberg said, "This was a unique and exceptional project, where our skills as a multidisciplinary consultancy brought significant benefits to our client. We maintained a holistic outlook while focusing on our client's ambitions. This required working across teams to tackle each stage of development's complexities."
World of Volvo

At World of Volvo, native Swedish landscapes and the right to roam take center stage. The experience center is a single structure entirely built in wood, reflecting the tradition of the famed swedish automobile brand.

Mall of Tripla, Helsinki

The Mall of Tripla in Helsinki is one of the most challenging recently completed large scale construction projects in the capital area of Finland. It establishes a commercial concentration in the area, combining the services of a shopping centre, wellbeing and entertainment under one shared roof.