Martin Christiansen
November 5, 2023
Ramboll acquires renowned strategy implementation consultancy
For the second time this fall, Ramboll has significantly strengthened its Management Consulting practice by acquiring a renowned Germany-based management consultancy. Strategy implementation specialist acondas now joins Ramboll, adding significant expertise to the growing offering in the corporate transformation space.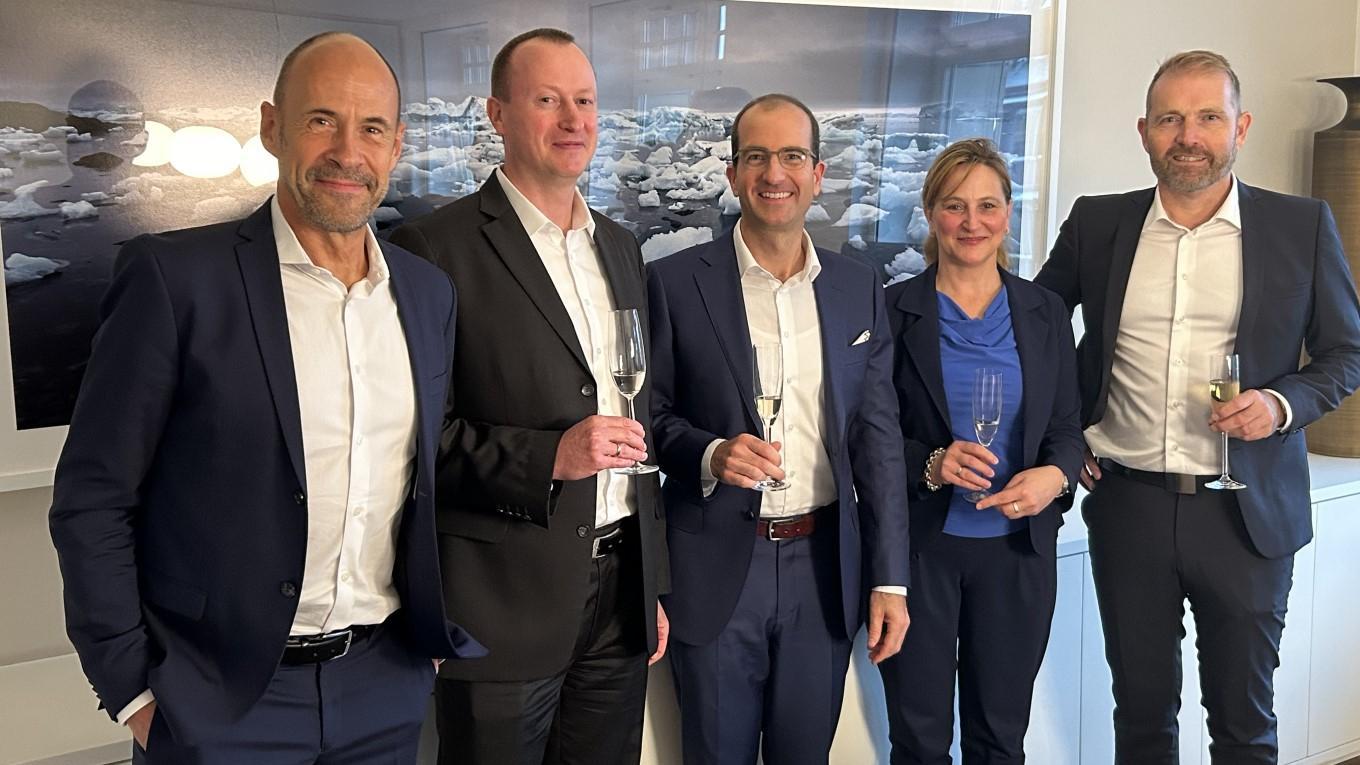 Acondas becomes part of Ramboll Management Consulting in a deal that grows Ramboll's Management Consulting practice by another 40 highly skilled consultants. Founded by two McKinsey & Co. alumni in 2011, acondas specialises in strategy implementation, encompassing sustainability transformation, value enhancement and transaction advice.
With the recent acquisition of civity management consultants, Ramboll Management Consulting has made big strides in growing the impact in key client sectors undergoing drastic transformational and sustainability change: Firstly transport & mobility with civity and now energy and energy-intensive industries with acondas. The latter works for leading energy-sector clients in the DACH region, numerous DAX-40 companies, and world-leading SMEs in energy-intensive industries.
Uniquely positioned
Markus Diederich, Global Managing Director of Ramboll Management Consulting, is thrilled to continuously grow Ramboll's footprint in one of the world's largest consulting markets:
"Getting acondas onboard supercharges our integrated offerings internationally as well as in Germany within the Energy & Utilities sector. We are now uniquely positioned to advise top clients on some of the pressing societal and industrial issues ahead of us all. With our existing consulting services and strong teams in Ramboll, we can now address our client's core transformational sustainability challenges from strategy to execution level."
The ideal platform
For the two founders and Managing Directors of acondas, Jörg Fengler and Andreas Florissen, Ramboll is the ideal platform for future growth:
"For acondas, Ramboll is the perfect partner to provide even more value to our clients. I am impressed by the magnitude of Ramboll's unrivalled expertise, e.g., in the areas of energy, sustainability consulting and ESG", says Jörg Fengler.
"Since the foundation of acondas, I have been deeply inspired by our purpose Bringing strategies to life. Now being part of Ramboll – The partner for sustainable change – I feel even more inspired to help our clients in bringing sustainability to life."
HQ in Düsseldorf
The newest member of the Ramboll family is headquartered in Düsseldorf with additional locations in Hamburg, Berlin, and Munich, adding to Ramboll Management Consulting's fast-growing presence in Germany.
Having civity and then acondas joining Ramboll, the Danish engineering, architecture and consultancy has completed its fourth acquisition in Germany this year under the leadership of Stefan Wallmann, Country Managing Director. Over 80 additional management consultants are now part of the team.
Want to know more?
Markus Diederich

Managing Director, Management Consulting

+45 51 61 26 47

Dr. Astrid Könönen

Country Market Director Germany, Ramboll Management Consulting

+49 1515 8015109