Credentials and Experience
Our suite of leading-edge technology can monitor land assets, and our advisors lead on biodiversity and ecosystems metrics, restoration, and nature-based solutions across the world. Combining our multi-disciplinary services with scientific expert know-how, we advise across the whole project lifecycle ensuring measurable, integrated, and cost-effective nature positive solutions.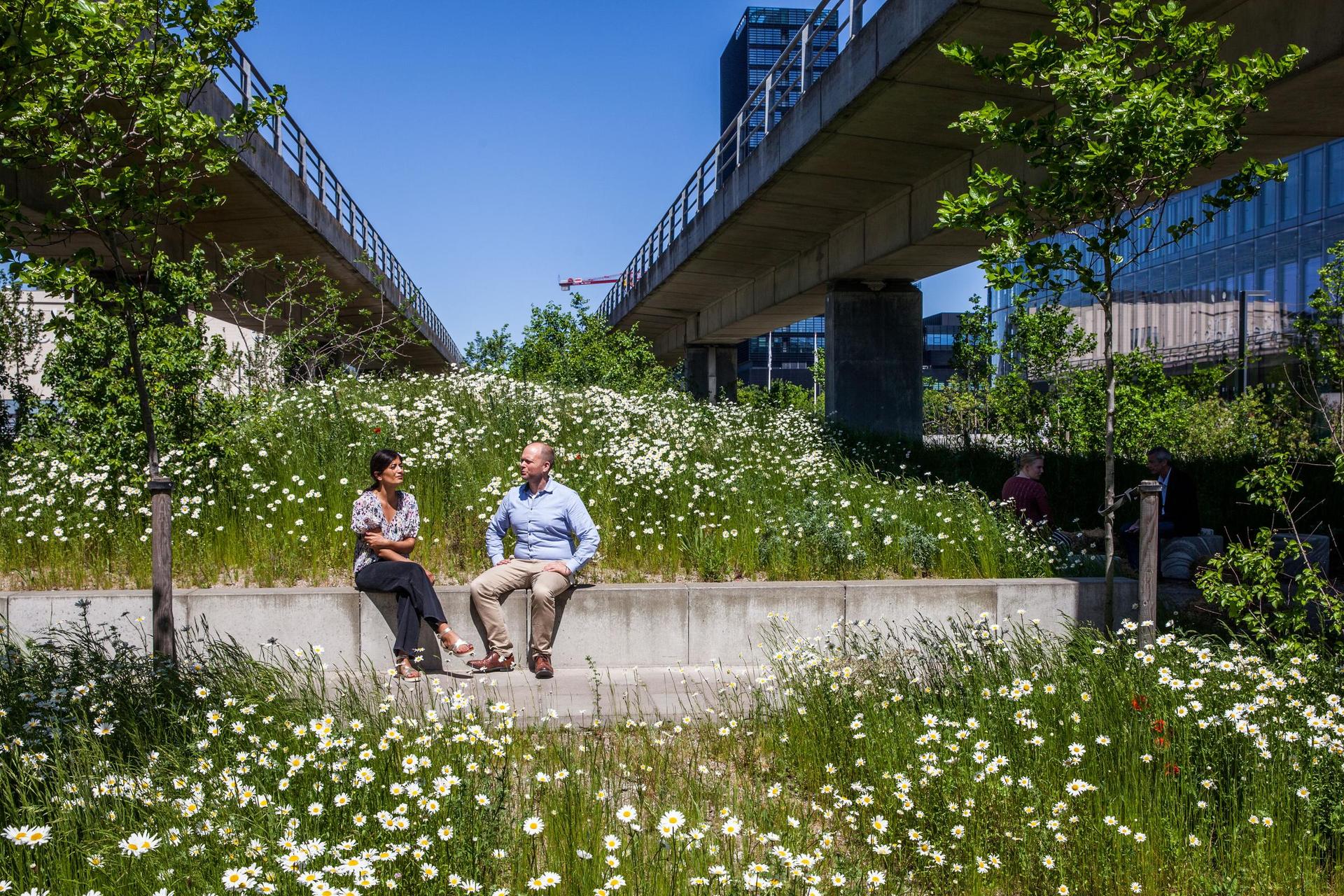 Advancing contributions to biodiversity and climate action
Ramboll's certified ecologists, conservation biologists, ecotoxicologists and environmental economists are nature positive specialists. They partner with policy makers and global organisations to solve one of the world's toughest challenges - biodiversity loss. Our suite of leading-edge tools provides a transparent and accurate evaluation of biodiversity and natural capital, quantifying risks, benefits and opportunities for nature positive actions and nature-based solutions.
With 75 years' experience of creating sustainable societies where people and nature flourish, we are at the forefront of sustainability matters. We have supported businesses and cities on achieving their carbon neutral and nature positive ambitions and partnered with the World Business Council for Sustainable Development to articulate the business case of pursuing circularity in the built environment.
We deliver forward-thinking solutions for a nature positive future – advancing your contributions to biodiversity and climate action.
Forward-thinking solutions
Ramboll's digital tools include: Galago - to monitor your land assets. GreenScenario - simplifies how to plan climate adaptive developments by taking a holistic view. SURE - for sustainable remediation. BloomOptix - to evaluate harmful algal bloom (HAB) conditions.
Leading on biodiversity and natural capital metrics
Ramboll is a leader and innovator in biodiversity net gain and ecosystem services & natural capital assessments for land management, development, informing strategies and targets. We have developed bespoke tools such as the BioSensitivity tool to identify habitats that are potentially sensitive to development impacts and we have evolved NEBA tools to quantify risks and benefits to ecosystems.
Restoration and nature-based solutions
We are pioneers in ecological restoration and our solutions have rehabilitated sites around the world. Addressing both the climate and nature crises with nature-based solutions is our mission. We are passionate about restoring, reconnecting and protecting wilder landscapes.

Biodiversity Net Gain – How greening developments can benefit us all

Historically, a lack of robust consideration of biodiversity within the planning system has led to a cumulative loss and degradation of habitats over many decades. With land availability at a premium and developers looking to maximise yield from their investment, dedicating areas of potentially developable land for biodiversity improvements represents a commercial and logistical challenge.

May 24, 2021
Samantha Deacon

Principal – Ecosystem Solutions

Suzanne Coey

Managing Consultant

Vikki Patton

Biodiversity Technical Specialist, Associate