We deliver forward-thinking solutions for a nature positive future – advancing your contributions to biodiversity and climate action.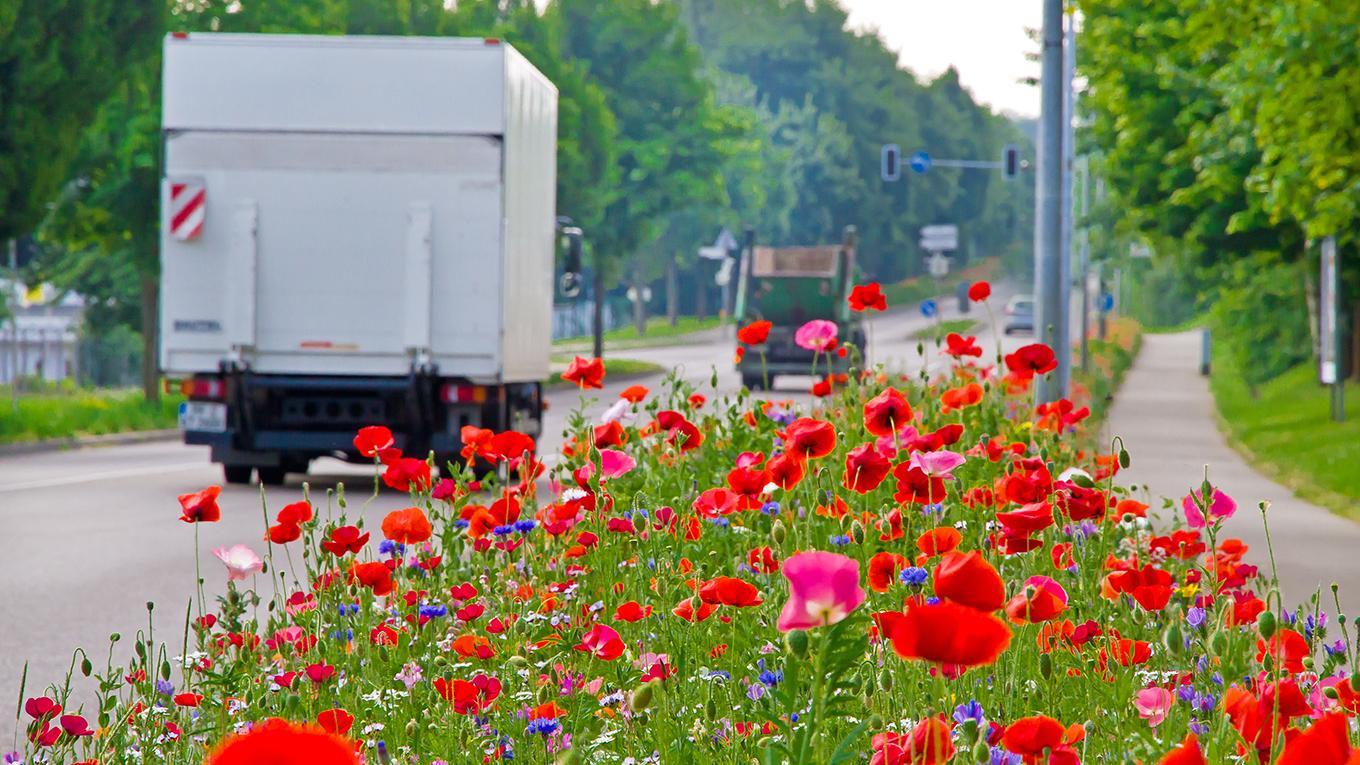 Biodiversity is vital for survival
Biodiversity supports everything in nature that we need to survive: food, clean water, medicine, shelter. To halt and reverse nature loss, there is a shift away from damage limitation, mitigation and 'No Net Loss' to instead creating a positive impact and 'Net Gain'.
According to The Future of Nature and Business 2020, over half of the global GDP – $44 trillion – is potentially threatened by nature loss. As we see the biodiversity crisis deepen, the United Nations gives us four principles to turning biodiversity loss into biodiversity value: know your true impact, plan together, grow with nature and value nature.
Integrating climate and nature solutions
We need to change the way we eat, live, grow, build and power our lives to achieve a carbon-neutral, nature positive economy and to halt and reverse biodiversity loss by 2030. Strategies for preventing impacts to nature from development, permitting or contamination are well established, but identifying opportunities for positive enhancement are also becoming mainstream. Nature-based solutions (NbS) means working with nature to prevent the worst impacts of climate change, biodiversity and ecosystem loss. NbS build resilience and can realise co-benefits, such as improved air quality, enhanced health and wellbeing, and are cost-effective.
Ramboll helps clients around the world with solutions that focus on the protection, regeneration and restoration of ecosystems or compensate with the creation of new ecosystems, such as green-blue infrastructure in our cities.
Services and experience
Expertise and Services

We advise clients on how to meet regulatory requirements through our set of fundamental services and have established forward-thinking transformative services that provide a whole ecosystem approach to propel organisations to take positive climate and nature action.

Credentials and Experience

Our suite of leading-edge technology can monitor land assets, and our advisors lead on biodiversity and ecosystems metrics, restoration, and nature-based solutions across the world. Combining our multi-disciplinary services with scientific expert know-how, we advise across the whole project lifecycle ensuring measurable, integrated, and cost-effective nature positive solutions.
Why is nature positive action needed now?
People and nature are experiencing drastic rates of planetary change, including extreme weather events and species extinction. Humans have been putting pressure on nature by consuming its resources without supporting recovery and have already transformed over 70% of land surfaces and are using about three-quarters of freshwater resources. However, there are tremendous gains by embracing nature transformation now. WEF Future of Nature and Business states that nature-positive transitions could generate up to US$10.1 trillion in annual business value and create 395 million jobs by 2030.
The Partner for Sustainable Change
With our new strategy, The Partner for Sustainable Change, our business will be driven by four unifying themes - the biggest and toughest global challenges we face today – decarbonisation, resilient societies, resource management and circularity, and biodiversity and ecosystems.
Taking decisive action to restore biodiversity to thriving ecosystems is one of today's biggest opportunities.
Biodiversity Timeline
Wildlife populations have fallen by more than two-thirds over the last 50 years and the World Economic Forum cites six of the nine greatest threats to the world relate to the ongoing destruction of nature. Bending the curve on nature loss means changing the way we farm food and use our land and oceans; change our infrastructure and the built environment; and extract natural resources and generate energy as together they drive the threats which endanger almost 80% of the total threatened and near-threatened species. It requires more sustainable production and consumption of natural resources, married with increased conservation efforts. (Source)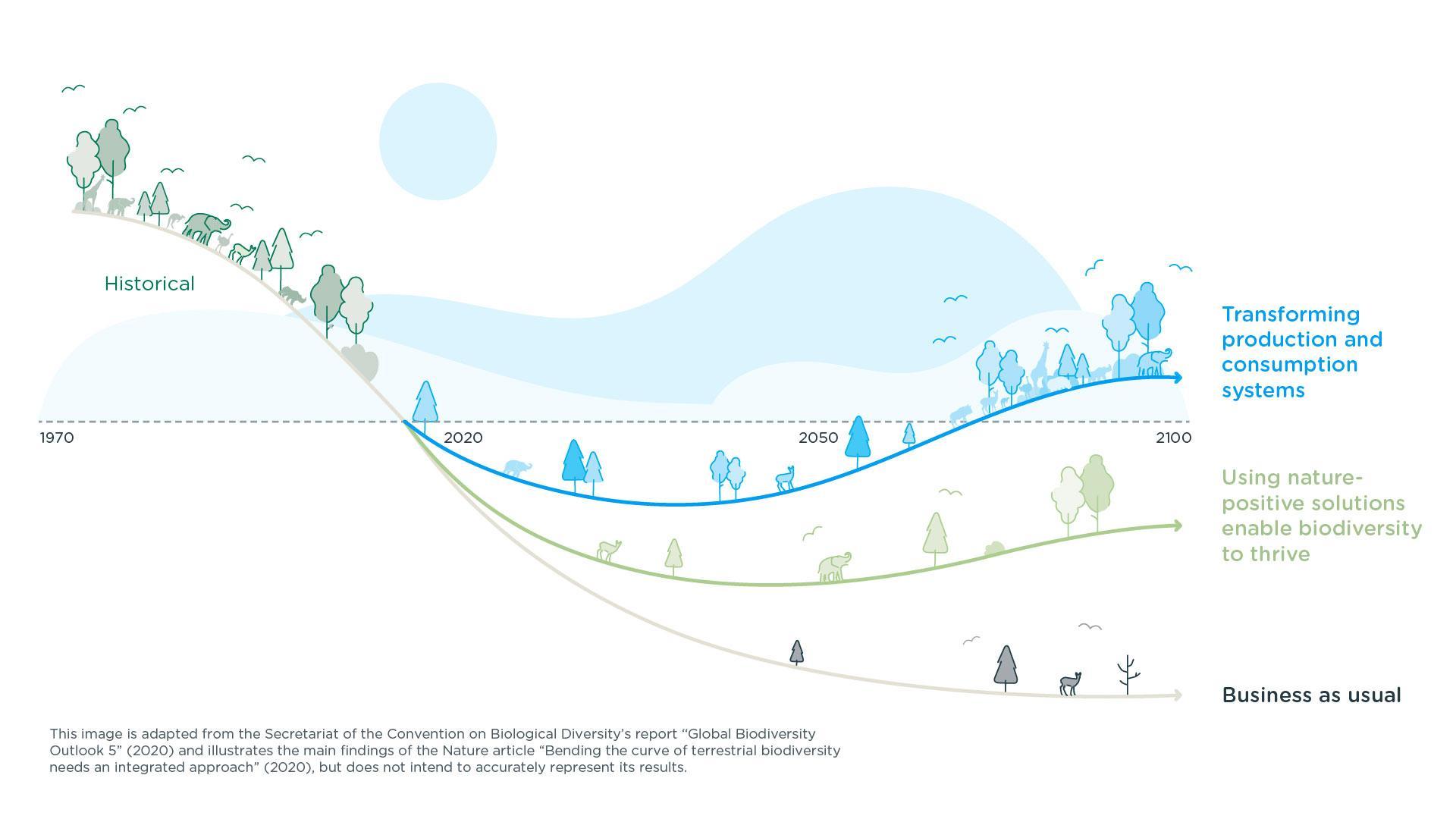 National Highways' sustainability impact

Driving sustainability for the UK's leading road network. Since 2006, Ramboll's work has contributed significantly to improving National Highways' sustainability impact and performance across 8,000 km of motorways and major roads.

English marine sustainability plans

Assisting the Marine Management Organisation to prepare inshore and offshore marine plans, which set out how national marine policy is implemented.
Samantha Deacon

Principal – Ecosystem Solutions

Vikki Patton

Biodiversity Technical Specialist, Associate

Suzanne Coey

Managing Consultant