Construction waste is dumped into an incinerator. In the UK, 13% of all building materials are diverted straight to waste without ever being used.
By Brogan MacDonald, head of sustainability, Building Structures in Ramboll UK
In 2020, a remarkable and concerning milestone was reached: for the first time in history, human-made manufactured products outweighed the combined mass of all living organisms on Earth, including animals, trees, grasses, corals, and more. This staggering fact highlights our urgent need to transform the way we produce, consume, and dispose of goods.
Nowhere is this more true than in the construction sector where waste poses a significant challenge. In the United Kingdom alone, construction activities account for a substantial 62% of all total waste. Even more alarmingly, a recent study found that approximately 32% of all waste in the UK finds its way to a landfill, rather than being reused or recycled, and 13% of construction materials are diverted straight to waste without ever being used.
The shift towards a circular economy, where waste is minimised, resources are conserved, and existing assets are maximised is not only absolutely essential for the built environment, but it has potential to save money and embodied carbon. For instance, reusing a steel element uses up to 96% less carbon than a virgin steel element.
"When I speak to developers, they are often concerned that audits or circular principles will be expensive or delay projects."
---
Despite this, one of the most effective methods for enhancing circularity in buildings, such as pre-redevelopment audits – essentially assessing what can be reused before tearing anything down – remain relatively obscure to the majority and are known only within a limited group of experts.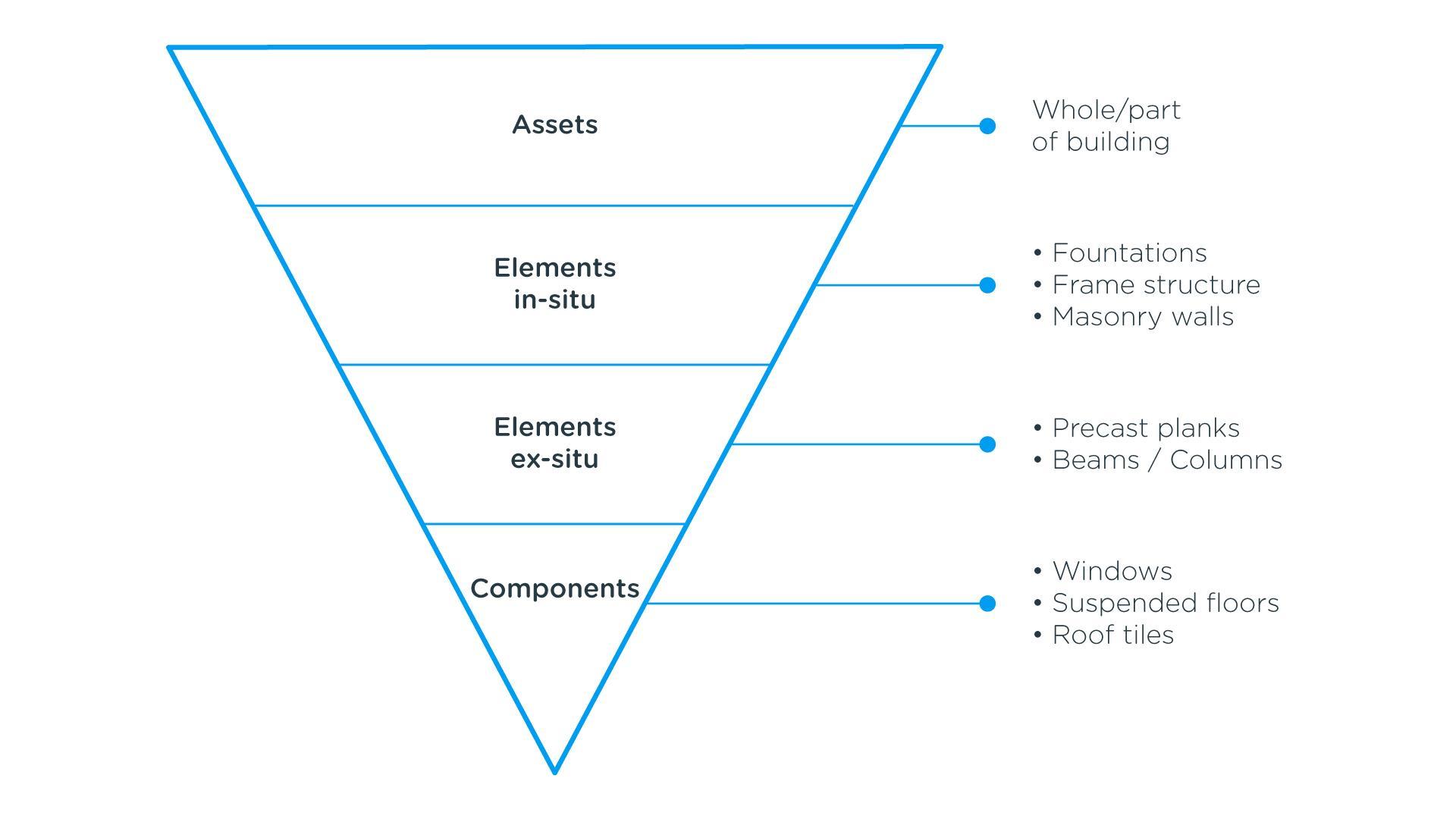 As circular building strategies become more mainstream, conducting audits of existing buildings prior to development should become standard practice.
These audits, known by various names such as 'pre-demolition audit,' 'pre-refurbishment audit,' and 'pre-redevelopment audit,' serve a fundamental purpose: to assess the composition of the existing building and explore the possibilities of reusing either the entire structure or its constituent materials. The main difference being that pre-redevelopment audits are carried out before the decision to demolish has been made and promotes reuse of the whole asset or elements. The earlier these audits are carried out, the greater the opportunity for asset or material reuse, thus reducing the need for virgin materials.
Policies mandating reuse assessments already exist, for example in London (Greater London Authority SI7) and Norway (Building Regulations TEK17). Many similar policies are likely to follow in years to come.
How pre-redevelopment audits can reduce cost and carbon
Reducing the carbon of the redevelopment
Reusing elements in-situ or in another development offer substantial carbon saving opportunities. A few examples of carbon savings through reuse are:
The Westbury Hotel, where Ramboll acted as structural engineers, saved 3500 tonnes of carbon and 5000 tonnes of demolition waste by vertically extending a central London development, instead of demolishing and rebuilding
For every GBP £1,000,000 invested in a construction project, the average carbon emissions from waste management alone reach a staggering 190,000kg CO2e, the equivalent of 52 return flights from Ramboll's London to Singapore office.
Reducing construction cost by diverting waste to landfill
One of the primary challenges in traditional demolition and reconstruction projects is the significant generation of construction waste, which is often sent to landfill. Not only does this have detrimental environmental implications, but it also carries substantial financial burdens.
Landfill tax, encompassed within standard carrier fees, can cost approximately GBP £250 per waste skip. Moreover, the average cost of sending construction waste to landfills is around GBP £102 per tonne, increasing project costs significantly.
In my experience, these perceptions mainly stem from the late consideration of circularity in projects. When circularity is embraced from the very beginning, involving the right experts, it opens a realm of possibilities and potential benefits.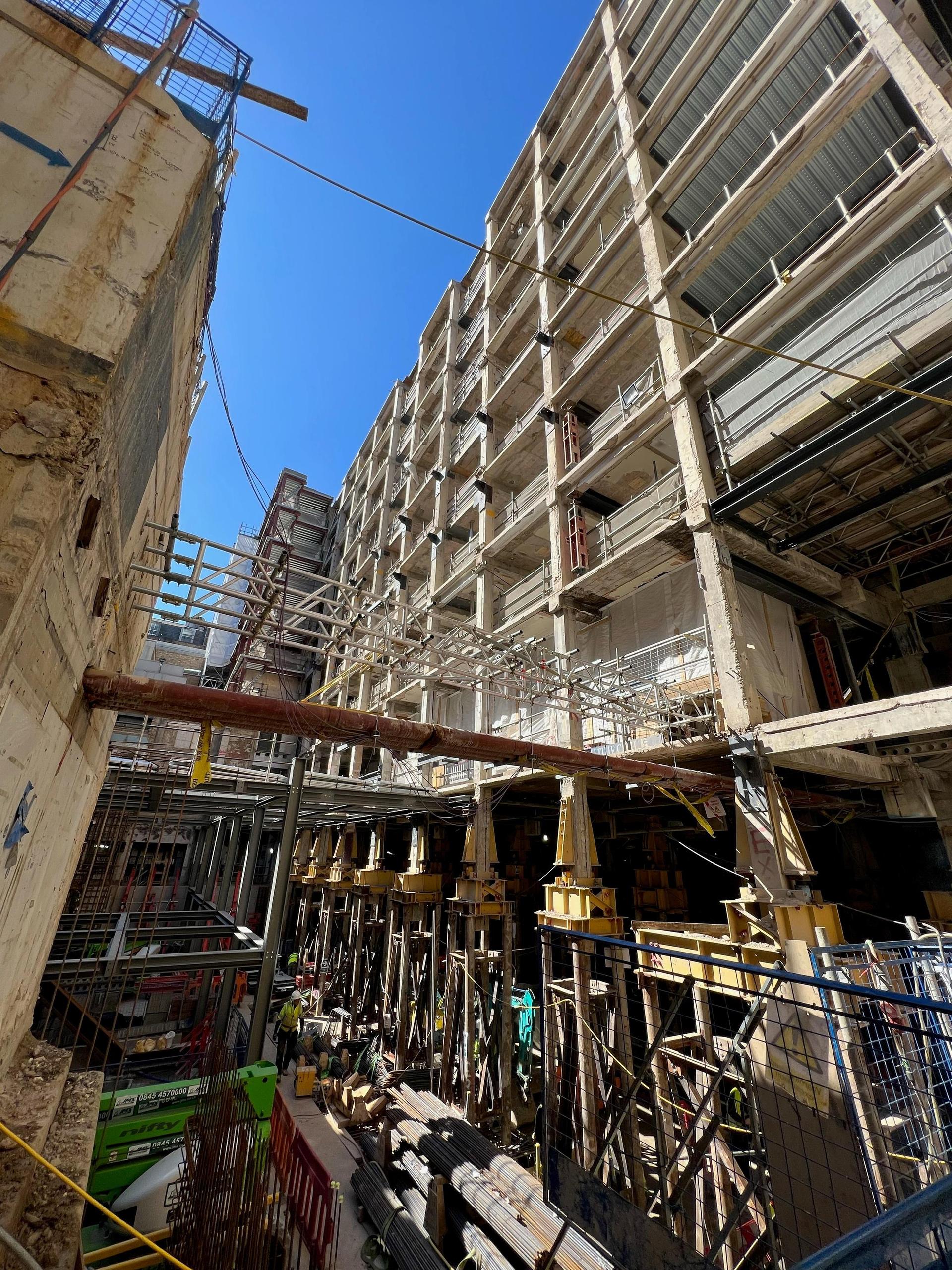 For clients seeking a sustainable development without compromising on efficiency and cost-effectiveness, pre-redevelopment audits, accompanied by the contribution of a knowledgeable design team, offer a powerful route to circularity in the construction industry. By embracing this approach, clients can actively conserve resources, reduce waste, and safeguard the planet's delicate ecological balance, leaving a lasting legacy for generations to come.
Want to know more?
Brogan MacDonald

head of sustainability, Building Structures in Ramboll UK
8 circular actions to cut 60% CO2 in buildings
With two thirds of global CO2 emissions linked to materials management, the buildings sector can play a key role in slashing emissions through recycling, renovation, and resource optimisation.