Christian Nyerup Nielsen
September 11, 2023
Summer of extremes put a spotlight on urgent need for nature-based climate adaptation solutions
2023 served up a summer of wildfires and floods. It is an urgent reminder to make climate change adaptation a high priority for cities and regions. Here's why nature-based solutions can protect people, nature, and infrastructure – and deliver return on investment.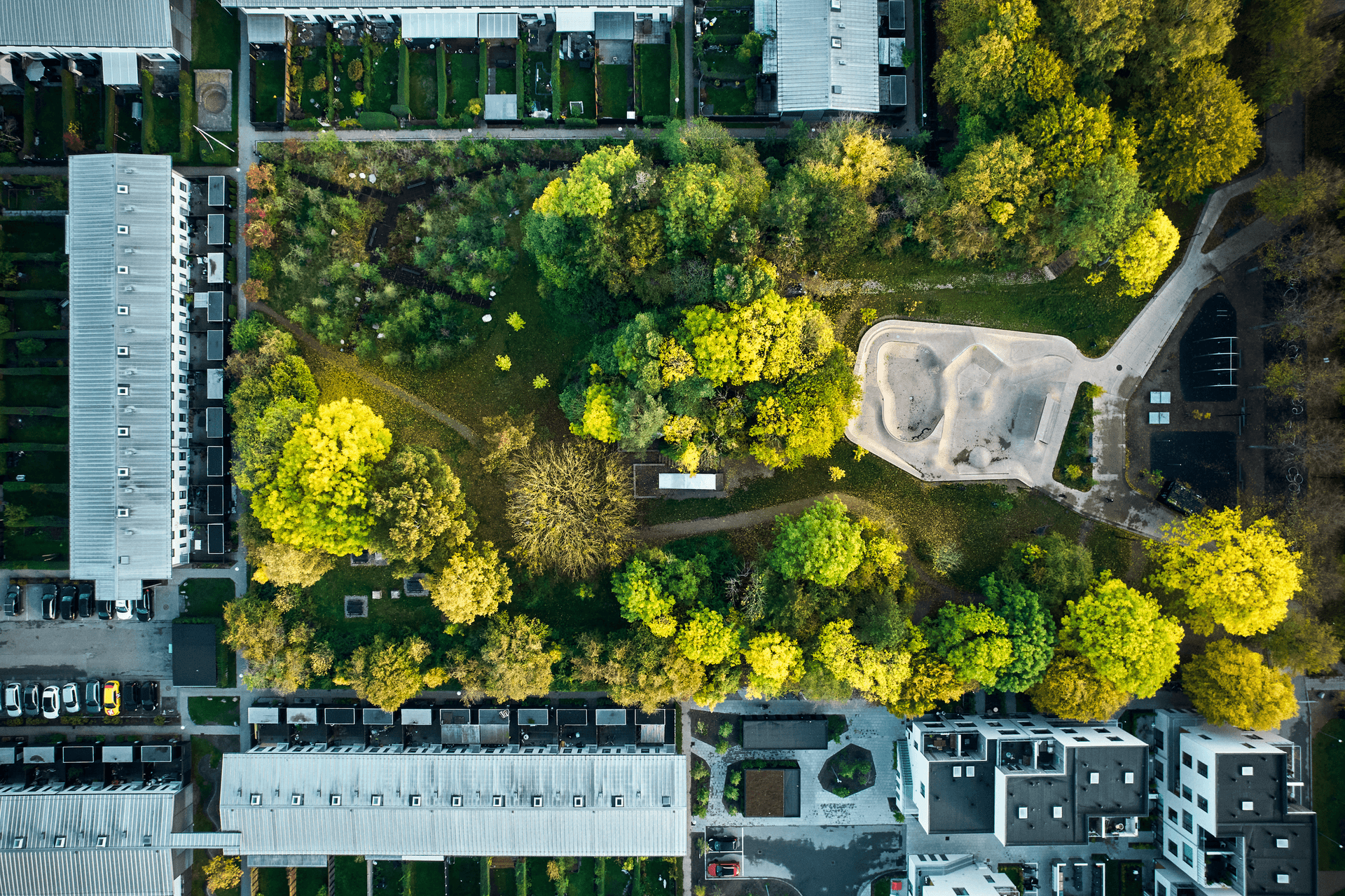 Summer's almost gone. Where will we be when the summer's gone?
The question, famously posed by Jim Morrison of the Doors back in 1968, seems more relevant than ever today.
As summer ends in the northern hemisphere in 2023, millions of people across the world are left in despair because of the devastating weather events we have witnessed during the past months.
Wildfires caused dozens of casualties and forced evacuations of thousands of people in Canada, parts of the Mediterranean and North Africa, including Algeria, Greece, Spain, and Italy.
Sea surface temperatures hit new records. For instance, Manatee Bay, Florida, recorded a sea surface temperature of 101.1°F (38.4°C), and was described by local officials as 'like being in a hot tub'.
When the rains came to replace the heat, there were cloudbursts – from heavy flooding in New England and Norway, to orange-sized hailstones in Italy, and deadly floods in China – causing severe infrastructural damage and loss of life. Most recently, the hurricane season caused serious flooding in Florida.
Climate change is a reality, and the pivotal question to ask now that summer's gone is, what are we - communities, governments, experts, and consultancies - going to do about it.
Pay equal attention to adaptation and mitigation
Climate mitigation, the reduction of greenhouse gas emissions, has been on political agenda from as early as the 1995 UN COP summit. But it was not until the Paris Agreement in 2015 that a global goal for climate adaptation was set. Mitigation still overshadows adaptation in public debate and political decision-making on climate issues.
The unpleasant truth is that even if all countries reached net-zero carbon emissions tomorrow, the world would still face critical climate change-driven incidents of drought, urban heat, cyclones, hurricanes, heavy rain, and storm-surges over the many years to come.
While we should do everything to reduce emissions and limit global warming to well below 1.5°C, we also need to recognise that the adaptation and mitigation agendas should be given equal attention. This entails that regions, countries and cities across the globe should significantly speed up formulation of adaptation strategies and robust funding models to implement those strategies – as climate change impacts are likely to worsen in the coming years.
Start with a business case that includes co-benefits
A study by the NGO Disclosure Insight Action from 2021 shows that at least 43% of the world's cities do not have an adaptation strategy to keep people and critical infrastructure safe from climate threats. The study also revealed that sufficient funding is a huge barrier for realising climate adaptation ambitions.
While you might expect this (and the previous) summer's climate incidents to be more than enough for governments to act, remember that climate change strategies and actions require a clear business case - and these are not easy to make.
A business case for climate change adaptation is typically based on a cost-benefit analysis where the benefits refer to the value of avoided damages by the interventions (on buildings and infrastructure, among others).
Valuing avoided damages is important, but what is critical – and makes it easier to build a strong business case and create a robust funding model – is to also include the range of co-benefits.
Co-benefits are derived from a climate adaptation solution that goes beyond the value of the avoided damages. Co-benefits become tangible and measurable when climate change adaptation solutions are designed to have more than one function.
This is an important reason why Ramboll is pioneering multifunctional climate change adaptation solutions. We also argue that these solutions should incorporate and add to nature, which is our common heritage. This is why we actively promote multifunctional nature-based solutions.
National regulation in many countries currently does not allow the inclusion of co-benefits and nature values in business cases. Instead, they require that more sustainable solutions should also be more cost-efficient than the traditional alternative. I strongly believe that this should work the other way around!
Multiple functions, positive outcomes
If designed right, nature-based solutions can not only help adapt to one major impact of climate change – that is, address flooding from heavy rainfall and/or storm-surges – they can also mitigate against other impacts, such as urban heat and protecting against drought. These features add to the benefit aspect of the cost-benefit analysis, adding value to the concept of avoided damages.
These types of solutions drive co-benefits including for air quality, added recreational value, moderated micro-climate, enhanced traffic safety, biodiversity, and noise reduction. And fortunately, scientifically approved methodologies and tools for measuring and documenting the value of these co-benefits already exist – which allows for further strengthening the business case.
Summer's almost gone, and the need for action is evident. The good news is that nature-based adaptation measures can protect people, nature and infrastructure and be a good business.
What are nature-based solutions?
Want to know more?
Christian Nyerup Nielsen

Global Division Director

+45 51 61 62 77

Martin Zoffmann

Communications Manager, Ramboll Water

+45 51 61 45 75