Mechanical and electrical engineering
Ramboll's building services engineers are focused on delivering comfortable, sustainable environments tailored to our clients' needs.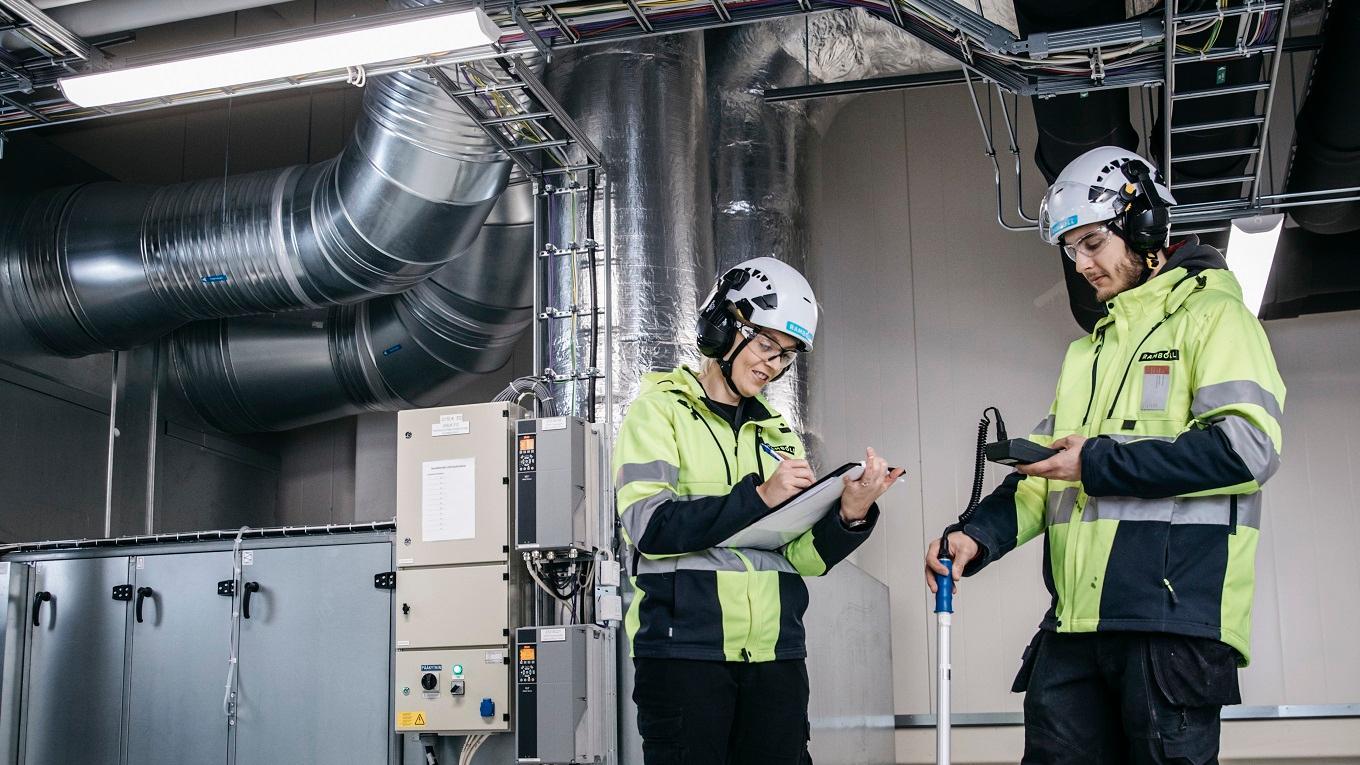 Ramboll's passionate building services team is dedicated to creating sustainable built environments where people and communities thrive.
Advanced MEP expertise
Our Mechanical, Electrical and Public Health Engineering specialists draw on the most qualified multidisciplinary expertise from across Ramboll's global network to deliver a complete and integrated service. This approach enables us to overcome highly complex technical challenges and provide clients with innovative, sustainable and best practice solutions.
Our engineers strive to add value throughout the project life cycle from preliminary studies, determination of user requirements and design conditions, to handover of the completed building.
Using the latest digital design software and methods we offer:
Advisory services
Design management
Planning, analyses and programming
Integration
Project administration and project management
Technical construction management
Validation and verification
Status control
Facility management
Post occupancy evaluation
Technical due diligence
Field studies
Mechanical Engineering
Heating, ventilation and air conditioning (HVAC, or climate control) and climate technology is important to people's well-being and health.
From the outset of the project, we work closely with our building physics team to influence the shape and form of the building. Getting this right at the initial phase of a project can help to reduce energy consumption, whilst ensuring that indoor climate creates an excellent internal environment. Ramboll's skills and design approach helps to reduce sickness and improve productivity.
In addition to the traditional mechanical services disciplines, we are skilled in special areas such as indoor climate, environmental design, integrated building design, building physics, simulations, BMS/building automation and mechanical refrigeration.
Ramboll Mechanical services cover:
Heating systems
Ventilation systems
Air conditioning
Exterior HVAC systems
Gas and air pressure
Sanitary systems
Water systems
Fire protection systems
Smoke control systems
Controls
Automation
Electrical engineering
We are increasingly dependent on well-functioning electrical, IT and telecom systems. Malfunctions can have serious safety and economic consequences. Such systems must be designed to avoid disruptions and minimise risk.
Ramboll's electrical engineers assess individual project requirements and propose tailored technical solutions to optimise operational reliability and cost effectiveness. Whether it be a large regional hospital or a data centre, we have the skills and expertise to ensure that resilient electrical services are provided for the successful operation of a building.
We have expertise in the following electrical systems:
High voltage
Low voltage
Emergency power
Generator
Building battery
Earthing and lightning protection
Fire Detection
Security and access control
IT and communication networks
Elevators
Process systems such as MCC switchgears, automation cabinets and PLC systems
We also lead the field in single point of failure (SPOF) analysis and we have strong expertise in the design of HV systems up to 33kV.
Supporting the British Antarctic Survey

Supporting BAS' Antarctic Infrastructure Modernisation programme with specialist engineering, consultancy, and design for the upgrade and redevelopment of their Antarctic research stations and infrastructure, helping to ensure the UK remains at the forefront of climate, biodiversity and ocean research and innovation.

North Zealand Hospital's fresh design

The clover-shaped hospital pavilion embraces its rural landscapes to help patients heal. The 115,000 sqm hospital is based on the concept of "healing architecture" and is at the centre of an extensive urban development project in Hillerød, Denmark.
Lars Hedegaard Jepsen

Head of Department, Private & Public Buildings East, Mechanical Design & BMS, Denmark

Matt Hann

UK Divisional Director Building Services

Michael Rimmer

Director of MEP & Specialisms