Computational Fluid Dynamics
With digital tools, we help clients save money and carbon emissions by enabling structures to go with the flow.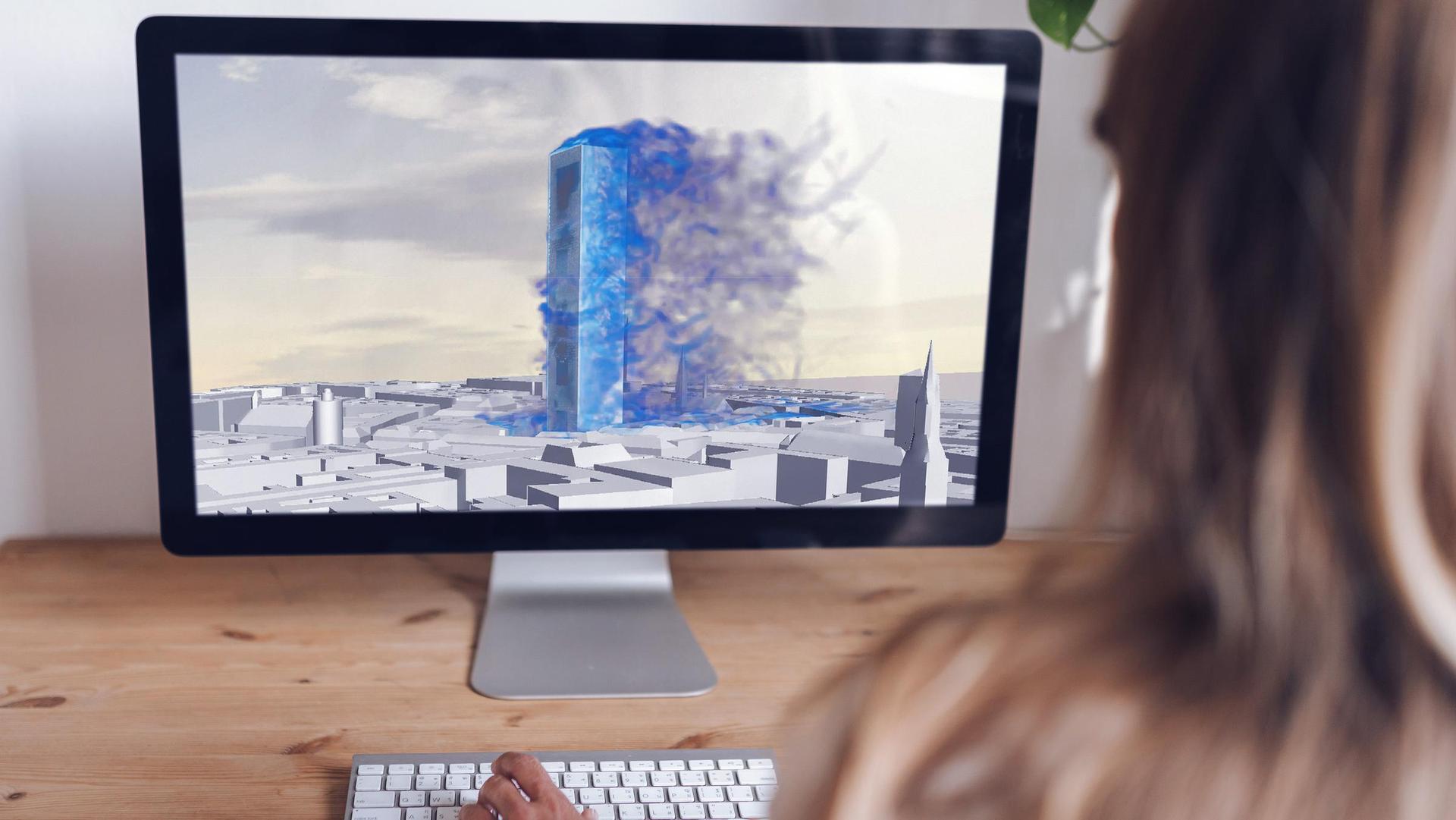 Visualise – evaluate – optimise
What we do description
Computational Fluid Dynamics (CFD) is a 3D-simulation technology that allows you to test, evaluate and optimise designs in a digital, risk-free environment.
This roots out design flaws and other costly mistakes early – rather than in the build phase. It also opens the door for new ways to make designs more cost-efficient and sustainable.
Because CFD is used to calculate air or liquid streams, it is an extremely versatile technology. At Ramboll, we use CFD to model wind loads on structures, air quality, temperature and even pedestrian safety.
Know which way the wind blows
Wind loads have a great impact on the viability of a structure, but testing in a wind tunnel used to be expensive and only feasible late in the design process. And if any changes were made to the proposed structure, an entirely new model would be needed.
At Ramboll, we have developed a digital wind tunnel that allows clients to simulate, visualise and get accurate predictions of wind loading – in a risk-free and flexible digital environment. The digital wind
tunnel model makes it is possible to easily test different design possibilities, so you end up with the optimal solution
Jens Chr. Bennetsen

Project Director - Risk, CFD and Advanced Flow Engineering

D: +45 51 61 64 75 M: +45 51 61 64 75