Architecture, landscape and urbanism
As our cities and populations grow, designing for regenerative systems, decarbonization, healthy living, and resiliency within the urban realm is more crucial than ever.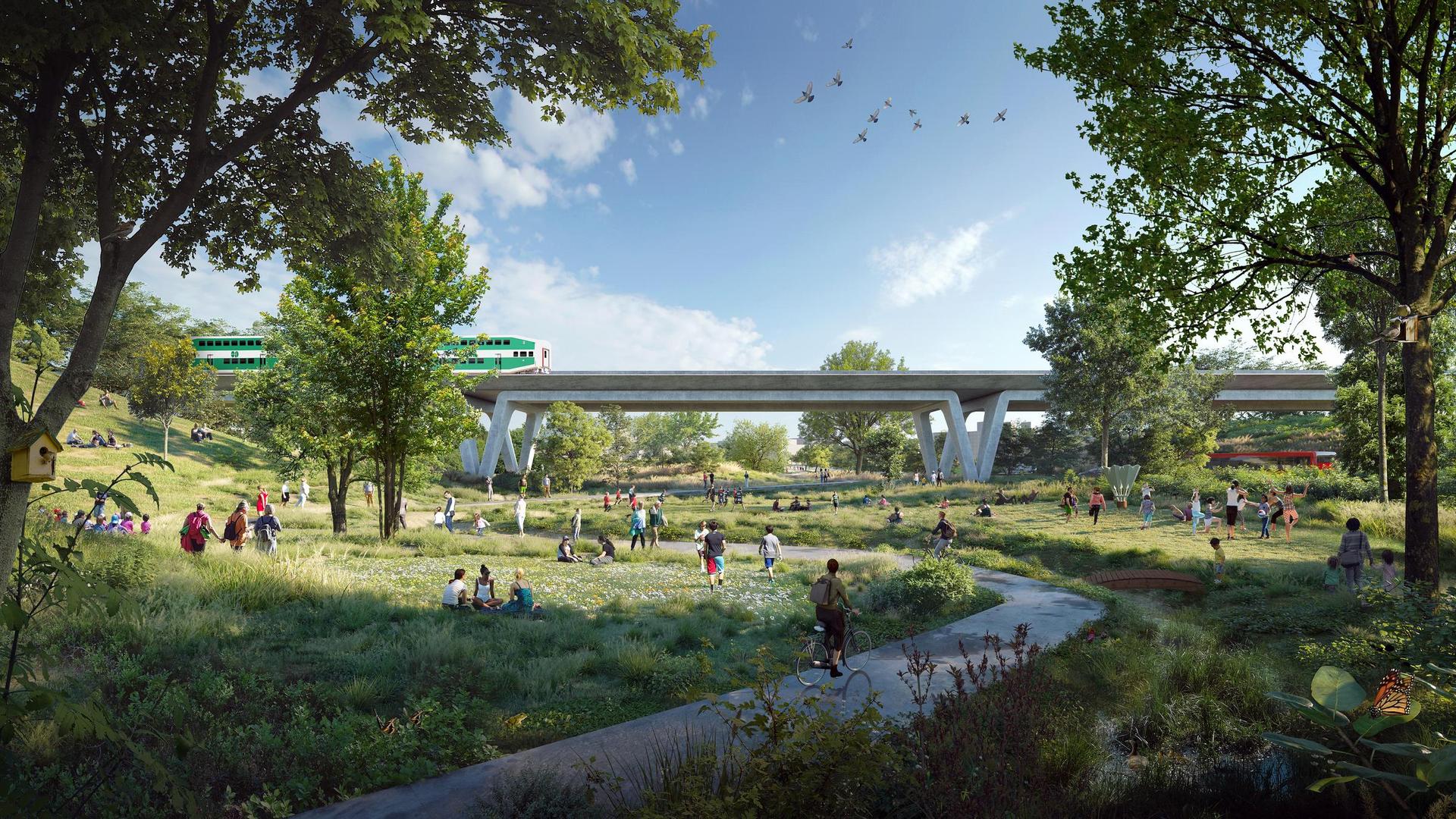 Working across architecture, landscape, urbanism, interior, graphic and lighting design, Henning Larsen challenges conventional practices to co-create, innovate, and cultivate desirable futures through design.
Our design approach is born out of a process that challenges preconceived notions of the built environment and pushes the boundaries of what it can offer.
A lasting positive impact on communities
Working at the nexus of creativity and experimentation, we positively impact communities and their environments. Our team of architects, urban designers, landscape architects, thought leaders, strategists, natural scientists, and researchers, are at the forefront of new technologies which produce world-class design, creating places and spaces that shape the conditions for all species to thrive.
Henning Larsen became part of Ramboll in 2019 in a joint ambition to pioneer tomorrow's sustainable design solutions.
:
About Henning Larsen
Henning Larsen is an international studio for architecture, landscape, and urbanism. They work at the nexus of creativity and experimentation, looking always to the lasting impact on communities and their environments.
Henning Larsen became part of Ramboll in 2019. The two companies'existing design-led disciplines were successfully combined in 2021 into a new business unit, Architecture & Landscape, whose services are now delivered under the Henning Larsen brand.
Visit the Henning Larsen website for insights into their design philosophy, offering, and projects
Learn more
It all begins with curiosity
Architecture
Architecture today is not limited to designing and building – it encompasses a far-extended scope in which creativity, research, technology, and knowledge are fundamental to delivering excellent design that creates impact. By taking a co-creation approach from the beginning of the design process, we continually advance the quality of our designs, from the early phase through to project completion, where we measure the effects and impact.
:
Delivering on dreams
People's dreams –how they want to live their lives, how they pursue inspiration and education, and how they work – are constantly changing and evolving. These changes can be captured, fostered, and kickstarted by the environments in which they live, work, and play. Our goal is to design, transform and create vital spaces where the unexpected can occur.
Learn more
Landscape
Our landscape architecture is grounded in experience, knowledge, extensive climate research, and the precise use of data. We combine artistic playfulness with water and biophilic design solutions to create unique experiences with nature.
Through close collaboration with biologists, water specialists, ecologists, engineers, community members, and our clients, we embrace a radically inclusive approach to designing with water and nature, one that considers all the visible and invisible dimensions of a habitat.
:
The essentials
Our expertise focuses on experiences, connectivity to nature, water, biodiversity and ecosystems. This is at the core of everything we do, fundamentally shaping our designs.
Learn more
Urbanism
The success of communities lies in the careful balance of humans and nature, the transition towards sustainable urbanism, and the creation of generous equitable societies that facilitate interaction.
Realizing natural cities by giving nature an equal place in our communities, with provision for people and new forms of mobility, is the future. To achieve that we:
Create and revive neighborhoods by restoring polluted areas and revitalizing urban spaces.
Maximize the potential of spaces through intelligent data-driven scenario planning to design buffers against the consequences of climate change.
Analyse large-scale factors that affect urban districts, from infrastructure to microbial impact, to create impactful solutions for cities.
Explore our featured services
Let's get started
We bring global expertise and local experience tailored to meet the needs of your business. Our experts are ready to help.
World of Volvo
At World of Volvo, native Swedish landscapes and the right to roam take center stage. The experience center is a single structure entirely built in wood, reflecting the tradition of the famed swedish automobile brand.
Accommodating growth and liveability in Toronto
Rapid population expansion is often detrimental to urban liveability. The new sustainable neighbourhood of Downsview in Toronto steps up to the challenge through a combined focus on people, place, and nature.
Bishan Park Singapore: nature for all
Converting a concrete canal into a river with dynamic nature-oriented spaces for Singapore's communities. The 62 hectare park is one of the most popular in the city state, redesigned to accommodate the dynamic processes of the river system and provide a lush natural environment for visitors.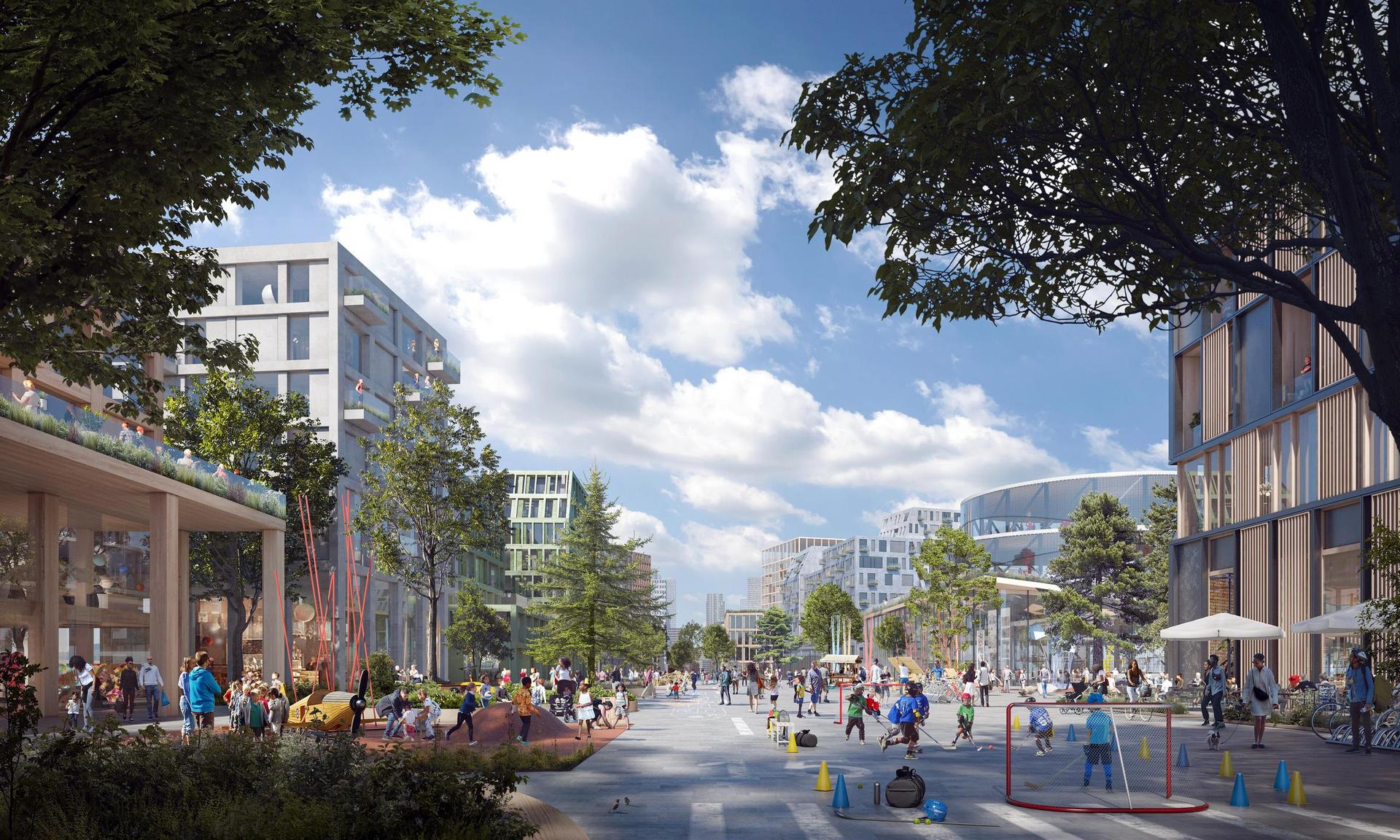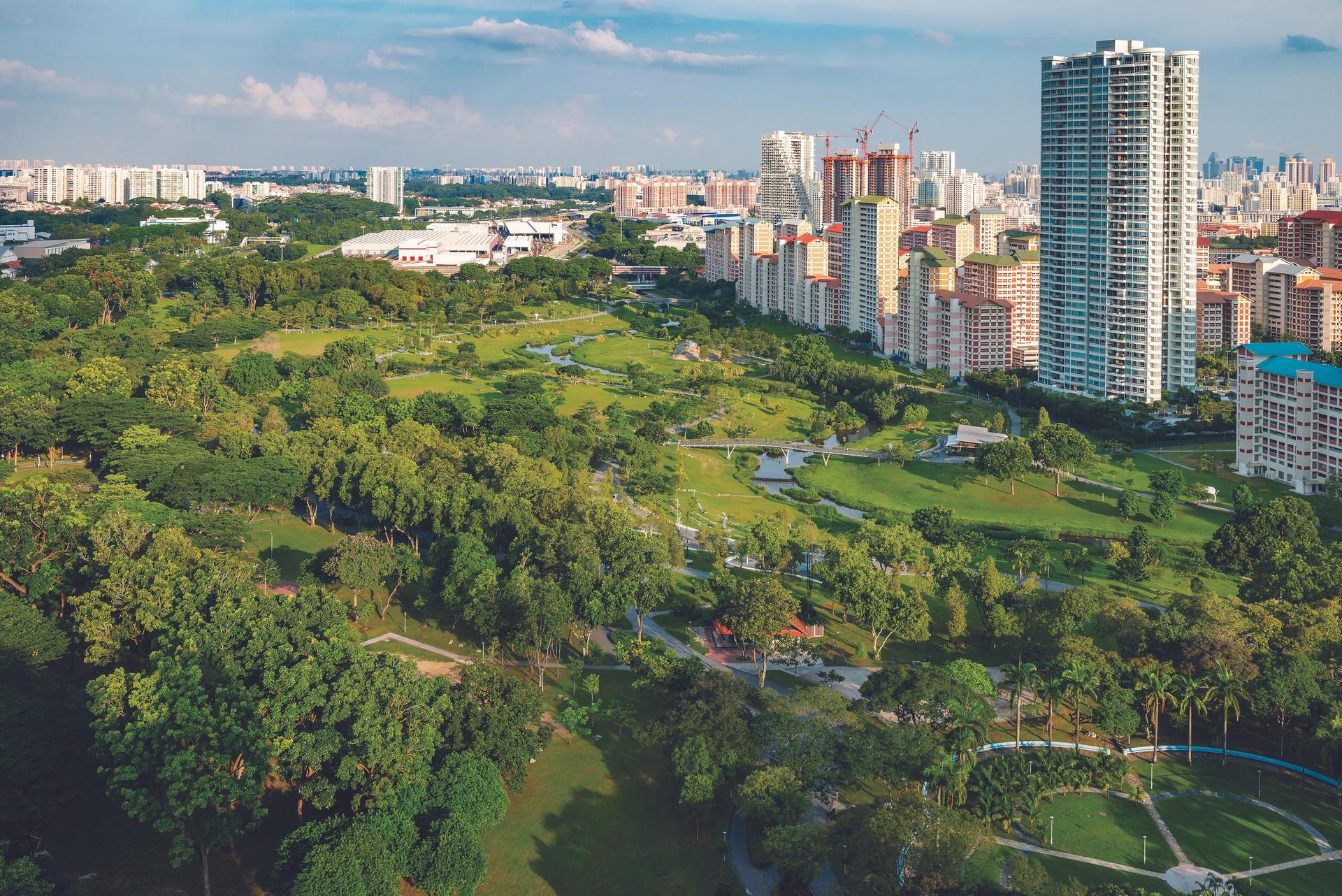 Jacob Kurek

Global Design Director - Henning Larsen

Sonja Stockmarr

Global Design Director Landscape – Henning Larsen

Signe Kongebro

Global Design Director, Urbanism – Henning Larsen