Social impact
Every year, many of our employees volunteer their time and skills to support charitable work in countries around the world. In June 2022, a team of ten volunteers from Ramboll's operations across seven countries teamed up with NGO Bridges to Prosperity (B2P) to build the Gikombe Trailbridge.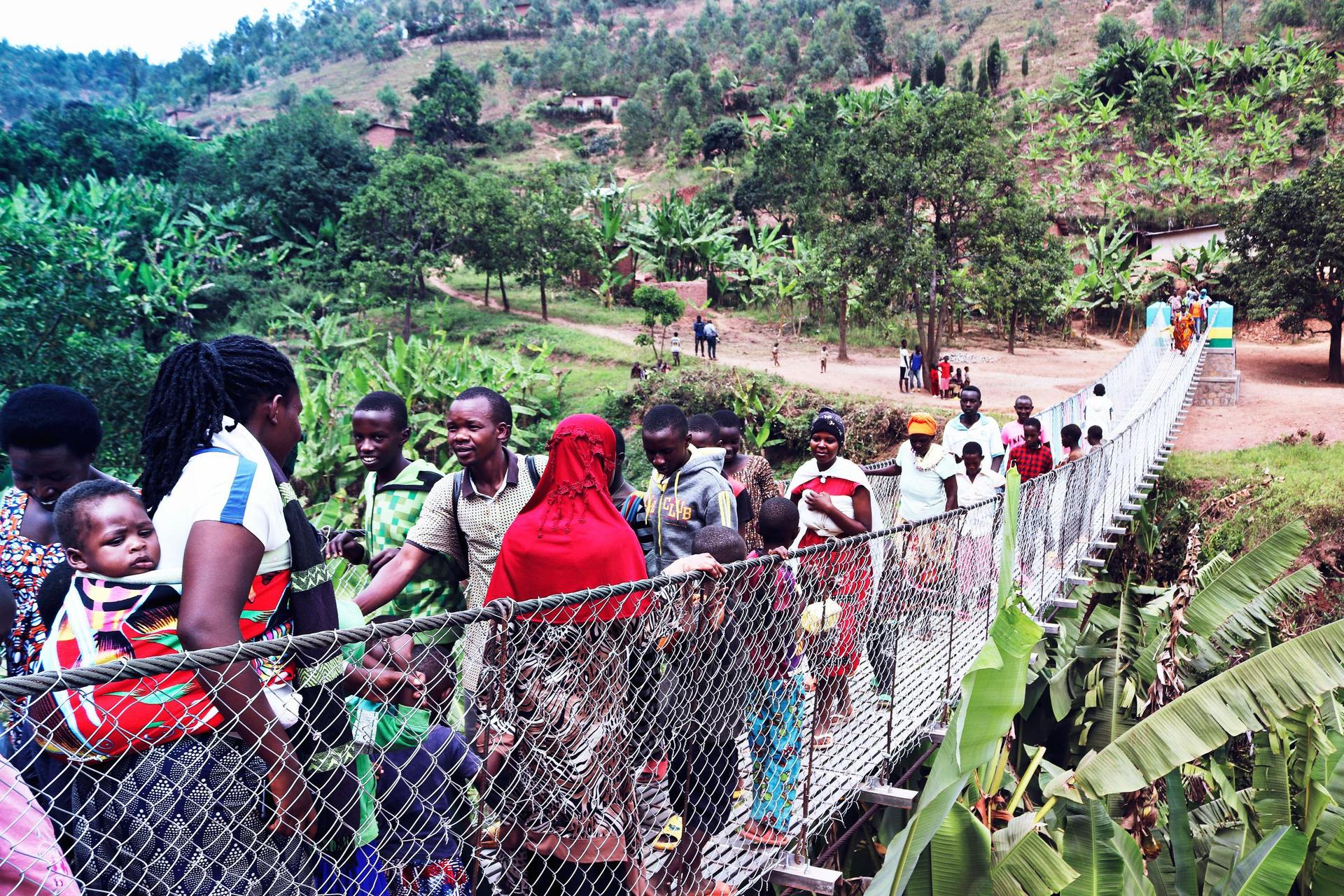 Our volunteers: bridges for a connected society
The 55 metre bridge provides safe year-round access to vital resources for nearly 4,000 people in the communities of Irebero and Rubete, in Kicukiro, Rwanda. Previously, it was extremely risky to cross the local river channel when it flooded with storm water runoff. This affected local children gettting to school, farmers wanting to access markets, and residents needing to visit the local medical centre. Now the bridge ensures access to vital resources such as health care, education, and economic opportunities, as well as prevents dangerous channel crossings.
"Being part of a project that leaves such a distinct society benefit and long-term legacy is an absolute honour," says design engineer Kaya Patel, who worked on the project. "We have seen the positive impact on communities brought about by these safe crossings thanks to the incredible work of Bridges to Prosperity and Ramboll Foundation's funding over the last four years. To be part of that journey is incredible – a once in a lifetime opportunity the team is thrilled to be part of."
This is the fifth such bridge delivered in an African country by Ramboll and B2P, supported by funding from our owner, the Ramboll Foundation.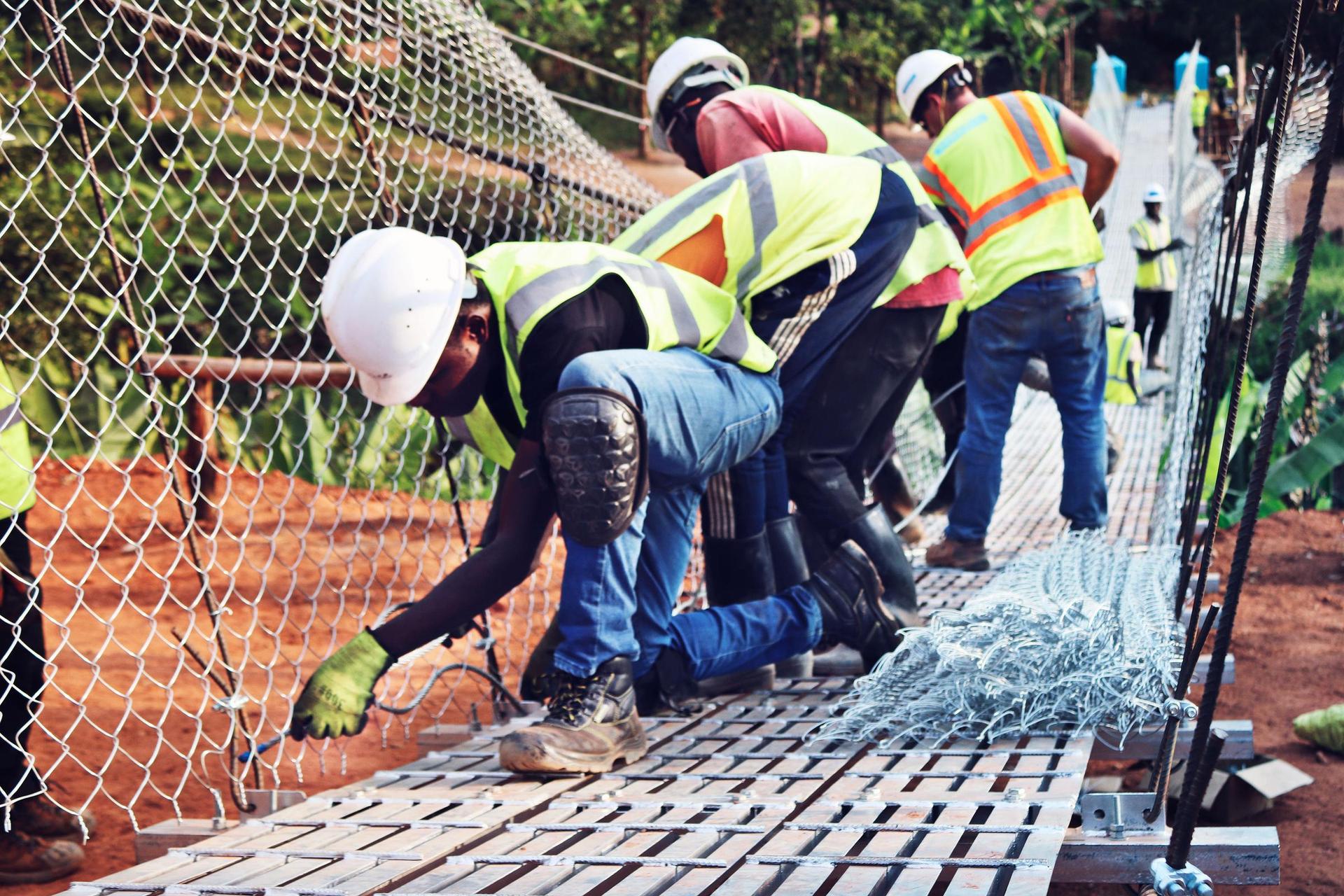 "A once in a lifetime opportunity the team is thrilled to be part of ,"
Kaya Patel, design engineer
Better mental health in post-conflict cities
We are pleased our owner, the Ramboll Foundation, supports mental health in cities. Part of helping develop resilient, sustainable cities is safeguarding the mental health of its citizens. Life in cities is not always happy but Thearom Ret of the Royal University of Phnom Penh is working to change that.
He is investigating how the social and cultural environment can be either a barrier or a resource to people dealing with their mental health. His research, conducted in Cambodia's capital city Phnom Penh, explores social norms, value systems, quality of life, social integration, and individuals' past traumas – with the aim of helping people live better lives. By winning the 2022 Flemming Bligaard Award, he is awarded EUR 67,000 to fund his future research.
"We are delighted to support this ground-breaking research that explores the relationships between a city's built-environment and the mental health of its citizens, helping put mental wellbeing at the heart of the social sustainability agenda ," Robert Arpe, chairman of the Ramboll Foundation.
The award, named in honour of former Ramboll CEO and chairman of the Ramboll Foundation, is given annually to an early career academic whose work has made an outstanding contribution to sustainable development. The award runs for a three-year period, 2020-2022. This year marks the final year of the award.
Driving the sustainable transformation
Through 2022, Ramboll continued to drive the climate agenda with bilateral engagements and thought leadership towards global policymakers. There are many here-and-now solutions to the climate crisis, in terms of technology, finance, and companies willing to deploy them. What is often lacking is political will and cross-sectoral collaboration needed to deploy solutions at speed and scale.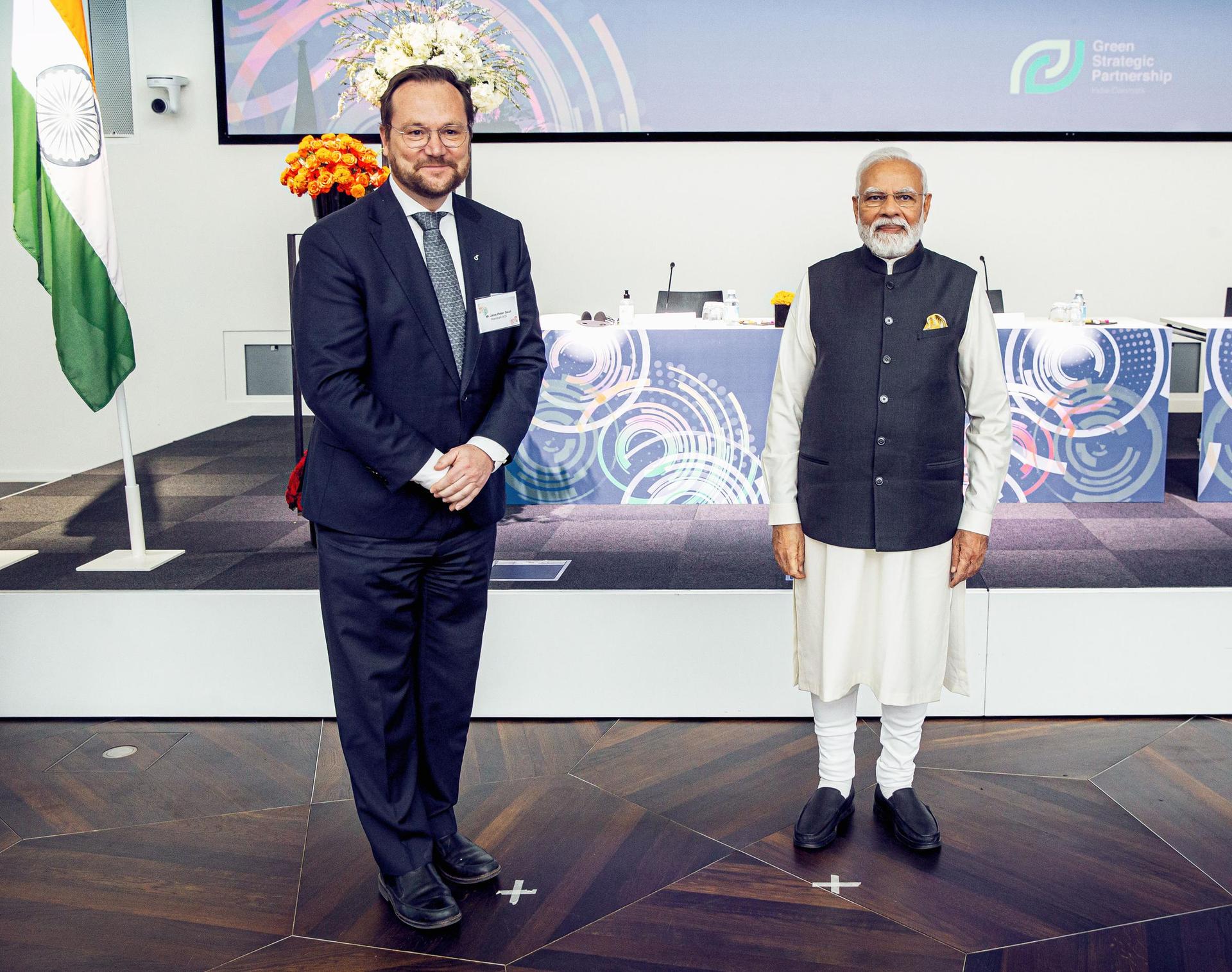 Explore more
Clients

Partnering with clients to deliver on business goals in line with ambitions for a low-carbon future.

People

We constantly strive to be an engaging, diverse, and inclusive workplace with attractive career opportunities.

Society

Ramboll aims to be an active and recognised partner for sustainable change in society through our expertise, solutions, our corporate behaviour and our support to stakeholders and society.
Financial and Sustainability reporting