Driving the sustainable transformation
Through 2022, Ramboll continued to drive the climate agenda with bilateral engagements and thought leadership towards global policymakers. There are many here-and-now solutions to the climate crisis, in terms of technology, finance, and companies willing to deploy them. What is often lacking is political will and cross-sectoral collaboration needed to deploy solutions at speed and scale.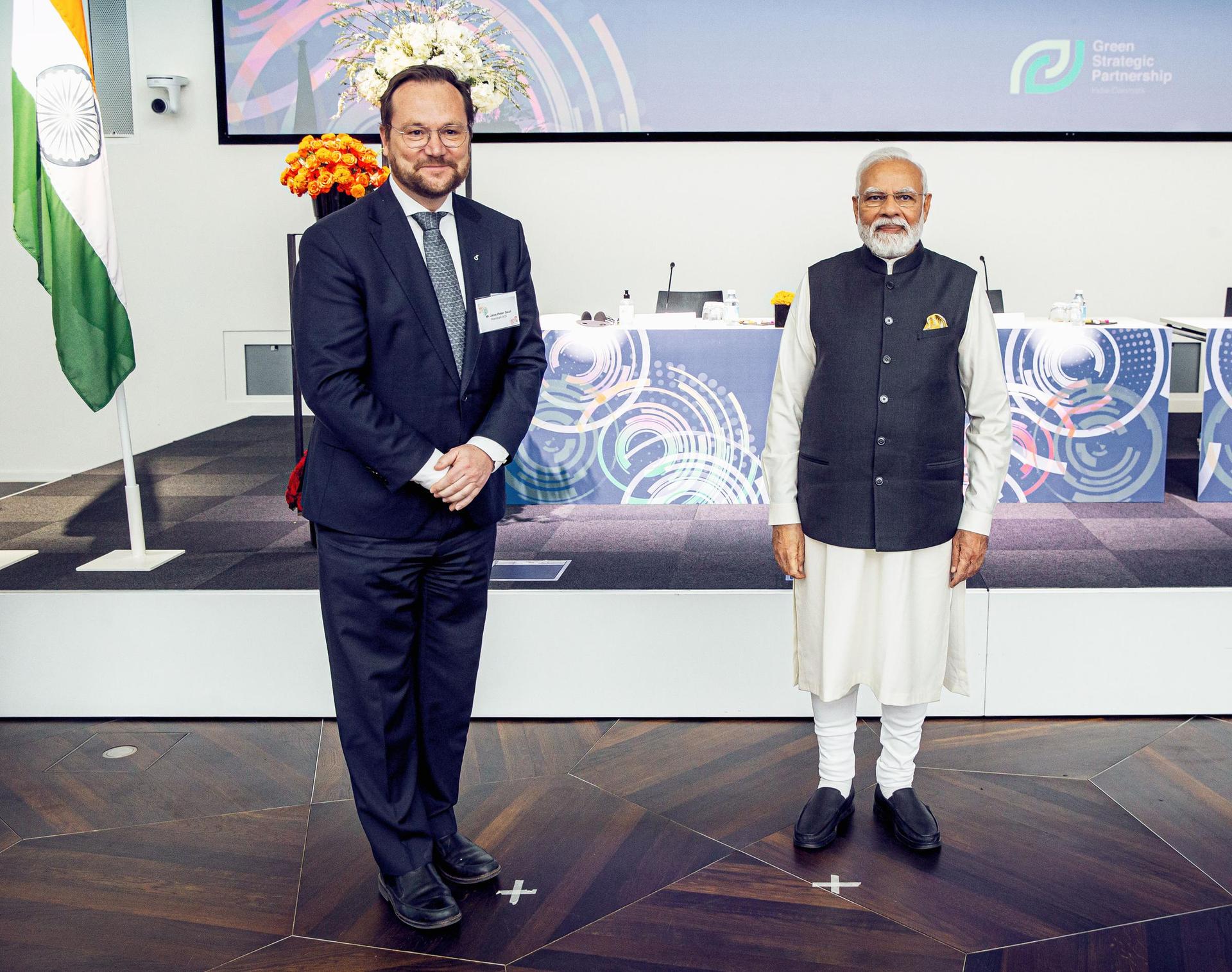 Bilateral dialogue with political leaders
At bilateral meetings with political leaders, and by engaging relevant stakeholders at climate forums, we have helped make the case for scaling up solutions within renewable energy, and for unfolding the socio-economic opportunities linked to the energy transition.
In May, Prime Minister Narendra Modi of India met with CEOs of some of Denmark's largest and most globalised companies, including Ramboll's Jens-Peter Saul. They discussed the ambitious Green Strategic Partnership between the governments of India and Denmark, which encompasses energy and water, among other sectors – and how this can be translated into practical action by companies.
In September, Jens-Peter Saul participated in the Danish official state visit to the US, meeting with Danish Prime Minister Mette Frederiksen in Washington, D.C., along with CEOs of leading Danish and US businesses. There was a clear ambition to work in partnerships to mobilise Denmark's expertise, learning, and technology in renewable energy for the use and benefit of the US energy transition.
Previously, Ramboll's global director of energy transition, Patrick Gilly, spoke alongside First Minister of Scotland Nicola Sturgeon at a high-level roundtable for Danish industry, in Copenhagen. The discussion centred on the energy collaboration between Scotland and Denmark with a focus on offshore wind, Power-to-X, and the potential in the North Sea to accelerate decarbonisation. The need for strategic collaboration, rather than tactical competition between countries, was highlighted, as well as the need for complementary and strong supply chains in Europe.
"There is no silver bullet: we have to pursue multiple solutions and routes to net zero," Jens-Peter Saul, Group CEO
Climate Week
The US' highlight climate event brought together key opinion makers from governments, businesses, and non-governmental organisations in New York City in September to bridge big ideas with implementation. Climate Week refocused attention on delivering commitments made at the 2021 UN COP26, including the need to cut carbon emissions at scale, while embedding climate resilience into investments.
"We must also ramp-up investment in new-growth areas such as green hydrogen and electrofuels that provide energy storage and help decarbonise hard-to-abate sectors. There is no silver bullet: we have to pursue multiple solutions and routes to net zero," he added.
Meanwhile, Ramboll and Henning Larsen co-hosted the NYC Climate Justice mini lab. The event brought together early-career professionals with leaders in academia and industry to inspire and better design cities of the future for the benefit of communities.
World Water Congress
Water utilities from around the world gathered in Copenhagen for the Ramboll-sponsored World Water Congress, in August. The core aim was knowledge sharing to help utilities to futureproof against ageing infrastructure and the changing climate.
While the utilities sector has the technologies for water treatment, it urgently requires sustainable, cost-efficient solutions that can be rapidly deployed, adapted, and scaled for local contexts. As such, the conference tackled significant questions for the sector, including how to create integrated water management systems for cities of the future; and how to adapt climate change and build resilience while still meeting societal expectations.
Green hydrogen roundtable in Copenhagen
Ramboll conducted a survey in August 2022 among the most important players in the Power-to-X value chain based in Denmark. With Hydrogen Denmark and the Confederation of Danish Industry, we then brought together companies and policymakers in the sector at a roundtable at our headquarters in November.
We outlined the key takeaways of the survey, including legislative barriers and opportunities to speed up the off-take market for green hydrogen and e-fuels to decarbonise the long-distance transport sector. Our  COO  Michael Simmelsgaard called for a joint stance from the participants on the green hydrogen and Power-to-X agenda towards the newly elected Danish government.
Green hydrogen and Power-to-X are critical for meeting Denmark's national decarbonisation targets, and could become a flagship commercial opportunity including for export.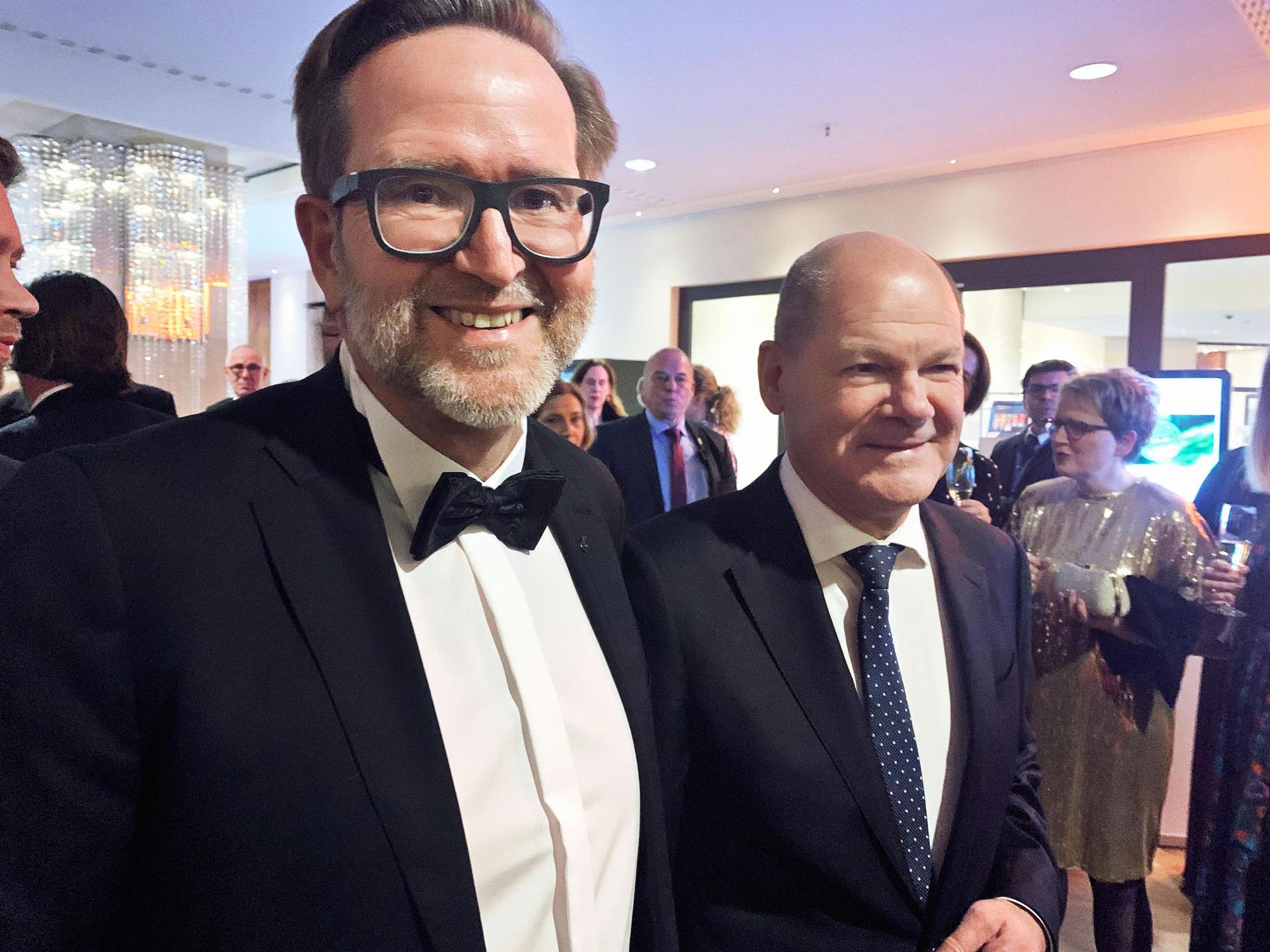 German sustainability award
The 15th German Sustainability Award, which focuses on business performance, took place in Düsseldorf in December with German Chancellor Olaf Scholz as the chief guest.
Ramboll participated with a senior delegation, including managing director for Germany, Stefan Wallmann, who delivered an inspiring keynote on how to succeed with sustainable change in the energy sector. He mentioned offshore wind platforms and pit thermal energy storage as examples of how Germany drives a sustainable energy transition.
Social impact
Every year, many of our employees volunteer their time and skills to support charitable work in countries around the world. In June 2022, a team of ten volunteers from Ramboll's operations across seven countries teamed up with NGO Bridges to Prosperity (B2P) to build the Gikombe Trailbridge.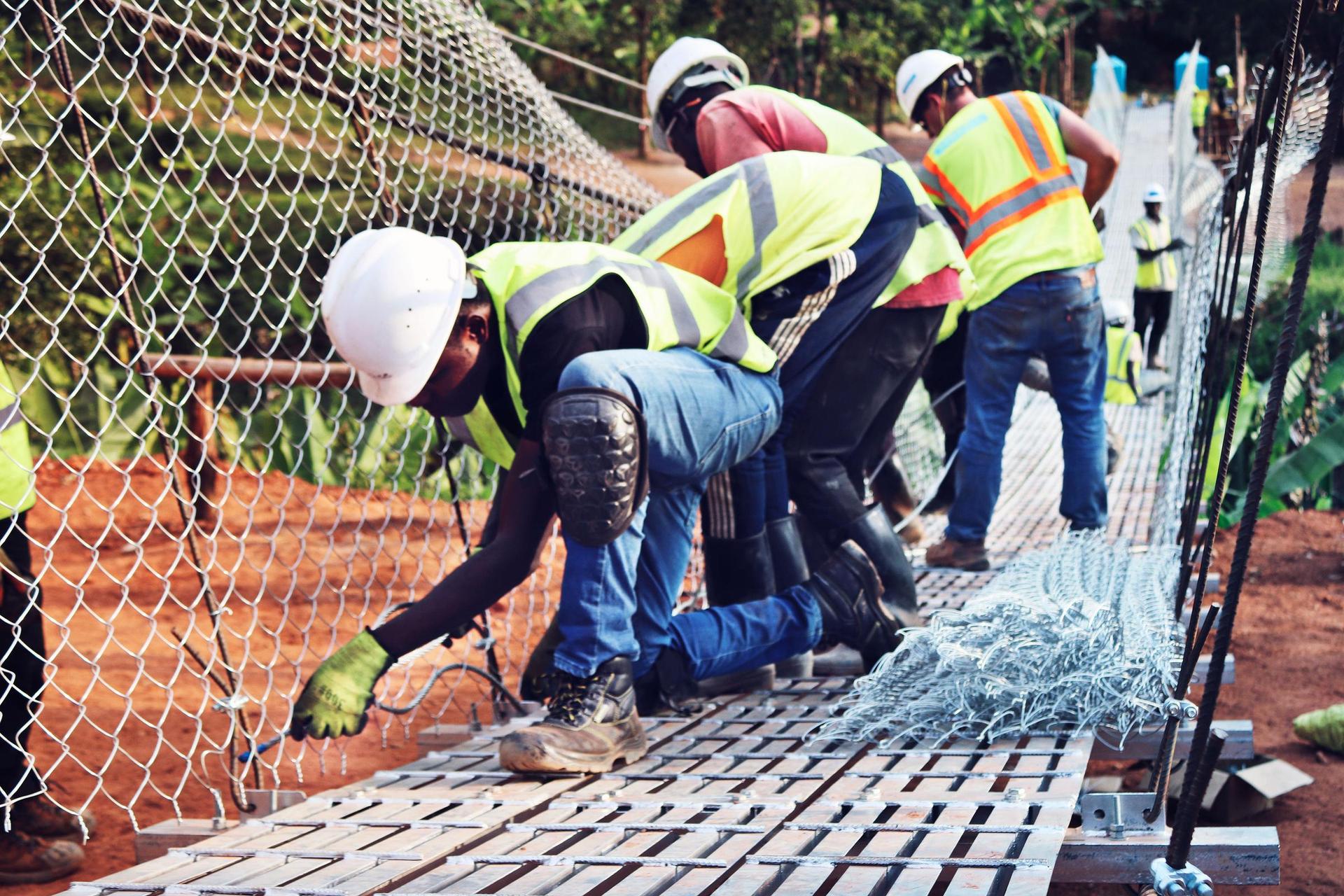 Explore more
Clients

Partnering with clients to deliver on business goals in line with ambitions for a low-carbon future.

People

We constantly strive to be an engaging, diverse, and inclusive workplace with attractive career opportunities.

Society

Ramboll aims to be an active and recognised partner for sustainable change in society through our expertise, solutions, our corporate behaviour and our support to stakeholders and society.
Financial and Sustainability reporting