Supporting the British Antarctic Survey
Supporting BAS' Antarctic Infrastructure Modernisation programme with specialist engineering, consultancy, and design for the upgrade and redevelopment of their Antarctic research stations and infrastructure, helping to ensure the UK remains at the forefront of climate, biodiversity and ocean research and innovation.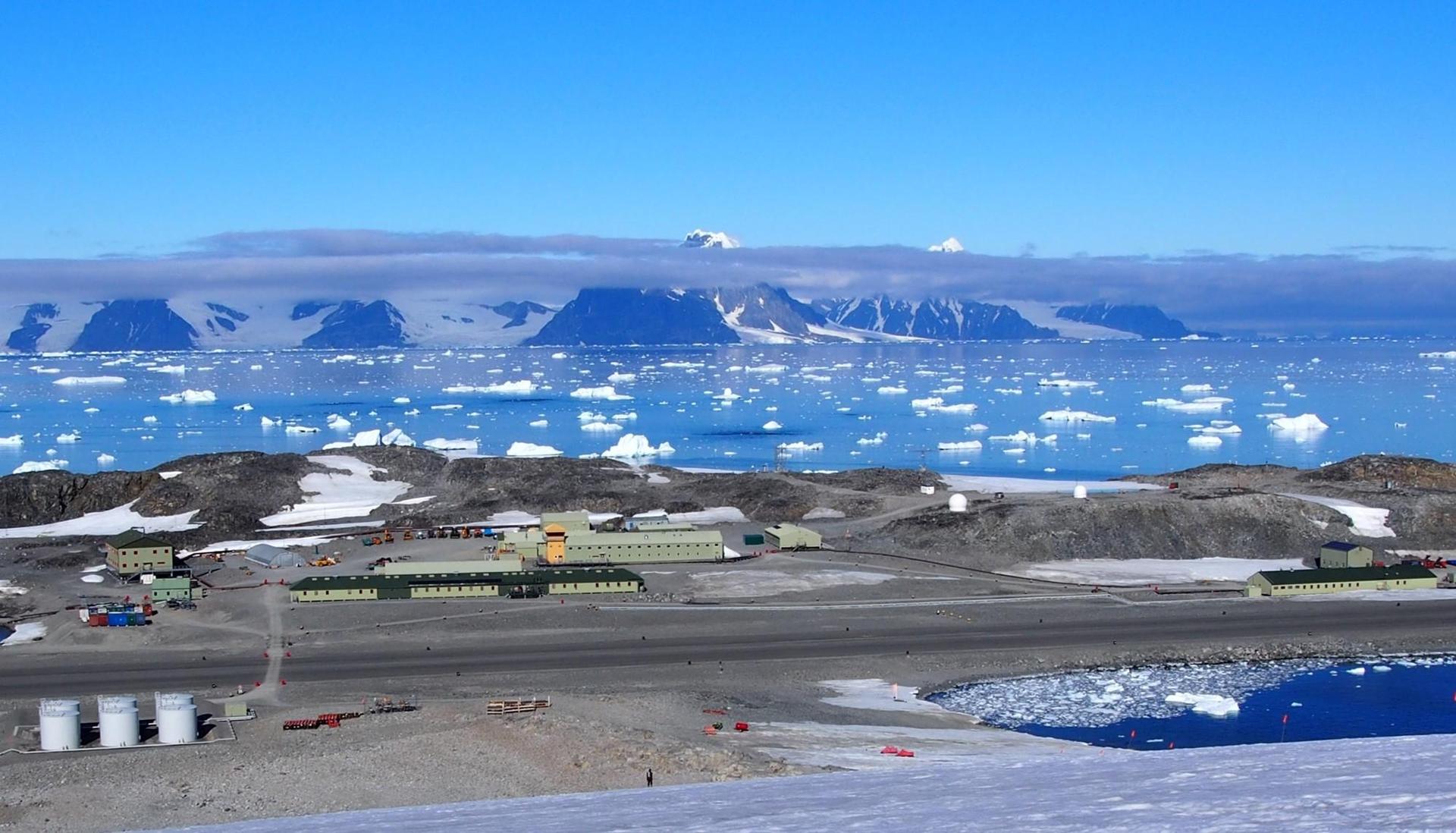 The Antarctic continent is the coldest, driest, highest, and windiest on the planet. Designing in Antarctica is far more challenging than anywhere else in the world; so the long-term collaborative partnership is vital to success. Ramboll's Technical Advisor team, which includes NORR Architects and Turner & Townsend, are working closely with construction partners BAM, Sweco and their partners delivering projects across BAS's Antarctic and sub-Antarctic research stations, including Bird Island, King Edward Point, and their largest research hub, Rothera, forming the largest UK government investment in polar infrastructure since the 1980s.
Work already completed includes the new enlarged wharf at Rothera, constructed to accommodate the new ship RRS Sir David Attenborough, a world leading polar research vessel. The Rothera wharf is the first to have achieved a CEEQUAL award in Antarctica, gaining the highest rating available of 'Excellent', recognising sustainability outcomes in its design and build. Other completed works include a new wharf at King Edward Point and upgraded storage facilities at Bird Island.
Rothera Research Station modernisation continues
Two further significant projects are underway at Rothera, including a new state-of-the-art, science and operations facility named 'The Discovery Building' designed to reduce operating costs and keep Rothera fit-for-purpose to facilitate world leading interdisciplinary polar research for at least the next 25 years. The team is also restoring Rothera's 32-year-old runway to its original length and upgrading it with energy efficient lighting. This will provide an additional runway threshold, and more room for manoeuvrability for the new BAS aircraft, along with a new hangar. It will ensure continued safe flying operations into Rothera, a critical international access point for field science operations.
Supporting BAS's net zero ambitions
A key feature of the modernisation programme is to reduce fossil fuel consumption at the stations and to introduce more energy efficient systems. One of the initiatives supporting this ambition, is an extensive renewables project, exploring the viability of a range of low carbon solutions to support BAS's net zero ambitions. These options include wind turbines, solar/PV, geothermal, district heating expansion, smart grid, electric vehicles, and alternative fuels.
Asset and Information Management
Efficient asset management is key in Antarctica, where resources are scarce, and it is costly and time consuming to have a large support team on the stations. Ramboll is working with BAS to modernise their way of producing, storing, and using their information, helping them reduce operating costs. ISO 19650 and Government Soft Landings are used to support this.
A unique partnership for a unique region
Polar Region projects bring unique challenges. Including longer construction programmes due to shorter construction windows (around 3-6 months annually) and can be counterintuitive to normal engineering understanding. Extreme environmental, sustainability and logistical constraints have large impacts on preferred solutions. This creates a significant learning curve for organisations new to working in Antarctica. Our award-winning long-term partnership is helping to deliver improved performance and reliable and innovative solutions. The partnership has been accepted as an early adopter to Project 13, one of the ICE's (Institute of Civil Engineers) latest initiatives, promoting partnerships through an Enterprise way of working. An Enterprise brings together owners, partners, advisors, and suppliers, working in more integrated and collaborative arrangements, underpinned by long term relationships. Participating organisations are incentivised to deliver better outcomes. BAS is one of only 12 large frameworks to be accepted onto this list to date.
Ramboll has been providing specialist engineering and consultancy services to BAS since 2016. In January 2020 Ramboll was re-appointed as Technical Advisors, successfully winning the next phase of work in a series of projects to improve and modernise Antarctic research stations and infrastructure. The contract is valued at c£50 million and secures our involvement for a further 10 years.
"This latest contract award demonstrates our ongoing commitment to the modernisation of the UK's polar science research infrastructure. The modernisation programme is a key enabler to BAS continuing their important work of delivering world-leading science for us to better understand our planet. Ramboll's skills, commitment, and shared passion for sustainability will be crucial as we strive to create more efficient and sustainable facilities".
---