Northvolt gigafactory impact analysis
Scenario analysis of social and economic impacts of Northvolt Ett's gigafactory, in Skellefteå, Sweden, that expects produce lithium-ion batteries for some 300,000 EVs by 2024.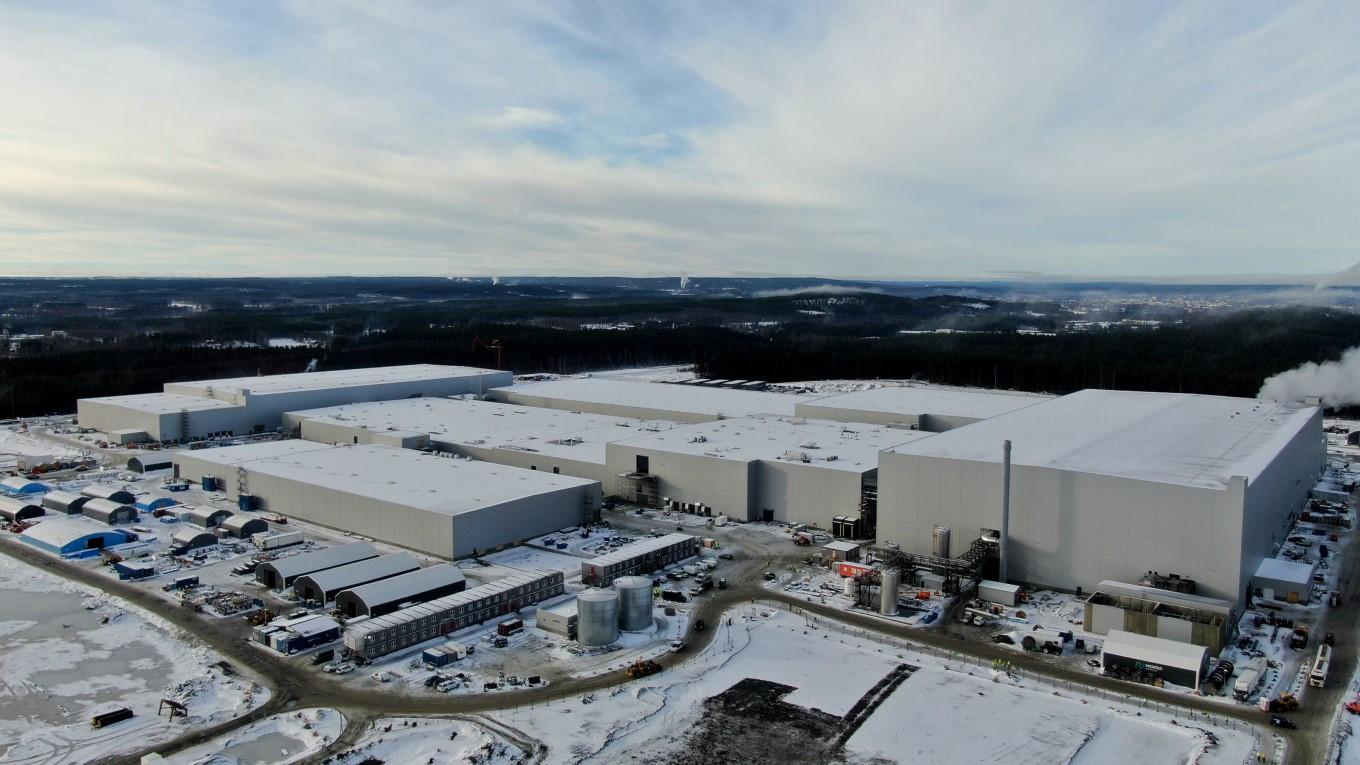 Located just south of the Arctic circle in Skellefteå in Northern Sweden, Northvolt Ett is intended to set new standards with a gigafactory producing lithium-ion batteries for some 300.000 electric vehicles by 2024, powering e.g. Volvos and BMWs. For the municipality, this brings about significant change at local level.
The municipality therefore needed a thorough understanding of the wider impacts of Northvolt's large investment and reached out to Ramboll's Management Consultants for help.
Analysing different scenarios
Ramboll's team of experts estimated how local business, the labour market, population growth and demographics, housing needs, and municipal services could be affected until 2040.
Applying both qualitative interviews, workshops, and a tailor-made quantitative model, Ramboll was able to draw conclusions that has helped the municipality mobilise, set a new population goal for 2030, and jointly work towards sustainable growth in Skellefteå.
The scenario analysis was conducted using large amounts of qualitative data collected from interviews and workshops with stakeholders, and a solid and tailor-made quantitative model that describes the municipality's possible development in different plausible scenarios. Ramboll's conclusions have
contributed to intensifying the preparatory work within the municipality and to a new population target set by municipality's politicians.
Ramboll's engagement in Skellefteå began in 2020 and was concluded in 2022. When in full operations, the Northvolt factory is expected to have some 3000 employees producing 60 GWh of batteries and 150 GWh by 2030.
Did you know?
:

Skellefteå is historically industrial, with mining being a large part of that industry, especially for gold, leading to the city being nicknamed 'The Golden City'.

:

For Northvolt Ett, recovering used batteries and recycling them into raw materials for new batteries is a key part of lowering the demand for fresh material and moving closer to closing the loop on batteries.

:

Also, Northvolt Ett has located upstream production alongside cell production – enabling use of one of the cleanest energy bases in the world to power the high-temperature processes. At the same time, the company is eliminating the carbon footprint associated with transcontinental freighting of material from traditional electrode producers in southeast Asia.
Scaling recycling to tackle growth in plastic waste

Globally, only 9% of plastic waste is recycled. A first of its kind plastic recycling facility in Denmark demonstrates that this challenge can be overcome by processing almost half the nation's plastic waste.

Matalco greenfield facility EPCM service

Matalco's new greenfield aluminum facility Ramboll provides EPCM services to North America's largest independent producer of remelt aluminum billet for the extrusion and forging industries – for a new $80 million remelt and casting facility in central Wisconsin. This enables the client meet the demand from specialty alloy aluminum billet markets and the automotive industry.

Reducing plastics' marine impact in EU

The new EU Directive 2019/904 is the first attempt at the European level to tackle the problem of plastic marine litter separately and in a structured manner. We're supporting the EU Commission prepare gand implement actions for Member States following the adoption of the new Directive.
Martin Bodensten

Country Market Director

Mattias Almqvist

Teams Leader, Sustainable Society Transformation Ramboll Management Consulting