Singapore Integrated Waste Management Facility
What can be gained from mixing waste and used water? In Singapore, the answer is a first-of-its-kind Integrated Waste Management Facility that can handle up to 2.5 million tonnes of waste annually.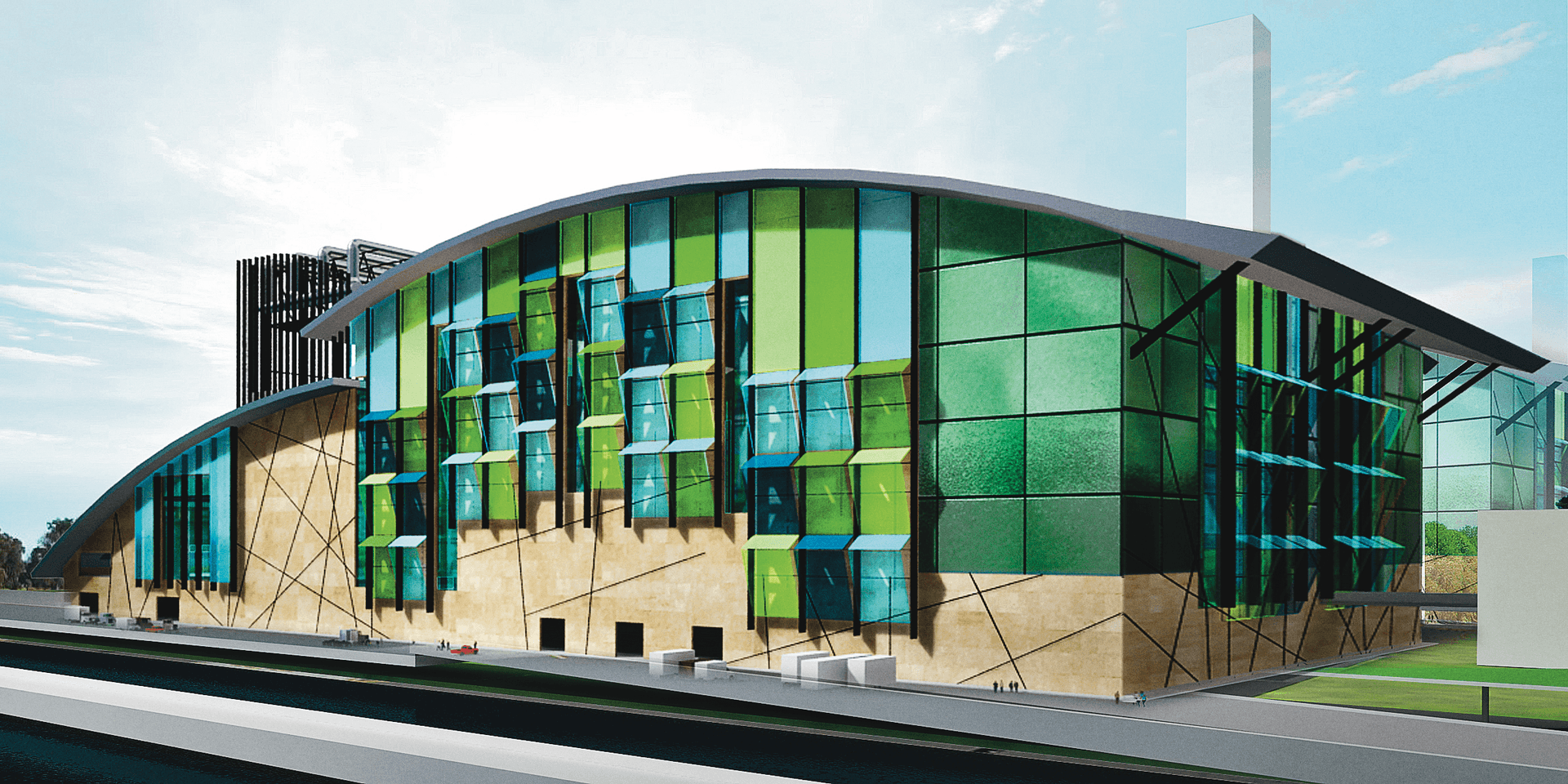 With a population density of more than 8,000 inhabitants per km2 – third highest in the world – ensuring access to clean water and sustainable waste management represent unique challenges in Singapore. Singapore's new Integrated Waste Management Facility (IWMF), which will be the world's largest energy recovery facility, will contribute significantly to meeting both. By establishing the facility next to the new Tuas WRP water reclamation plant it will be possible to maximise energy and resource recovery, minimise the environmental impact, and optimise land use footprint.
The IWMF will consist of a waste-to-energy facility and a sludge incineration plant. In addition, the IWMF will handle food waste and separate recyclable waste at a material recovery facility.
Singapore's National Water Agency (PUB) and Singapore's National Environment Agency (NEA) appointed Ramboll to conceptually design the IWMF. Ramboll was also tasked with developing ways in which the IMWF and the water treatment could benefit from being located at the same site, e.g. through improved material handling, energy and water use and odour/ventilation.
After the conceptual design phase, Ramboll prepared the technical design report and tender specifications and negotiated the contract with the engineering, procurement and construction (EPC) contractors. During the design and execution phase, Ramboll is the project's technical advisor, providing owner's engineering services.
The two facilities will become part of Singapore's extensive Deep Tunnel Sewerage System (DTSS), which aims to create a "superhighway" to collect, treat, and dispose of used water. The IWMF is a key solid waste management facility for the handling of multiple waste streams.
Singapore has ambitions to become a Zero Waste Nation with a recycling percentage of 70% by 2030. Currently, about 37% of the country's waste is incinerated at four waste-to-energy facilities, 60% is recycled, and the residual waste, 3%, is landfilled.
The IWMF will contribute significantly to those ambitions, with a capacity to process more than 2.5 million tonnes of solid waste annually, which is five times the capacity of the largest European waste-to-energy facilities. The sludge incineration plant will also be among the largest in the world with two large, fluidised bed combustion systems.
It will generate 2,565 MWh electricity per day, meeting up to 3% of Singapore's total electricity demand.
One of the key challenges in Singapore is limited space. Therefore, Ramboll has developed solutions that meet these space restrictions, minimising land use while at the same time ensuring environmental protection and maximising energy output.
The integrated DTSS project is expected to be partly operational in 2025, and fully operational in 2027.
Singapore's Integrated Waste Management Facility
: 250

tonnes per day

Sorting capacity, household waste
: 400

tonnes per day

Treatment capacity, source-segregated food waste

: 800

tonnes per day

Treatment capacity, dewatered sludge

: 200 MW

Electricity exports to grid

Wet flue gas treatment system environmental protection
Taarnby: city of smart solutions

The energy facility in Taarnby near Copenhagen, Denmark, is the world's first to combine district cooling and heating with wastewater, ground source cooling and a cold-water storage tank, resulting in cost-effective low-carbon energy for the district it serves.

Amager Bakke: leader in waste-to-energy

A 10-year partnership between Ramboll and Copenhagen-based utility pushes the envelope for carbon capture, circular economy, and energy from waste, at the world's most efficient waste-to-energy plant.

Dubai's USD 1bn waste-to-energy facility

The facility is the first of its size and capacity in the Middle East and will set a benchmark in the region where around 150 million tonnes of waste is produced annually.