Meta: surplus heat to district heating
A Ramboll-designed energy centre is redistributing surplus heat from Meta's data centre in Odense, Denmark, to the city's district heating network. It's the largest Danish heat pump installation utilising surplus heat from a data centre.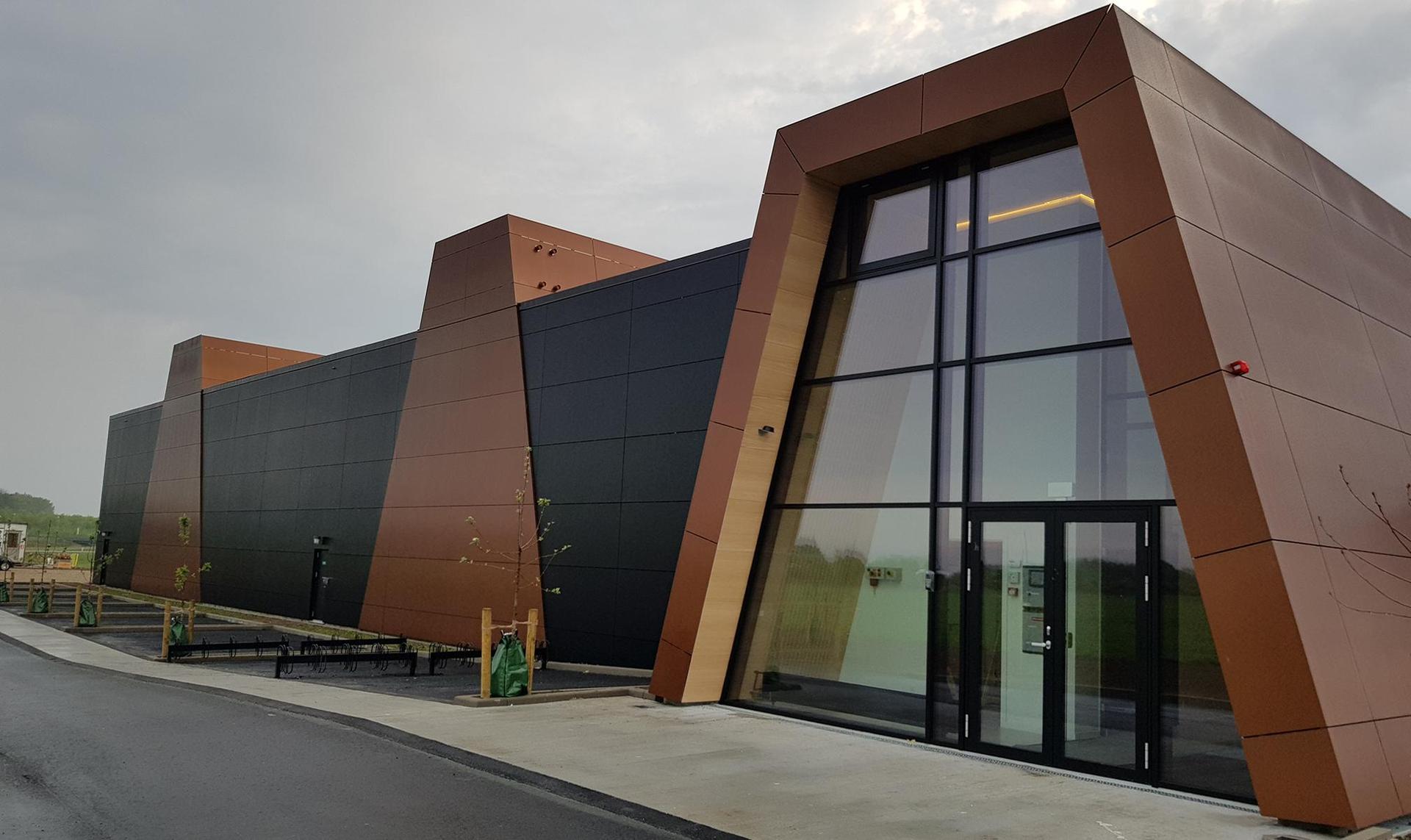 Data centres produce large amounts of surplus heat, which today is largely wasted. Currently, Meta (formerly Facebook), Google, Apple and Microsoft are operating and/or planning or constructing centres in Denmark. Redistributing waste heat from these centres to the district energy system would play a vital role in the green transition and reduce the growing industry's carbon footprint. Globally, data centres account for around 1% of final electricity demand, according to the International Energy Agency. Ensuring they are powered by renewable energy and exploiting their excess heat can lead to large carbon reductions.
With the ambition to phase out its coal-fired plant by 2025, Denmark's third largest district heating company, Fjernvarme Fyn, has established Denmark's biggest heat pump plant. The plant will recover 175,000 MWh of energy from Meta's hyperscale Tietgenbyen data centre and redistribute the surplus heat to the district heating network of the city of Odense.
The project, called Tietgenbyen Energy Centre, will provide heat to more than 12,000 homes (in 2023), reducing the city's reliance on coal, and supporting Fjernvarme Fyn's further goal of providing 100% renewable energy by 2030.
Ground-breaking technology
A water-based above- and below-ground piping circuit transfers surplus heat from heat exchangers in the data centre to the adjacent heat pump installation. Here, large electrically driven ammonia heat pumps raise the heat temperature to 70-75°C, suitable for the city's district heating network. Distribution pumps supply the recovered heat to the network.
The heat pump installation is the largest to date in Denmark and recovers surplus data centre heat at an unprecedented scale. The total heat production is approximately 45 MW, which goes directly into the district heating network in Odense.
A full-scale visitor centre is displaying the ground-breaking technology applied. Tietgenbyen Energy Centre was ready for operation in late 2019 and already in 2020, Fjernvarme Fyn started planning for an expansion of the system as part of its plans to phase out coal by 2025.
Using surplus heat from data centres in Denmark:
In January 2022, a tax on using surplus heat was abolished by the Danish parliament for businesses that are certified by the Danish Energy Agency, vastly improving the business case to deliver low-carbon excess heat.
Data centres can deliver large amounts of surplus heat if they are connected to the district heating network. The heat has a relatively low temperature, which must be raised by a heat pump before it can be used
To ensure a viable business case, data centres must be located close to a district heating network. The bigger the data centre, the farther the energy can be transported
The European Commission suggests that all data centres of more than 1 MW should perform a cost benefit analysis to investigate whether the surplus heat can be used in the district heating supply
According to the Danish Data Center Industry, 63%of data centres plan to utilise their surplus heat in the near future.
"The overall process from operating the servers to delivering heat is supported 100% by wind energy. Heat pumps are not a new invention, nor are coils for capturing heat. What is new and innovative is the pairing of these two in hyper scale."
---
Our project is relatively unique because we have a very large distribution network. And Facebook [now Meta] has placed the data centre completely inside our distribution network, so we can utilise the energy very, very efficiently in our system
---
District heating for 1 million people

The 160 km transmission network supplying heat to Greater Copenhagen - heat for 1 million people - is one of the most sophisticated district heating systems in the world. It improves energy efficiency while reducing costs and environmental impact.

BEIS heat network zoning: modelling tool

Heat network zoning is a new method to decarbonise heating. We supported the UK's energy authority to develop a modelling tool to provide an automated way of initial zone identification.

Redeveloping land for data centre boom

Our engineering and environmental teams helped gain planning consent for Langley Business Park in west of London, while increasing site value and addressing local development objectives.
Jens Ole Hansen

Business Development Director

Anders Carøe

Engineer , District Cooling District Heating Refrigeration Systems Heat Pump Systems