Decarbonising the SUNY university system
New York State has an ambitious plan to reduce greenhouse gas emissions by 85% by 2050, and the State University of New York plays a key part. Ramboll is developing Clean Energy Master Plans to help SUNY decarbonise.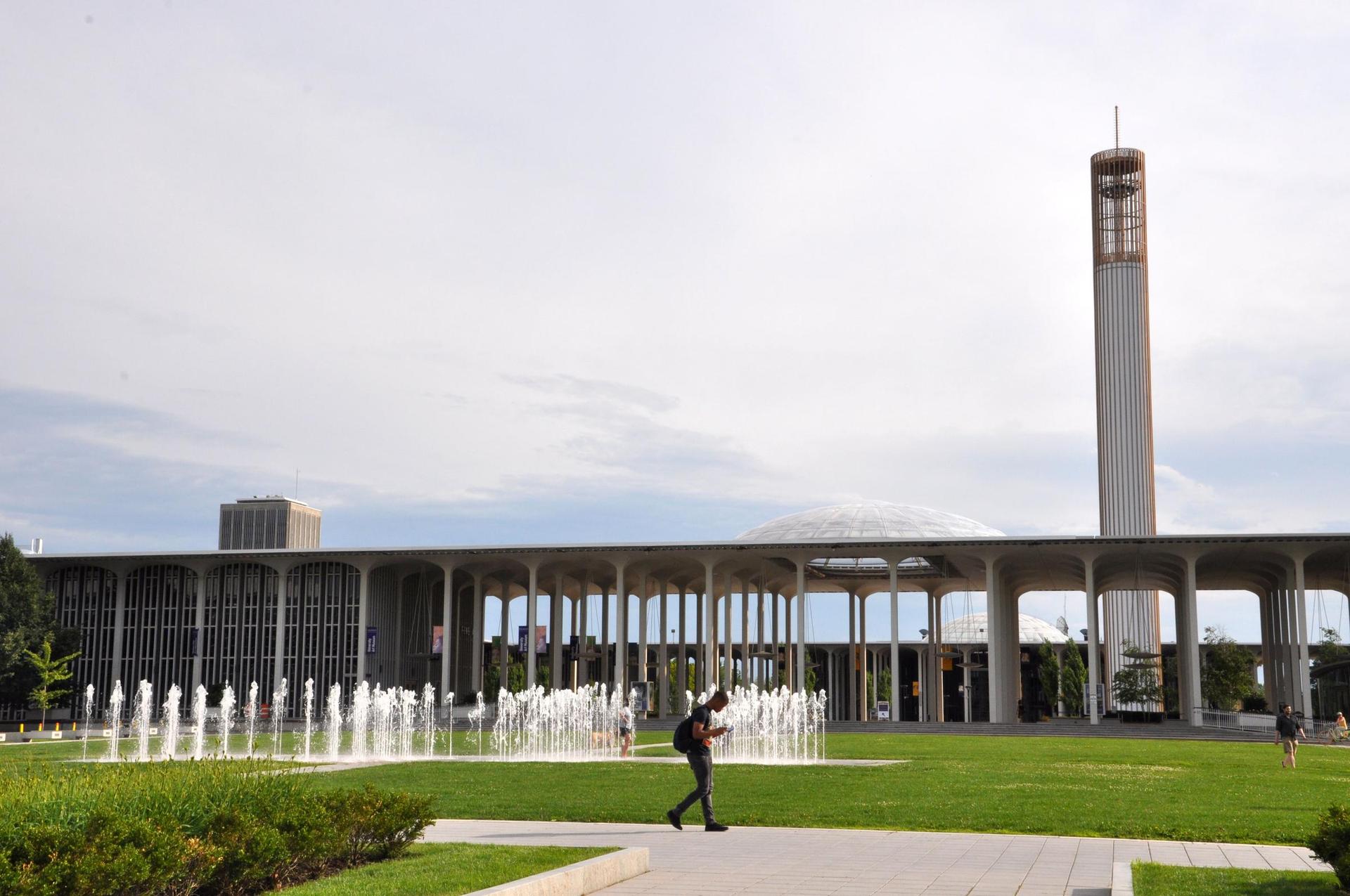 With nearly 1.3 million students, SUNY is the largest comprehensive university system in the United States and spans 64 institutions, including research universities, academic medical centres, liberal arts colleges, community colleges, and more.
As a public university system, SUNY is part of New York State's ambitious climate law, which is committing the state to 100% zero-emission electricity by 2040, and a greenhouse gas emission reduction of at least 85% by 2050 compared to 1990 levels.
To achieve these goals, SUNY campuses will use a Clean Energy Master Plan (CEMP) to take near-term immediate actions and chart long-term decision-making.
The CEMPs provide 10-20-year roadmaps for the campuses to achieve energy efficiency and carbon emission reduction goals, while also improving campus operational resiliency.
Ramboll has supported SUNY with developing energy master plans since 2014. Currently we support eight of SUNY's University Centres and University Colleges with services, including:
Improving energy efficiency: We are completing energy audits to identify potential energy efficiency upgrades, improvements, and load reduction strategies
Decarbonising energy: We are assessing beneficial electrification opportunities to switch to low-carbon energy and heating sources, such as district energy efficiency improvements, heat pumps, geothermal, waste heat, and thermal energy storage
Providing detailed analysis and recommendations: We perform technology screening and scenario planning that considers resiliency, reliability, and flexibility of future heating and cooling technologies
Developing a phased implementation plan: We outline key phases that are realistic and viable with proper funding and planning
Lowering the temperature and renewable energy
In addition to shifting to 100% renewable energy and implementing energy efficiency measures, a key element in decarbonising all eight campuses will be transitioning the district heating networks to low-temperature thermal distribution systems. Low-temperature systems have less overall energy losses and can decrease operating expenses.
Heat pumps will become the primary source of heating and cooling production, with existing (or new) fossil boilers being used for emergency backup, as well as maintaining diversity in equipment technologies.
In addition, the vision for the SUNY CEMPs is to also implement tank thermal energy storage which either cools or heats water when there is low demand for electricity. This water is later distributed to campuses during peak hours – thereby ensuring a high degree of energy efficiency.
The work on the CEMPs will conclude around mid-2023.
Read an example plan here for SUNY Oneonta:
Watch a video from SUNY College of Environmental Science and Forestry:
Cavendish III labs , Cambridge

Civil, structural and vibration engineering concept for the Cavendish III two buildings laboratory and neighbouring shared facilities hub, enabling the University of Cambridge to continue pursuing world-class physics.

Campus Ås – designing a knowledge hub

The Norwegian School of Veterinary Science, the Norwegian Veterinary Institute, and a state biomedical research facility gather under one roof known as Campus Ås. It is a learning and knowledge-sharing hub for biomedical research laboratories and other academic facilities, balancing technical demands with sustainable measures.