Land use planning
Offering a range of advisory services to create regenerative and climate resilient urban developments that meet local and global sustainability objectives.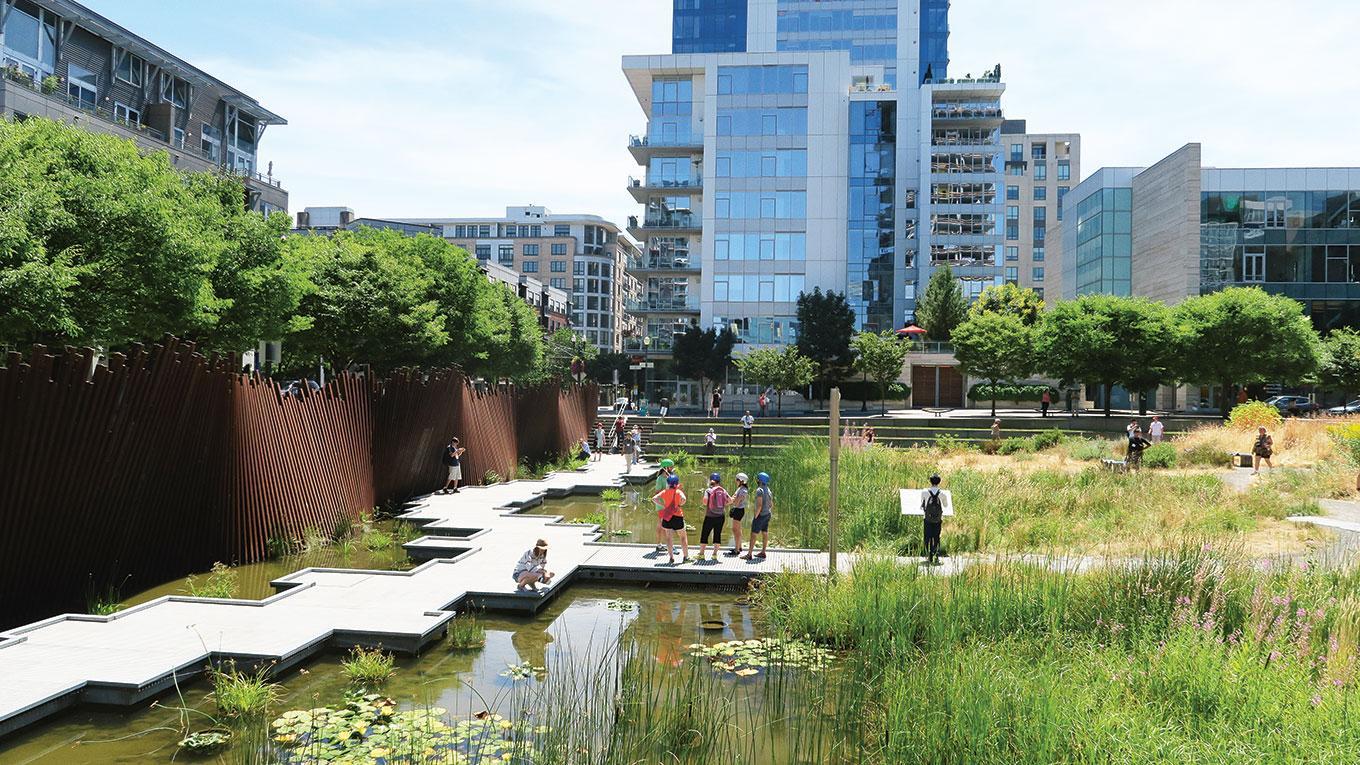 Urban strategies for net-positive outcomes
We work with clients to identify opportunities, define visions, prioritise policies, and create governance structures to add value for people and nature at every stage in the planning process.
Understanding the drivers of sustainable communities and the concept of living well locally, our spatial tools support land use planning decisions. Our tools bring together all features needed for people to live well and can integrate these within wider transport planning and economics decision support tools.
Nordhavn: blueprint for a 5-minute city

Designed to reach all amenities within 5 minutes' walk, Nordhavn in Copenhagen, Denmark, is a carbon-neutral development plan that has received DGNB's highest gold certification for sustainability. And provides 40,000 residents access to nature on their doorstep.

Empire State Plaza energy master plan

Empire State Plaza: A green energy system for the heart of Albany. We're devlpoing the energy master plan for this iconic and istoric building, helping slash carbon emissions and support the state's climate goals.
Signe Kongebro

Global Design Director, Urbanism – Henning Larsen