Stina Johansen
November 1, 2023
Ramboll wins major framework agreements with Statnett
Norway requires a massive expansion of its power grid to keep pace with rising demand for electricity. Ramboll is now awarded several framework agreements by Statnett to expand the country's electricity grid and support its green energy transition. The contract has a potential value of NOK 1.6 billion (EUR 138.9 million) over the next eight years.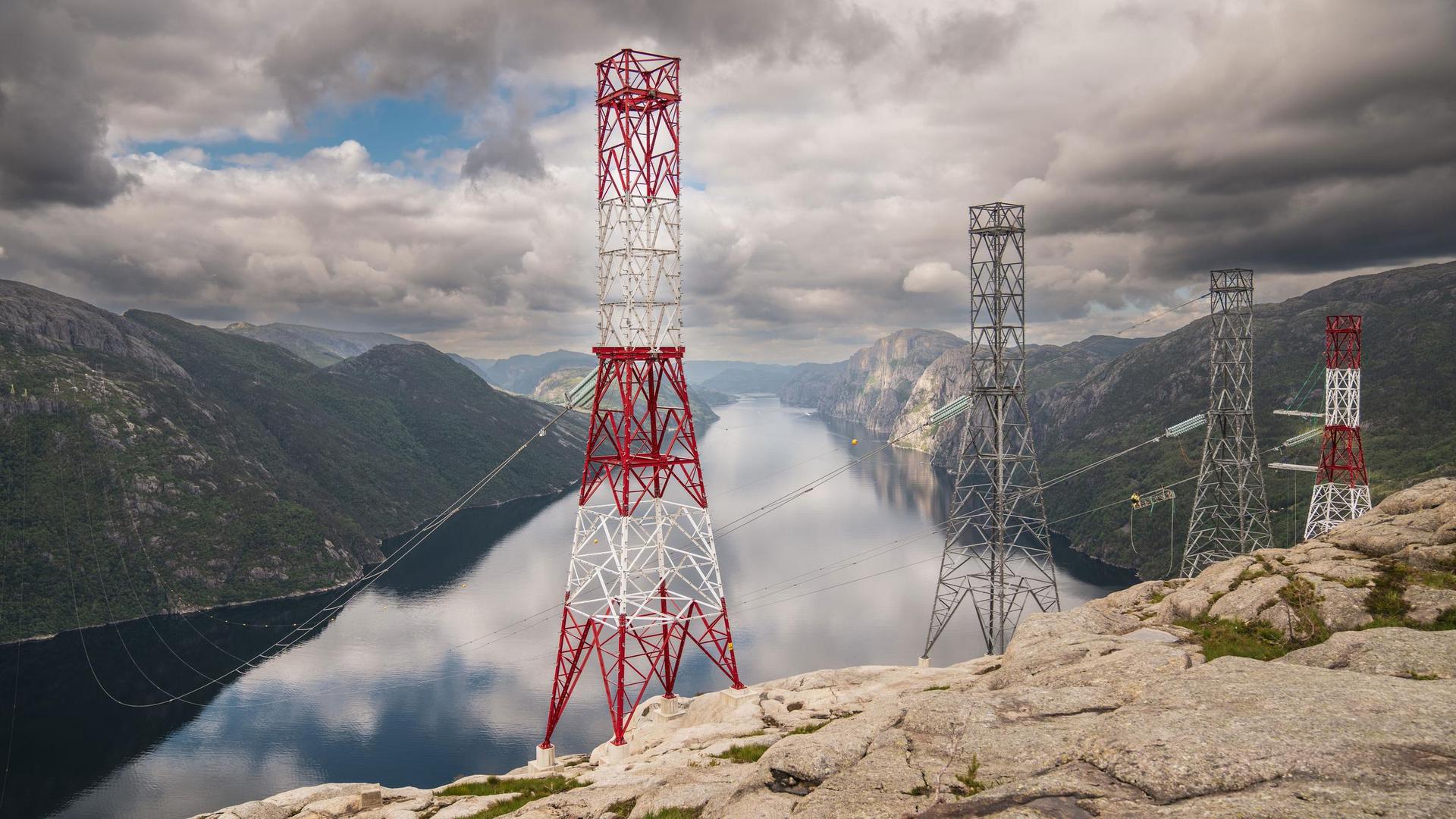 Norway's power consumption is expected to increase by more than 50% by 2050. A rapid and massive expansion of the country's electrical grid is needed to meet that rising demand. Expanded grid capacity, along with a significant increase in power generation, would help both to establish new and profitable businesses and support existing business that have ambitious plans for decarbonisation and electrification. Furthermore, given that 80% of new cars sold in Norway are electric vehicles, the country's energy system will need to undergo massive changes in the years ahead.
It is against this backdrop that Ramboll has won several framework agreements with transmission system operator Statnett, which is responsible for the Norwegian electrical grid. We will assist Statnett in increasing the capacity of the electrical grid by providing design and owner's engineering services for Statnett's projects. We will also help Statnett reduce the lead times caused by the increasing number of grid connection applications in recent years.
The value of the three lots Ramboll has won with Statnett is, on average, nearly NOK 200 million per year for the next four years with an option of four years' extension. Some 200 people from Ramboll will be working full time on the contract for the first four years.
Strengthening the backbone
"As a partner for sustainable change with a strong focus on decarbonisation, Ramboll is thrilled to support Statnett in strengthening the backbone of the green transition by updating the electrical grid and making it capable of handling the increasing amounts of renewable energy," says John Ammentorp, responsible for Power Systems globally in Ramboll.
Ole-Petter Thunes, Managing Director of Ramboll in Norway adds: "We won the framework agreement thanks to our comprehensive experience and competences in power systems, as well as the solutions and price offered. A contract with a potential value of NOK 1.6 billion is huge for Ramboll in Norway. We will draw on our capabilities across our global organisation and use this as an opportunity to further build up our energy business in Norway and contribute to a more sustainable energy system."
Want to know more?
John Ammentorp

Country Market Director in Denmark

+45 51 61 63 80

Ole-Petter Thunes

Managing Director, Norway

+47 930 86 039