Martin Christiansen
August 17, 2023
Ramboll acquires civity Management Consultants to boost transport sector impact
Today, Ramboll announces the purchase of specialist consultancy; civity. The aim is to further grow the business in Germany and increase sustainability impact in the transport and infrastructure sector. The two companies now joining forces is a perfect match, says Managing Director Markus Diederich.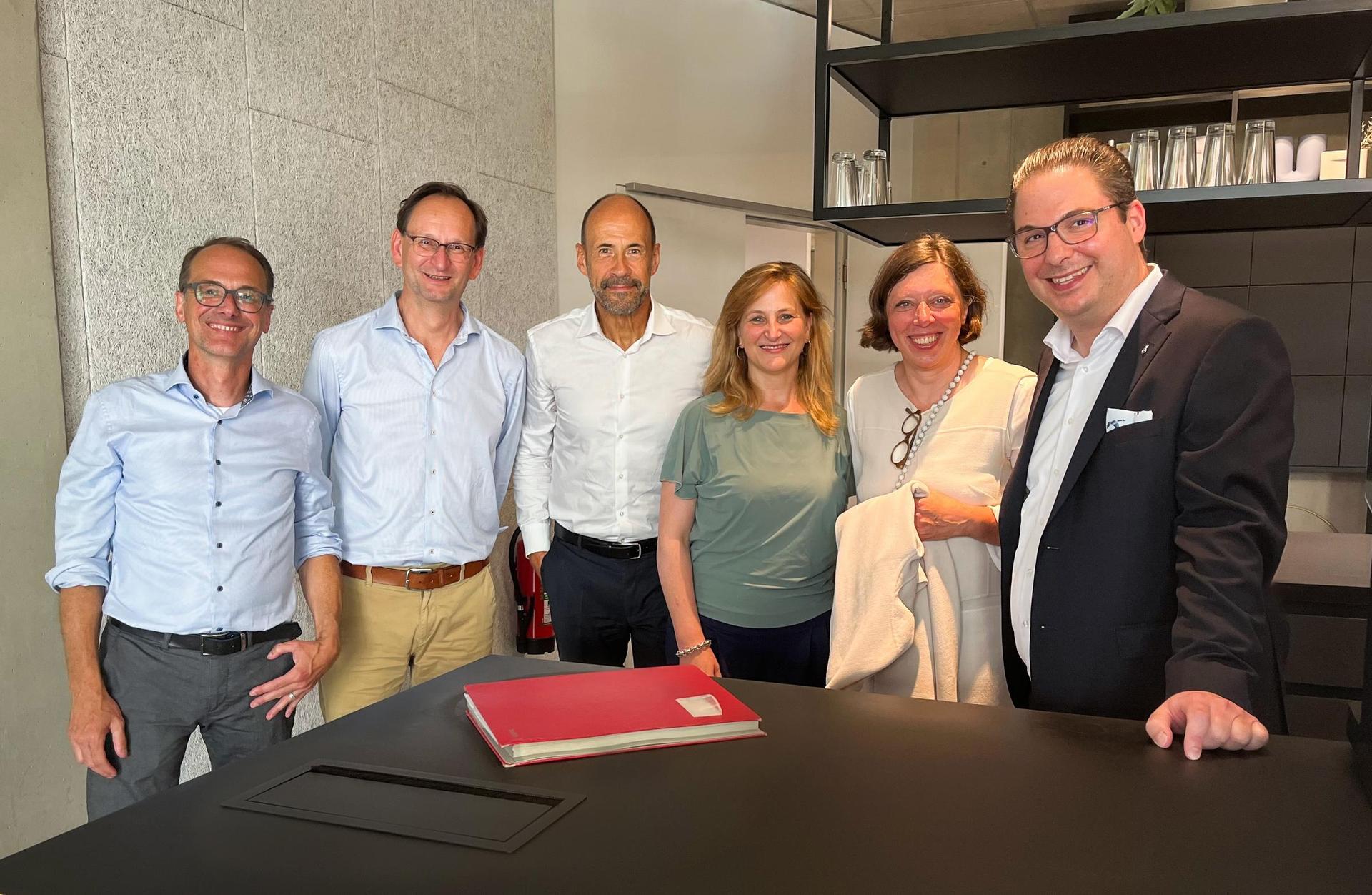 After years of solid organic growth, Ramboll's Management Consulting division now welcomes nearly 50 new colleagues to the team by acquiring Germany-based civity Management Consultants. Serving clients in the DACH region and Northern and Western Europe from offices in Hamburg and Berlin, civity is a specialist management consultancy within all strategic, organisational, and commercial aspects of transportation and infrastructure.
Together, the two companies will become a leading player in the market operating at the nexus of strategic management consulting and deep technical expertise.
A stellar reputation
This is – among other things – why the match between Ramboll and civity is spot-on, according to Markus Diederich, Managing Director of Ramboll´s global management consulting unit:
"civity is such a well-established consultancy with a stellar reputation, top clients and a highly experienced team of specialists on the topics of transport, infrastructure and key sustainability challenges. We are looking forward to joining forces in our work to combine strategic management consulting with deep technical insights in the sectors most in need of sustainable change. We have found a great cultural match with civity, and our combined services fit perfectly. All of this will really benefit our clients going forward."
Increasing the impact
With a hallmark in providing sustainable solutions to major public sector clients, civity is keen to further propel growth, explains, Stefan Weigele, one of civity's founding partners. Joining Ramboll now is the right move, he says:
"We found the time – and the new partner – to be right as we were looking to increase the impact and scale of our business further. Being part of Ramboll allows us to present our domestic clients with an even deeper portfolio and technical expertise and to expand our services especially for international clients. We are also convinced that our employees will value the vast expertise of a company comprising 17.500 colleagues around the world."
Public sector focus
civity Management Consultants was founded in 2010 and has grown ever since. The company works mostly for public sector clients within transport, infrastructure, and mobility, but also for e.g. major automotive companies – as well as for selected energy and water utilities companies and organisations.
With civity now part of Ramboll, the Danish engineering, architecture and management consultancy has completed its third acquisition in Germany this year.
As a result of the most recent deal, Ramboll Management Consulting reaches an FTE count of 750 across Germany, UK, Denmark, Norway, Sweden, Finland, Belgium, and the US.
Want to know more?
Markus Diederich

Managing Director, Management Consulting

Dr. Astrid Könönen

Country Market Director Germany, Ramboll Management Consulting
Ramboll continues to deliver strong organic growth
Despite macroeconomic uncertainty, Ramboll delivers its best organic growth in over a decade, underpinned by high demand for services in renewable energy including offshore wind and Power-to-X solutions, water and climate adaptation, low-carbon buildings and for expertise on developing sustainability strategies. Growth was particularly high in UK, Germany, as well as Denmark and Norway.
Is Europe off track? Passenger rail study reveals an unstable situation
European Union (EU) legislation calls for more competition in the rail market, but some countries have not been as successful in attracting new operators. Our study for Finland's transport ministry reveals three ways to make specific markets more appealing for bidders.