Amy Bunszel , Peter Heymann Andersen
July 26, 2023
Partners in sustainability: Autodesk in conversation with Ramboll
Autodesk's Amy Bunszel, Executive Vice President, Architecture, Engineering and Construction Design Solutions, talks with Ramboll's Peter Heymann Andersen, Chief Operating Officer, about the importance of innovative partnerships in reaching a low-carbon future.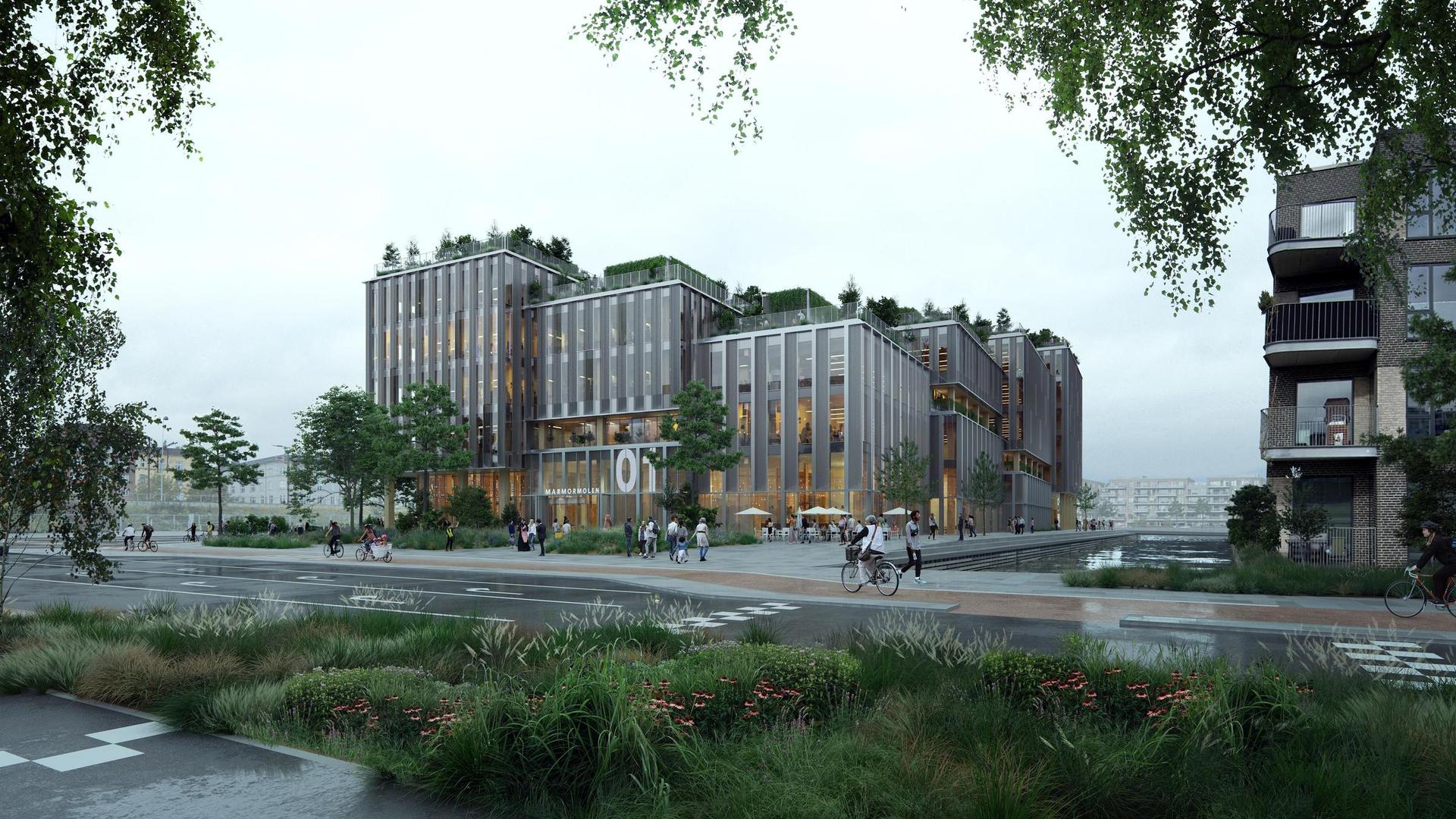 They're using our tools to embed carbon management into a building's DNA. To run energy analysis at every stage of design. To monitor and operate more efficient water systems.
One customer on this journey with us is Ramboll, a global architecture, engineering, and construction firm. I sat down with Peter Heymann Andersen, Chief Operating Officer, to hear how Ramboll is driving more sustainable outcomes with Autodesk by its side.
"Working alongside customers like Ramboll to solve complex challenges is our biggest lever to support positive change. As Ramboll shows us, a sustainability revolution is here."
---
Amy: Peter, thank you for joining me. I love speaking with customers, and I'm hearing more and more that sustainability is a business imperative. Is this true for Ramboll? 
Peter: Absolutely. Making a positive impact and helping our clients achieve their sustainability goals is at the heart of everything we do. We introduced a company-wide strategy as a response to the immediate need to halve greenhouse gas emissions to keep global warming below 1.5 °C. One year in, we are on track to embed sustainability into the core of our project portfolio, focusing on solving some of the world's most pressing challenges–decarbonization, resilience, resource management and circularity, and biodiversity.
Amy: Ramboll recently chose Autodesk to be your "Partner for Sustainable Change." Why Autodesk? 
Peter: To live our strategy, we understand that technology is vital. But we also need partnerships to develop and scale differentiating tech capabilities. With Autodesk solutions, we can improve our design capabilities by applying the latest design technologies to sustainability challenges. In turn, we can help our clients radically reduce their carbon footprint.
Peter: As a global company with diverse business areas and clients, our digital project delivery had varied significantly. This caused gaps in knowledge sharing. Our teams weren't aligned on common processes, which impacted our efficiency in delivery–and ultimately, the way we collaborated with each other.
With a goal to fast-track our digital transformation, we established an initiative with Autodesk to transform our ways of working. We adopted a data-centric mindset and a globally streamlined, yet configurable, environment where repetitive tasks can be automated. The result is we've become cloud-based, with no need to download. Everyone works with the same data, mitigating mistakes and rework while optimizing performance and speed. This digital-first approach helps us deliver the best experience and project to our clients. It also gives our employees new pathways to grow their careers.
In the UK, we are supporting work on HS2 alongside several design and contracting partners. HS2 is a high-speed railway that will form the backbone of Britain's transport network. It is currently Europe's largest infrastructure project. The complexity of stakeholders means we need to provide data outputs that fit all parties' needs. We do this by leveraging Autodesk's out-of-the-box software, like Civil 3D, alongside some toolkits, to create the right solution. The flexibility of Autodesk solutions means that our development teams can add our own complementary solutions to ensure the most valuable output.
And in Stockholm, Sweden, we have also played a central role in a waste collection plant. The new plant's purpose is to increase biogas and achieve the national food waste collection target. First, the plant automatically sorts waste and converts it to biogas. Combustible waste goes on to the adjacent Stockholm Exergis facility to provide heating energy, while plastic and metal are recycled at other locations. Our involvement in design included the feasibility study, system documentation, detailed design, and client support. The team used Revit throughout the project, particularly for 3D reinforcement and schedules, and Dynamo for automation.
Amy: What is Ramboll hoping to accomplish in the next five years with Autodesk? 
Peter: We hope to develop solutions that leverage the latest technology to unlock new value for the clients of both companies through transforming project delivery, business development and business model innovation. By combining engineering expertise and advanced technology capabilities, we aim to elevate sustainability impacts on development projects all over the world.
Amy: Working alongside customers like Ramboll to solve complex challenges is our biggest lever to support positive change. As Ramboll shows us, a sustainability revolution is here. Together, we know a better world—designed and made for all—is possible.
Want to know more?
Deborah Spillane

MarComm Lead