Jens-Peter Saul, CEO, Ramboll Group
March 9, 2023
Ramboll continues to deliver strong organic growth
Despite macroeconomic uncertainty, Ramboll delivers its best organic growth in over a decade, underpinned by high demand for services in renewable energy including offshore wind and Power-to-X solutions, water and climate adaptation, low-carbon buildings and for expertise on developing sustainability strategies. Growth was particularly high in UK, Germany, as well as Denmark and Norway.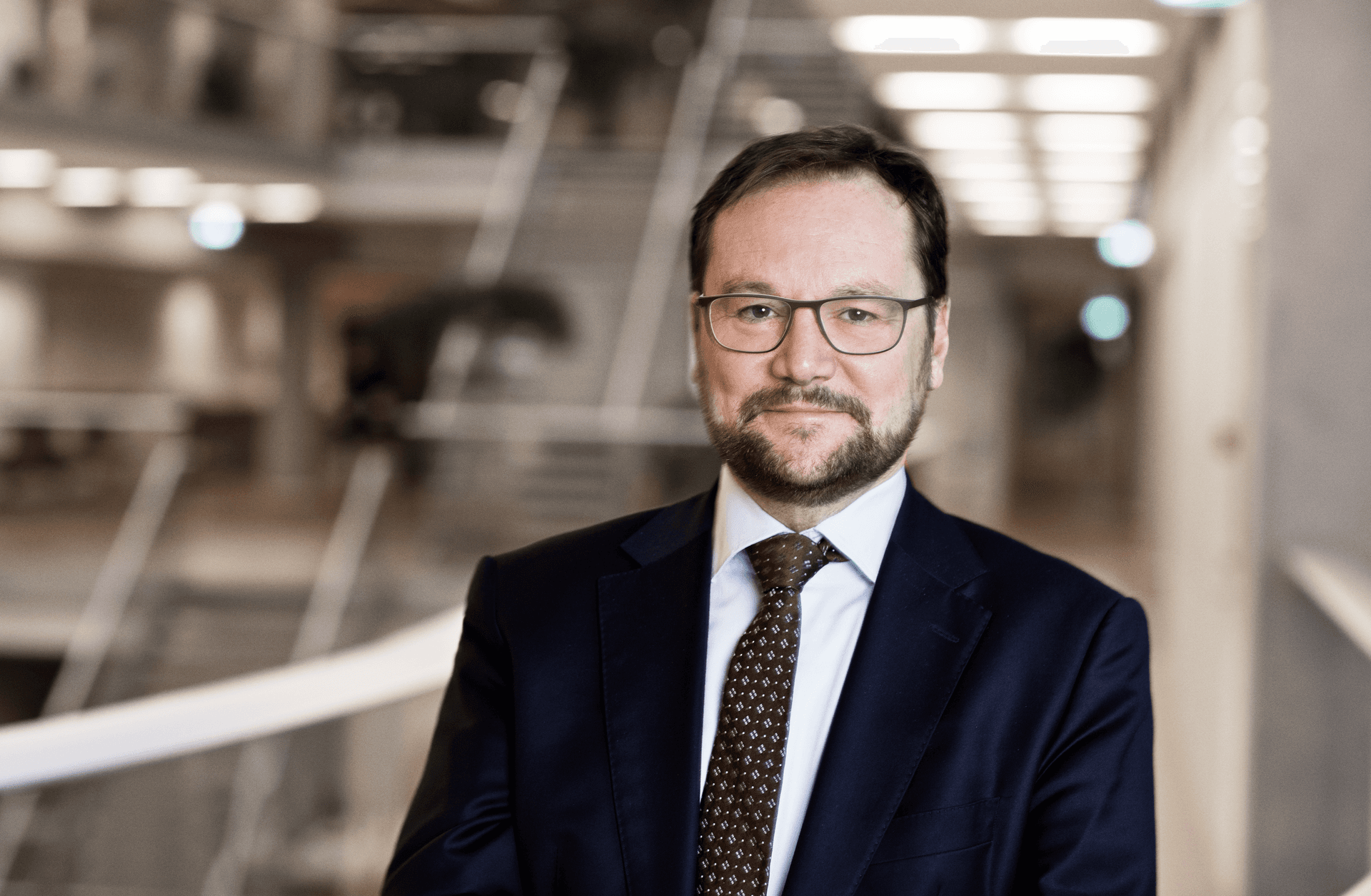 One year into Ramboll's new strategy that goes 'all in' on sustainability, the global architecture, engineering and consultancy company delivered its best organic growth in 14 years.
Gross revenue increased by 12.6% to DKK 16.0 billion
Organic growth was 9.9%
Operating profit before amortisation of goodwill, brand, and customer contracts (EBITA) increased by 10% to DKK 937 million, giving an EBITA margin of 5.9%, which is slightly lower than last year (6.0%)
Ramboll's order book is larger than ever, amounting to DKK 7.9 billion – an increase of 8.8% compared to the end of 2021
Group CEO Jens-Peter Saul says: "I am pleased with our performance in 2022, particularly our strong growth which landed well above expectations after a record result in 2021. Despite headwinds in the world economy, we have managed to deliver double-digit gross revenue growth and the strongest organic growth in 14 years. This growth is driven by a high demand for sustainable solutions and the dedication of our fantastic employees. We also achieved our highest profit ever, although our margin was slightly lower than last year."
Double-digit growth in key markets driven by demand for sustainable solutions
Growth was particularly strong in the business units for Energy, Water, Buildings and Management Consulting which all achieved double-digit organic growth. The UK and Germany delivered an outstanding performance with more than 20% organic growth, with Denmark and Norway also contributing significantly to the Group's growth.
"Across our geographies the strong desire for sustainable solutions by our clients, who are motivated to decarbonise value chains and deliver on global goals for climate and nature, is a strong growth driver for Ramboll. We see particularly high demand in the market for our services within renewable energy including offshore wind and Power-to-X solutions, water, climate adaptation, low-carbon buildings, and for helping establish sustainability strategies for clients," Jens-Peter Saul says and continues:
"This decade will be decisive for the world to limit the rise in global temperatures and to take the necessary steps towards net-zero. I am pleased to see that sense of urgency in the form of a high demand for green and sustainable solutions all over the world, as well as major economies taking significant climate action. Right now, the US is investing billions in its green industry. Recently the EU unveiled plans for its own Green Deal that will enhance the competitiveness of Europe's net-zero industry and support the fast transition to climate neutrality. So even though high energy prices, stretched supply chains, and the tragic war in Ukraine continue to strain the world economy, we also have reason to be positive about the collective effort we see to address the most pressing issue of our time: halving global emissions by 2030 to avoid catastrophic climate change."
"With decades of expertise in sustainability across sectors and markets Ramboll is deeply committed to deliver on that goal, which is also the biggest growth opportunity in Ramboll's history. Our 17,500 employees are our most powerful engine for driving the sustainable change we want to see. Therefore, we are supporting all our employees with improving even further their knowledge about sustainability through a global sustainability learning initiative launched last year which is available to all employees globally. A special focus is on building specialist competence centres with deep knowledge where we develop the global thought leaders who can really take this important agenda forward. In addition, we are looking to acquire relevant companies to enhance our strategic growth platform particularly in the US and Germany," Jens-Peter Saul says.
Looking to 2023, Ramboll expects continued strong growth and profit above 2022 level.
New strategic projects across the world in 2022
In 2022, Ramboll won large projects across diverse sec­tors, demonstrating Ramboll's ability to deliver positive impact to clients that cuts across decarbonisation, circularity, climate resilience, and biodiversity.
The Nordics' biggest plastic sorting plant in Denmark – In Denmark, the Norwegian energy company Quantafuel has chosen Ramboll as Owner's Engineer for a first-of-its-kind plastic sorting plant. Once completed at the end of 2023, the plastic waste sorting facility will have the capacity to sort more than 160,000 tonnes of plastic waste into clean fractions for resale and processing by both mechanical and chemical recycling industries. Just 9% plastic waste is recycled globally, according to the OECD, making the management of waste an urgent priority both in developed and emerging economies.
Reshaping central Stockholm – In Sweden, Ramboll is part of an integrated team selected to plan the area around Stockholm Central Station. The area, dubbed Central City, will consist of six new mixed-use residential, retail and office blocks, and include an extension and refurbishment of the original Central Station from 1871. Special attention has been given to sustainability throughout the design of the project which will bring several modes of transport together in a single integrated transport hub. The new city district, largely built over the existing tracks, will reconnect the surrounding streets to create an active and safe public space, stitching together the east and west sides of the city.
Opening of the National Museum in Oslo, Norway – After nearly ten years in the making, Oslo's National Museum opened in June 2022. Ramboll has been involved as multidisciplinary consultant since the beginning and has played a key role in making this world-class museum a reality. With its 14,000 square metres of exhibition space, the museum will house around 5,000 objects, making it the largest in the Nordic region. The architecturally distinct building is a pilot project in Norway's FutureBuilt programme and is designed to reduce greenhouse gas emissions by at least 50% compared to current building standards.
Sustainable transportation for Germany – In Germany, Ramboll and its project partners have been commissioned by Deutsche Bahn Netz AG to plan the upgrade of railway lines in northern Germany to accommodate an increase in train traffic. The entire line from Hamburg to Puttgarden will be partially upgraded to two tracks and electrified which will include renewing and replacing several bridges and tunnels along the line. It is an important sub-project and enabler of the Fehmarn Belt Crossing between Denmark and Germany as well as an important piece of the puzzle to decarbonise transport in Germany.
Living breakwaters to increase coastal resilience – In the US, Ramboll is leading construction management on the Living Breakwaters Project, an innovative coastal green infrastructure project preparing the coastline along the South Shore of Staten Island, New York, for future climate changes by recreating oyster habitats with breakwaters. The oysters serve as a water filter and improve water quality while also helping to reduce the risk of flooding by holding the breakwaters themselves in place and thereby reducing coastal erosion. Ramboll's responsibilities include supervising and overseeing the planning, coordination, and implementation of the project.
Realising UK's net-zero carbon vision for workspaces – In the UK, Ramboll is providing sustainability, structural and services design for the Ev0 building in Manchester which is set to become the UK's lowest carbon new build office development. At the heart of Ev0 is a timber frame that stores carbon from the atmosphere, employing a process called sequestration to help the finished building secure net zero carbon in construction and operations. Designed in accordance with the UK Green Building Council framework, Ev0 is expected to be one of the most operationally efficient office buildings in the UK, culminating in running costs 58% cheaper than a traditional new build. 94% of Ev0's energy demand will be generated on site. Upfront embodied carbon has been reduced to circa 500 kg CO2e/m2 through use of low carbon concrete and a timber frame. Extensive use of timber in the building structure helps store approximately 4,000 tons CO2e.
Transforming an old industrial area into a sustainable circular district – In Finland, together with the city of Espoo Ramboll is transforming an old industrial and logistics area into a sustainable circular district oriented towards walking and cycling for at least 14,000 residents. The aim of the Kera community is to halve its carbon dioxide emissions compared to ordinary city districts. Ramboll has contributed to Kera's development over many years and in 2022 were selected for the construction planning of street areas and municipal engineering for the district, including four railway lines and three pedestrian bridges. The designs support connections between Kera's new day-care centres and schools, sports, and recreation services, as well as both new and reused buildings for housing.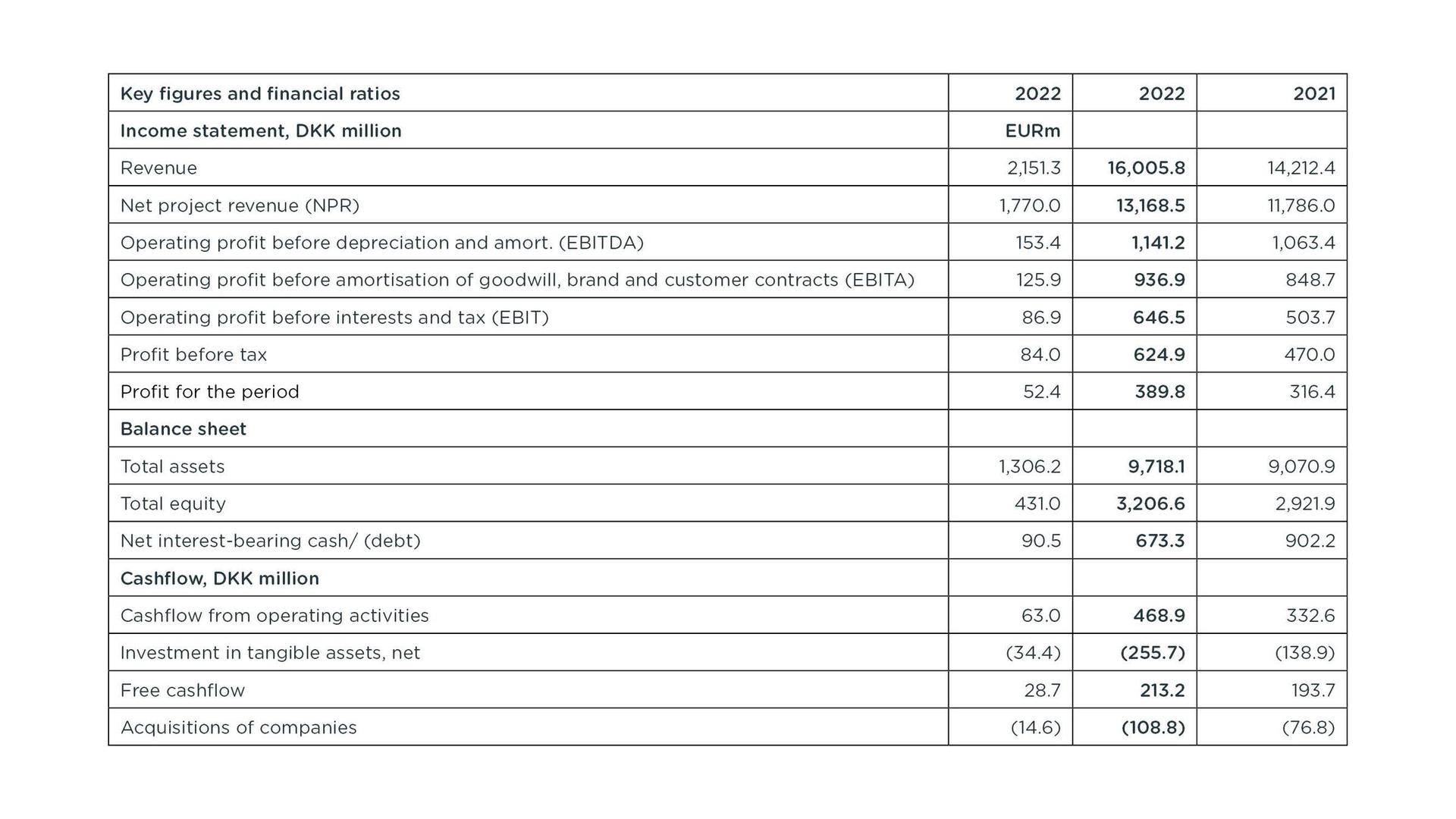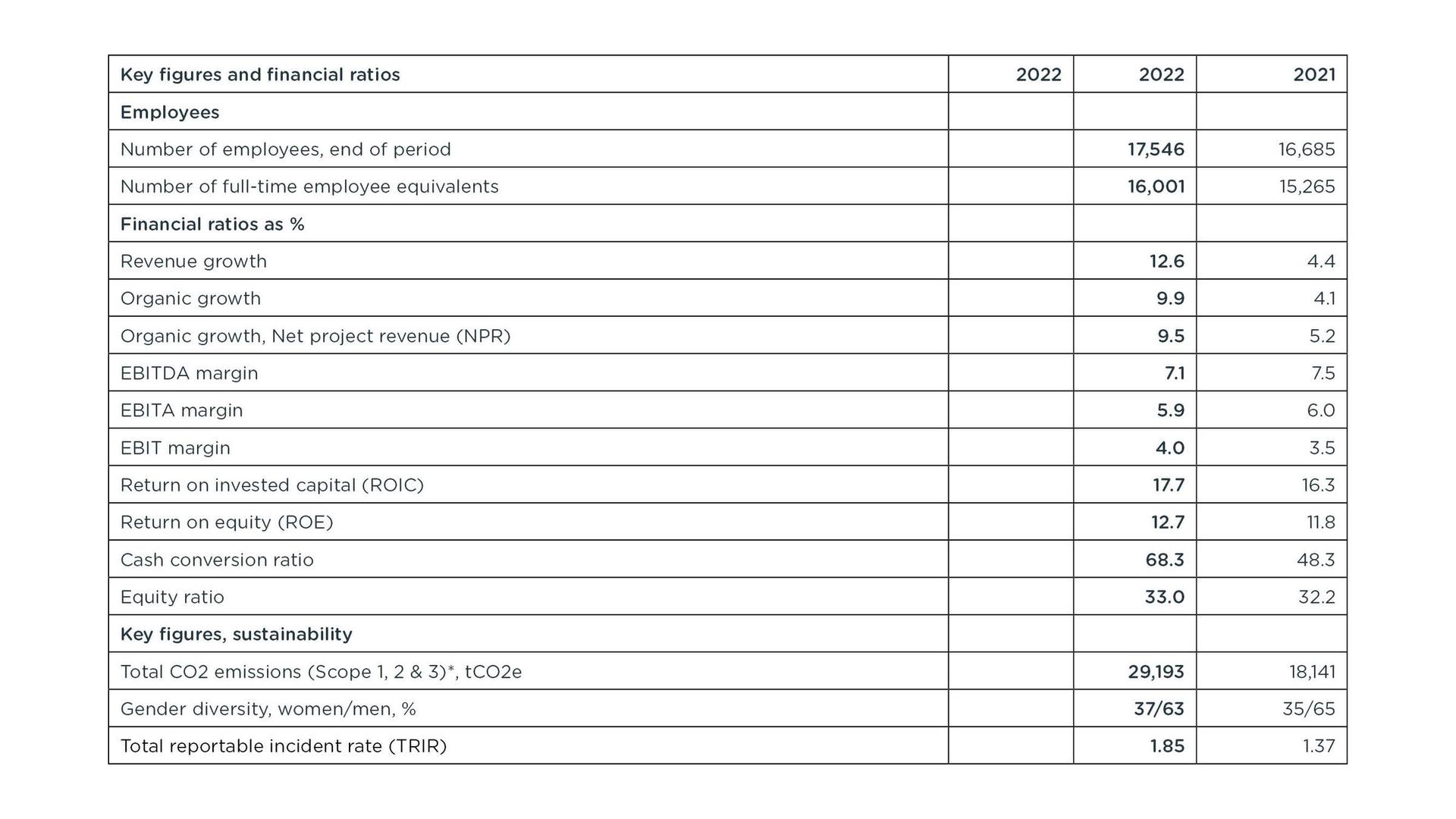 Want to know more?
Jens-Peter Saul

Group CEO

+45 51 61 10 00

Marianne Sørensen

Group Chief Financial Officer

+45 5161 1000