Power-to-X and green hydrogen
Power-to-X and green hydrogen will play a vital role in decarbonising the energy sector and building a sustainable future.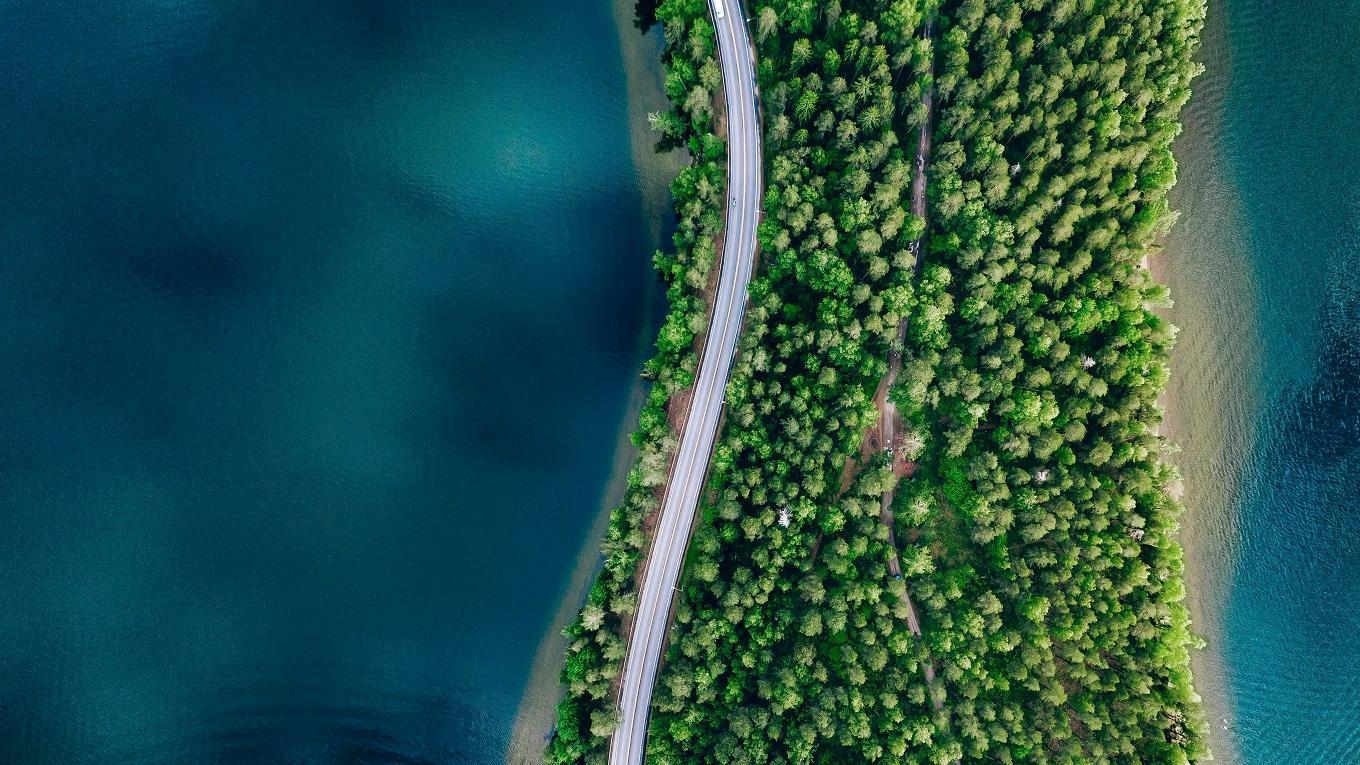 Explore the opportunities with confidence
The main question for Power-to-X and green hydrogen is not whether they reach scale, but when. We help you investigate opportunities from inception to implementation. With our extensive energy transition experience, an ambitious multidisciplinary mindset, and a proven track record, you will get insights and perspectives to pursue your options confidently.
Green hydrogen and electrofuels are needed in the energy sector, in transportation, in agriculture and in industry.
Watch the video and learn more from three of our experts.
Green hydrogen at a glance
: 24%

Green hydrogen will meet 24% of global energy demand in 2050, according to the EU Commission.

: 2030

Green hydrogen will be competitive with fossil-based hydrogen in regions with cheap renewables, according to the EU Commission.

: 160 GW

160 GW of electrolyser capacity must be installed on average each year through 2050 to meet the 1.5°C goal, according to the International Renewable Energy Agency.
The rise of offshore hydrogen production at scale
The stage is set for producing green hydrogen from offshore wind and desalinated seawater. Building on existing and proven technology, offshore wind farms have the potential to become future production hubs for green hydrogen production at scale to meet increasing demand.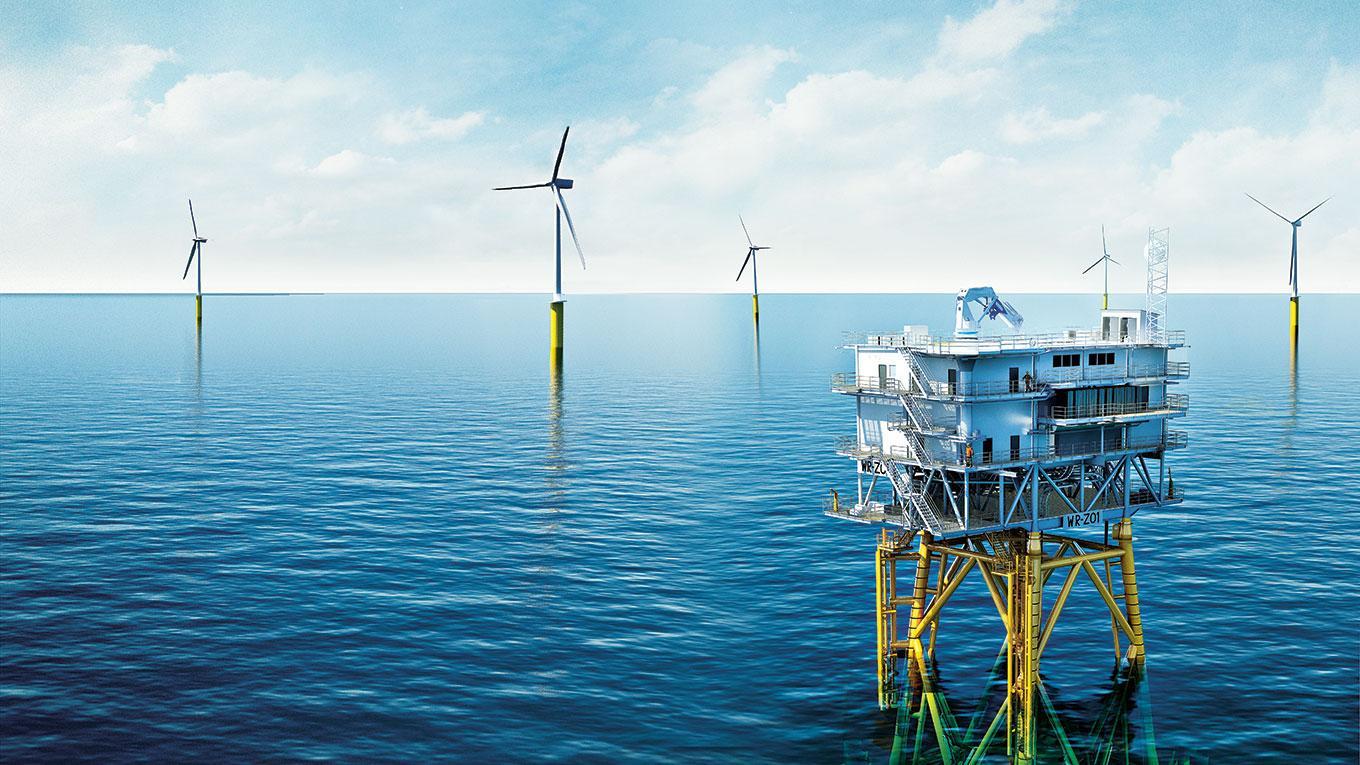 Explore with confidence
Net zero transportation: More than one solution

For many countries and economies, transport is now one or the largest sources of greenhouse gas emissions. So how do we reach carbon-neutral transport systems, without sacrificing the mobility that makes economies and people thrive? Power-to-X is part of the solution – on the ground, in the air, and at sea.

Launching your green hydrogen project

When you deal with emerging technologies and markets, the early-stage considerations are even more crucial to get the project off the ground without unforeseen risks and delays. Eva Ravn Nielsen introduces key considerations for project owners and developers, when working with green hydrogen and Power-to-X projects.

Prospects for global Power-to-X markets

Power-to-X and green hydrogen can be key drivers to accelerate the green energy transition and reaching a low-carbon economy. Ramboll has analysed the market potential and offers considerations on taking the emerging technologies from potential to profit.
Going from 'Power' to 'X'
The main question for Power-to-X and hydrogen is not whether they reach scale, but when.
In this guide, you get insights on four tracks in the early project phases that are key to get hydrogen and Power-to-X projects off the ground: Funding, contract strategy, permitting and site selection.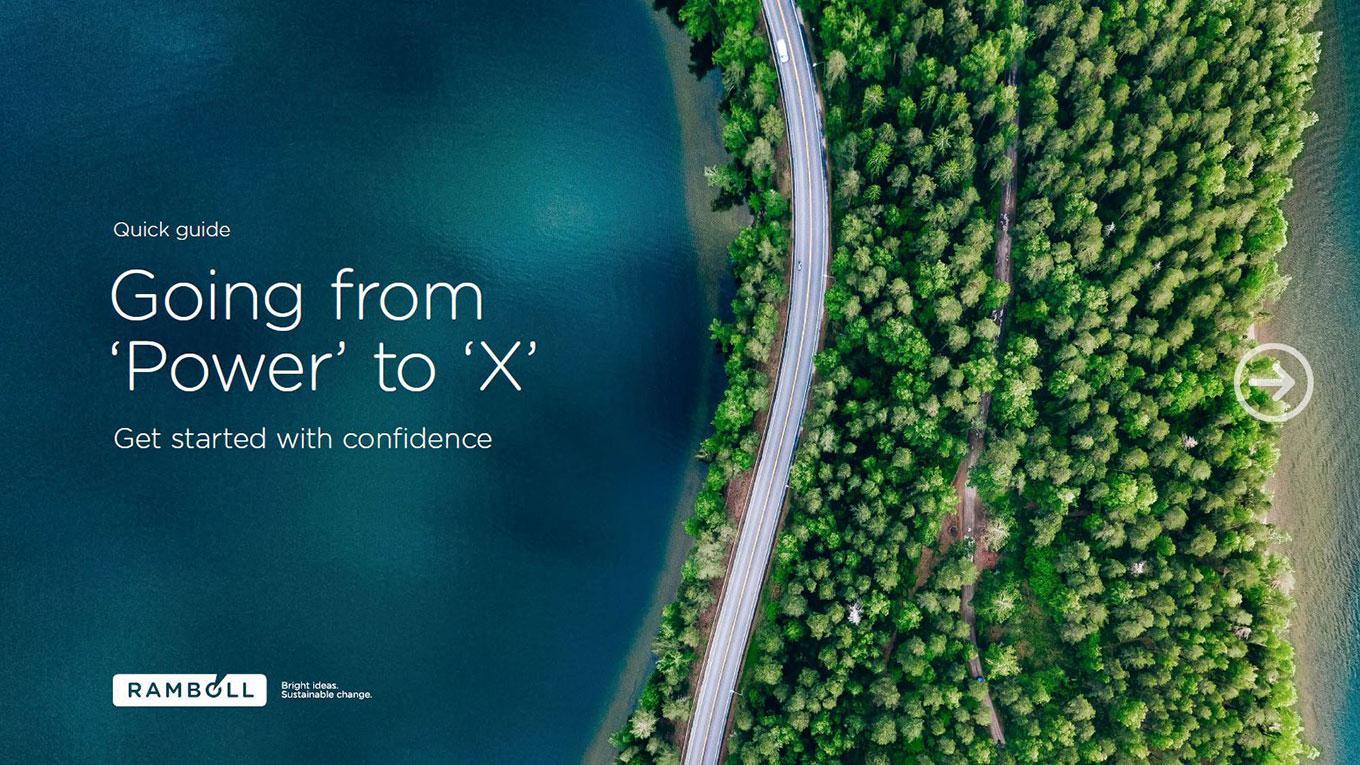 "Our ambition is to help you make Power-to-X a sustainable solution - not only environmentally but also financially and socially."
---
Power-to-X and hydrogen explained
Power-to-X: paving the way for a greener future

Power-to-X (also known as PtX or P2X) is a collective term for conversion technologies that turn electricity into carbon-neutral synthetic fuels, such as hydrogen, synthetic natural gas, liquid fuels, or chemicals. These can be used in sectors that are hard to decarbonise or, unlike electric power, be stored for later use.

Is hydrogen colourless or colourful?

Hydrogen is a colourless and invisible gas. However, although there is no universal naming convention for H2, we use a vivid colour spectrum for differentiating types of hydrogen when referring to the production methods and origins. Let's have a look at the hydrogen rainbow and the significance behind the various colours.
Meet the experts
Anders Nimgaard Schultz

Director, Power-to-X & Gas Infrastructure

Eva Ravn Nielsen

Chief Advisor, Hydrogen & Power-to-X
Curious to know more?
Get updates, insights, and perspectives on Power-to-X and green hydrogen from Ramboll's experts.