Ylva Frithiofson Åsa Jäverdal
April 24, 2022
Stockholm Central: A tale of urban transformation
Railways move millions, but railyards can be barrier between people and places. An urban redevelopment project in and around the historic Stockholm Central Station aims to solve the dilemma. Here are the highlights.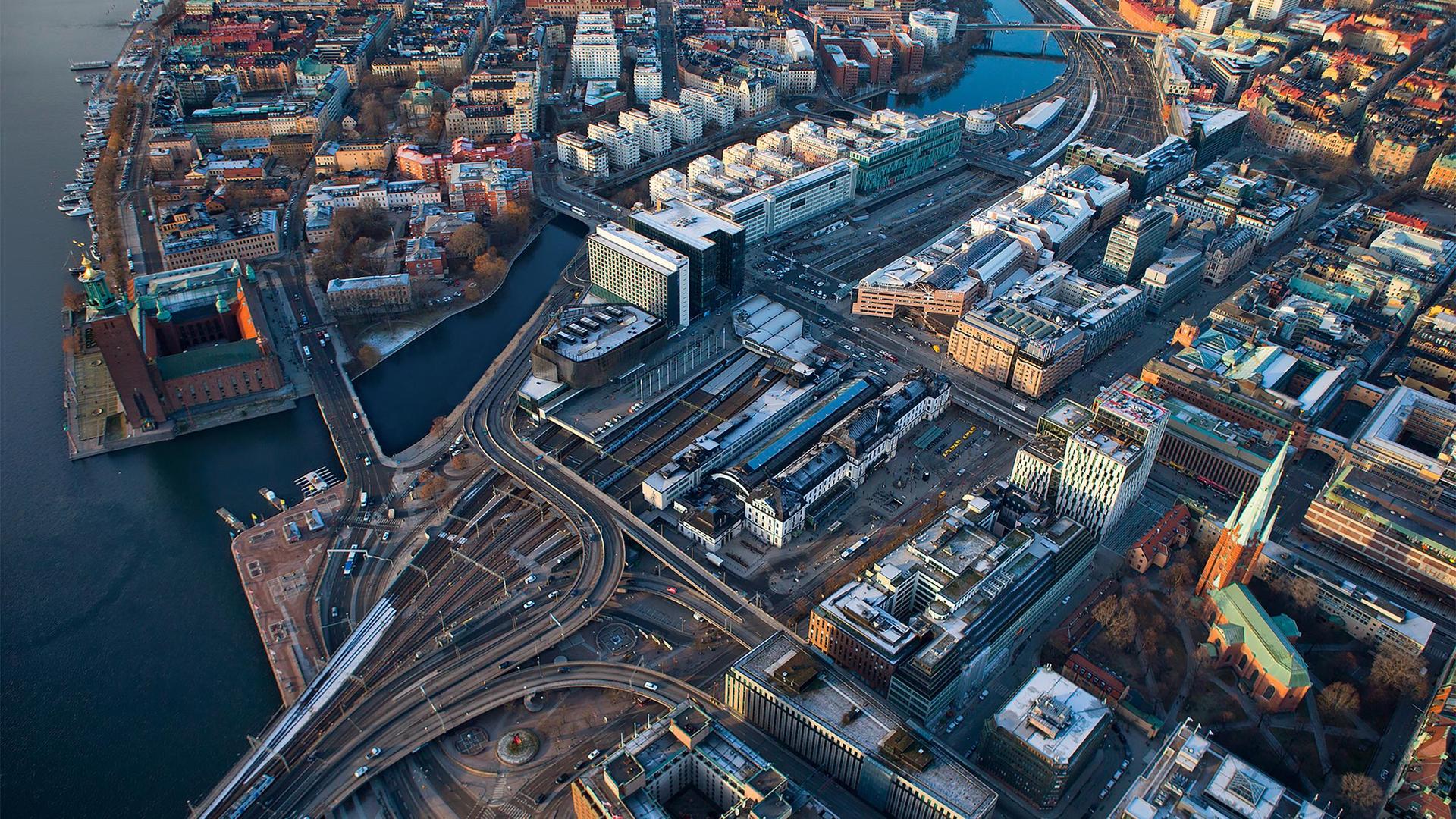 Stockholm Central Station, Sweden's largest transportation hub, opened in the heart of the Swedish capital in 1871. Today it faces a makeover to keep pace with forecasted increases in rail travel, to improve intermodal connections, and to create an entirely new, vibrant multifunctional urban space.
The makeover is part of a wider urban and regional mobility strategy that could significantly help progress sustainability goals. But doing so requires a shift in thinking about what a transport hub 'is' to what it 'does.'
Why we're giving Sweden's most visited place a makeover
:

50% Increase in train traffic

expected over the next 20 years (Swedish Transport Administration) adding to the 230,000+ people who use Stockholm Central every day.

Learn more

:

More public life

Stockholm aims create a sustainable, safe, and pleasant place for people to live, meet, enjoy, and travel through, making the area more attractive for people and businesses.

Learn more

:

Sustainable growth and jobs

This project can support 10,000 new jobs in the neighbourhood and up to 50,000 new jobs in the region. It also helps Sweden to achieve net Zero emissions by 2045.

Learn more
1. Low-carbon hub for low-carbon mobility
As the greenest form of high-volume transport, railways are essential for low-carbon lifestyles and economies. Railways produce fewer emissions, reduce road congestion,and can carry more customers and freight while using less energy than most other modes of transport. But Central City itself aims to be a low-carbon transportation hub too.
Ramboll is part of the climate and energy team tasked with using data-driven, science-based targets to ensure the project has the smallest possible carbon footprint from a lifecycle perspective. This includes applying a climate-oriented perspective to each element of development—including measuring the degree of utilisation of the created premises, reusing old buildings and recycled materials, and using new materials with a low climate footprint.
A key focus for Ramboll in the project is reducing embodied carbon, including for the project's proposed deck, which covers the rails and most of the 35,000 square meter project site.
To reduce carbon impact, the deck will use a hybrid steel-timber superstructure for the commercial buildings, with timber floor panels replacing higher-carbon systems like steel and concrete. Conscious of the larger sustainable economic ecosystem, the team switched some design elements in their plans from traditional concrete to steel from Sweden's fossil-free steel mills for further carbon reductions.
2. From a barrier to a bridge for residents
The old central station was a barrier which divided the neighbourhoods around the station and made it more difficult for pedestrians to go from A to B. By establishing decks over the train tracks, the new stations will instead tie the city better together, without impacting the historic skyline.
As the project will be built over many years and phases, it will link with otherinfrastructure projects designed to improve mobility and liveability. These include links with Stockholm's subway and bus lines, air travel connections, and regional trains, as well as infrastructure for pedestrians and bicyclists.
3. Manage the value of natural capital
The project is scheduled for planning consultations in 2023.
To contact the editor of this article, email: Mercedes Beaudoin, Senior Copywriter - Ramboll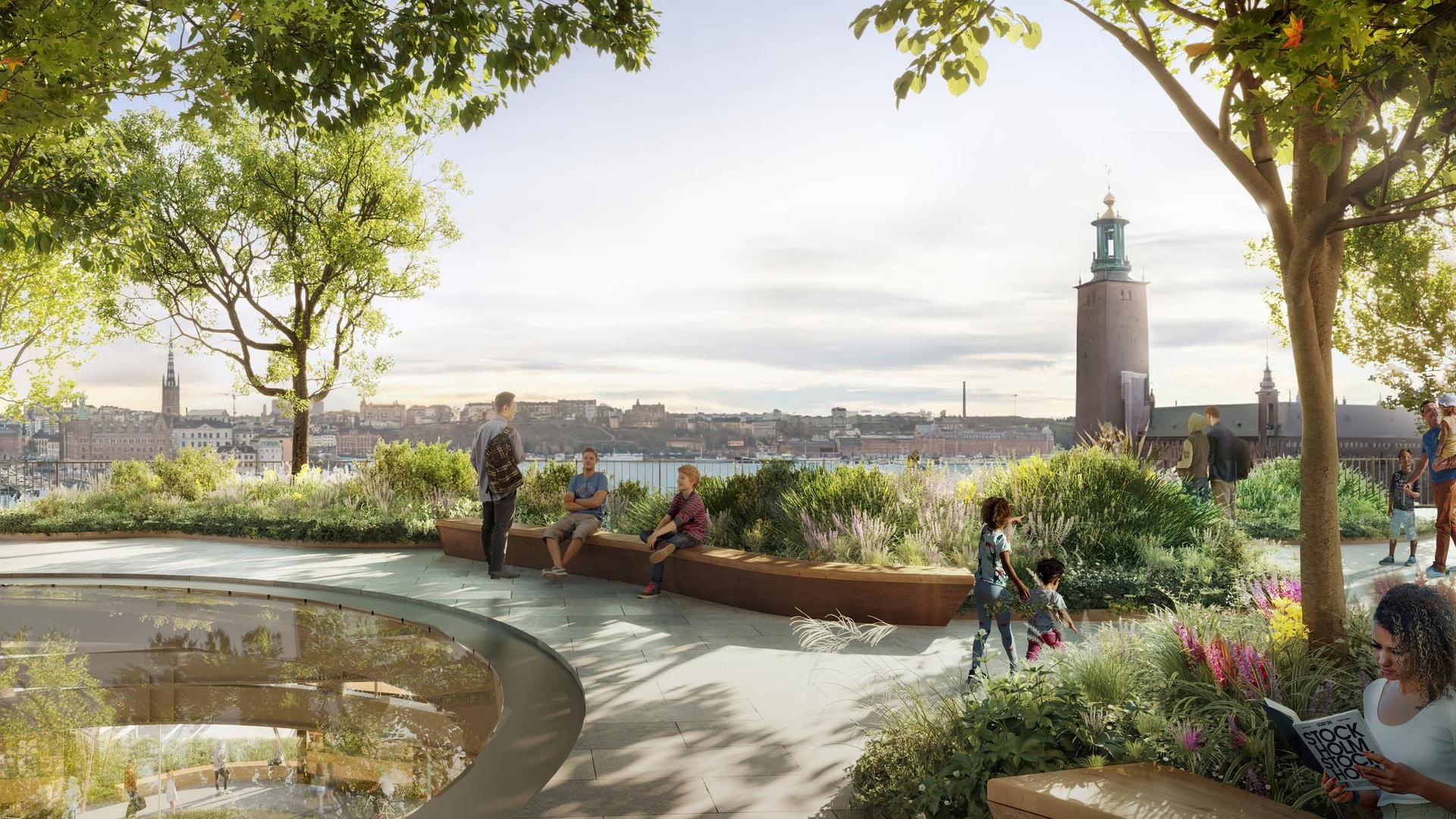 Want to know more?
Tina Kramer Kristensen

Global Spearhead Director, Energy Systems
Minimum Safeguards – one step closer to clarity
Last week, the Platform on Sustainable Finance launched its final report on the EU Taxonomy Minimum Safeguards. This article helps you understand some of the most important guidance in the report.
Why behavioural insights is the new best friend of circular economy
Consumer adaptation is a make-it-or-break-it for circular business models. Touching millions of individuals is key to have them reuse, repair, return and recommend. In this article, our experts explain why circular economy goes together with behavioural insights.