Franziska Link, Robin Schlenga
November 27, 2023
Overcoming uncertainty and unlocking new business opportunities with AI
AI technologies like ChatGPT are expected to radically change the way we work. But what does it mean for your business, and how can you make the most of this transformative technology? This article helps you understand the potential of artificial intelligence and provides practical guidance on how to navigate and where to start.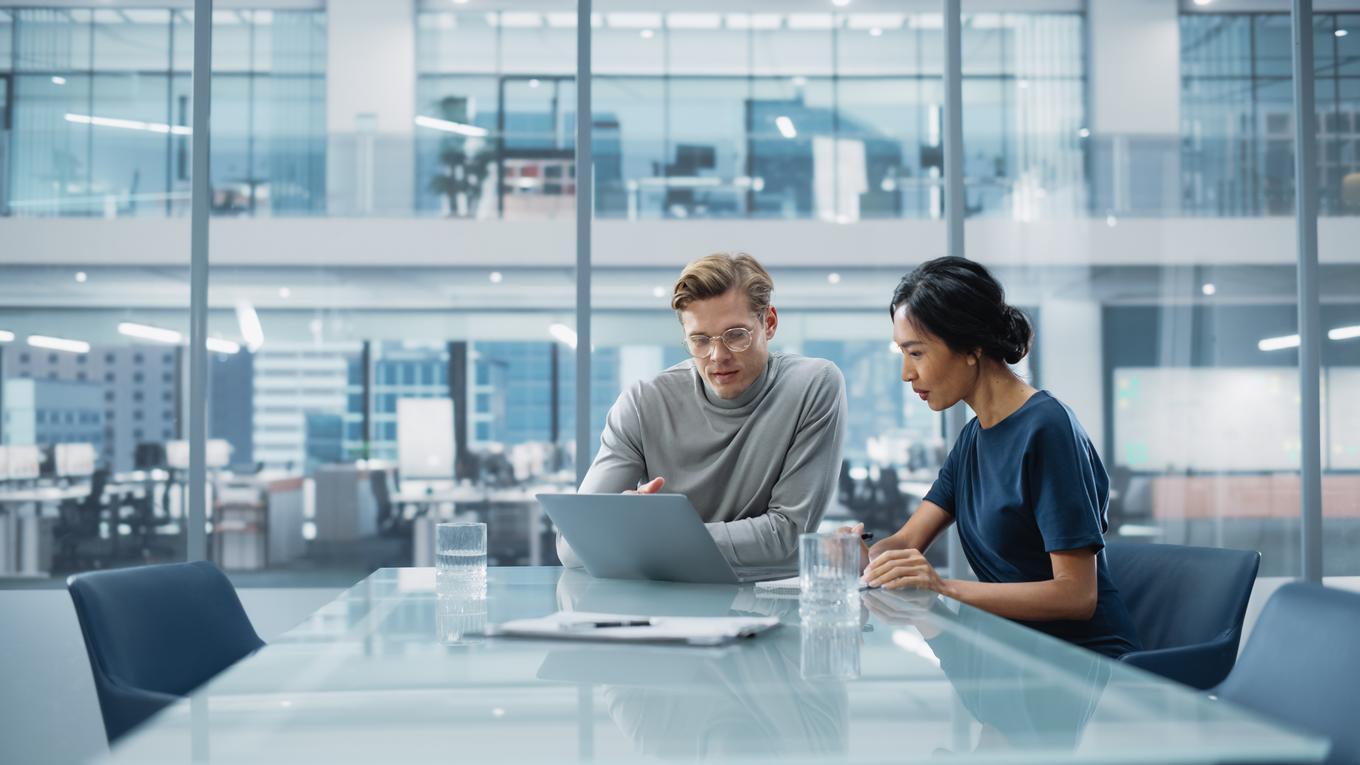 Last year, the world was taken by storm when the public could interact with artificial intelligence in a humanlike conversation following the launch of ChatGPT.
This has naturally created a buzz in the business environment and initiated discussions in organisations about how to leverage the technology to potentially disrupt their business models, achieve higher productivity, reduce costs, or develop new ways of creating value.
Companies that react quickly to the changing commercial landscape and learn how to harness the power of AI can generate significant benefits for their business.
While many companies have discussed the potential gains of using AI in their daily work, only a few companies have taken real action. In this article, we help you focus your efforts and offer advice on what steps to take so that your organisation can move beyond the hype and start working with AI.
AI disrupts key business areas
We have identified three areas that need immediate attention from most organisations:
Many clients and customers will undergo a phase of irritation and insecurity and will therefore require guidance in this area. They will most likely be polarized into groups that are enthusiastic and groups that are resistant towards the new ways of working with AI.
Make sure to understand the implications for all your different clients by staying in close contact and developing some early-stage project ideas that will strengthen your relationships.
Companies face a revolution in their ways of working due to AI and will have to find out how to react and leverage this development. It is pivotal for companies to understand the impact of AI on knowledge management, productivity, and text production, as these are some of the areas that could look markedly different in the near future.
It is crucial to build a broad understanding of AI risks to be able to mitigate them. This applies to both the AI developers and the AI users. Accountability frameworks, regular assessments and ethical guidelines must be in place and should be in accordance with regulation in the field like the upcoming EU AI Act.
The benefits of implementing AI
Many internal processes – from document analysis to knowledge management – will benefit from the use of AI tools. This will lead to potentially large boosts in productivity and companies should find ways to turn this into real business value.
Companies that are early-adopters of AI will likely experience a lift to their employer brand as they will be perceived as first movers and an innovative place to work. This will attract younger talent in particular. A potential reduction in mundane tasks might also lead to a more interesting workday, which could help retain existing employees.
Adding AI-powered products into business models and service offerings has already proven fruitful in many industries, and this can be multiplied by the new opportunities that generative AI can offer. Companies that have already mastered the technological, legal, and cultural barriers on their data journey will have an immense advantage in time to market for AI-powered products and services. Many organisations have started, but most have not progressed very far on this journey.
Prepare your organisation for AI
To prepare your organisation for working with AI, there are three main business areas that should be considered:
It is important to adopt an innovation friendly but safe policy for the use of generative AI tools, which should be accompanied by a study on the legal implications in relation to potential use case scenarios. Legal and IT departments will have to work together to create fitting policies.
In most organisations, uncoordinated initiatives around ChatGPT and other generative AI tools have already started. But to put some structure around the use, there is a need to establish proper knowledge sharing, allowing members of the organisation to learn from each other's experiences. Also vital, is a clear process around identifying, evaluating, and incubating new ideas and feeding them into an innovation pipeline.
3. Processes & transformation
With AI tools starting to be at the disposal of most employees, it is necessary to test potential productivity increases and rethink business models. Having a strong IT change initiative around the introduction of tools like Microsoft's Co-pilot will likely help the workforce reach a high level of expertise quickly.
We recognise that much confusion and uncertainty still exist, but we find that the best approach is to get your hands dirty and learn as you go.
---
The actions you can take right now
As an initial action, you should set up a dedicated task force to better understand the technology and determine the specific potential impacts on your business. This is important to swiftly remove roadblocks in your organisation – legal questions, IT setup and governance need to be solved while raising awareness on accountability and transparency issues. Following established innovation best practices to direct learning and extract insights, you should spark curiosity around AI.
Lastly, you must assess your organisation's readiness and define your ambition around AI at the earliest possible stage. Your technical data management and your people skills and mindset need to be up to the task of implementing AI. Defining a realistic but ambitious mid-term goal for your AI efforts will help avoid long-term moon-shots based on a technology that is constantly evolving.This technology, more than anything, takes a structured organisational learning approach with sandboxes for trial and error.
How Ramboll can help you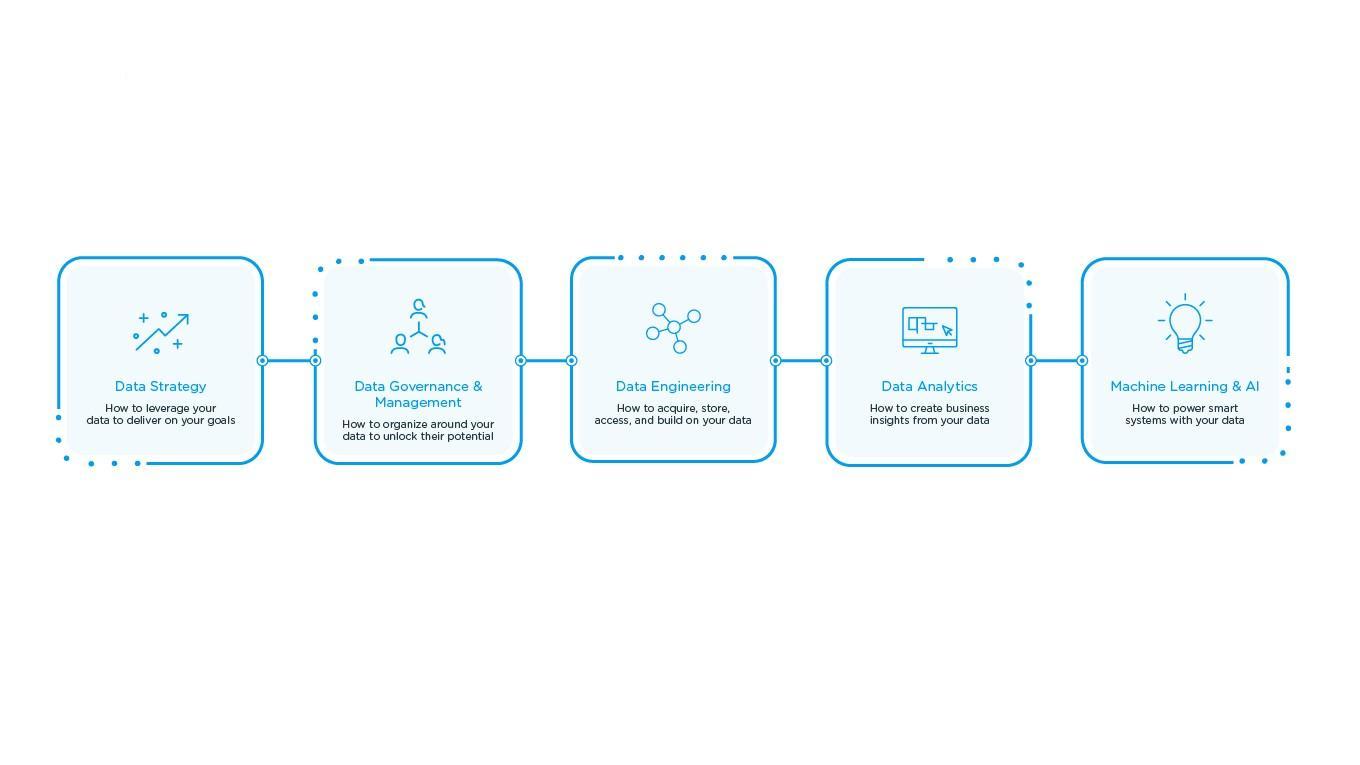 Want to know more?
Robin Schlenga

Head of Centre of Excellence Data Science & AI

+49 1525 3210484

Franziska Link

Lead Data Consultant

+49 172 9615014