Grace Cook
July 11, 2022
Mounting pressure and a bettering business case drive the circular economy transition
Across the globe, an increasing number of companies embrace circularity. But in few places is the need for change more apparent than in the US. Our expert, Grace Cook, applies a US-lens to zoom in on the business case behind circularity.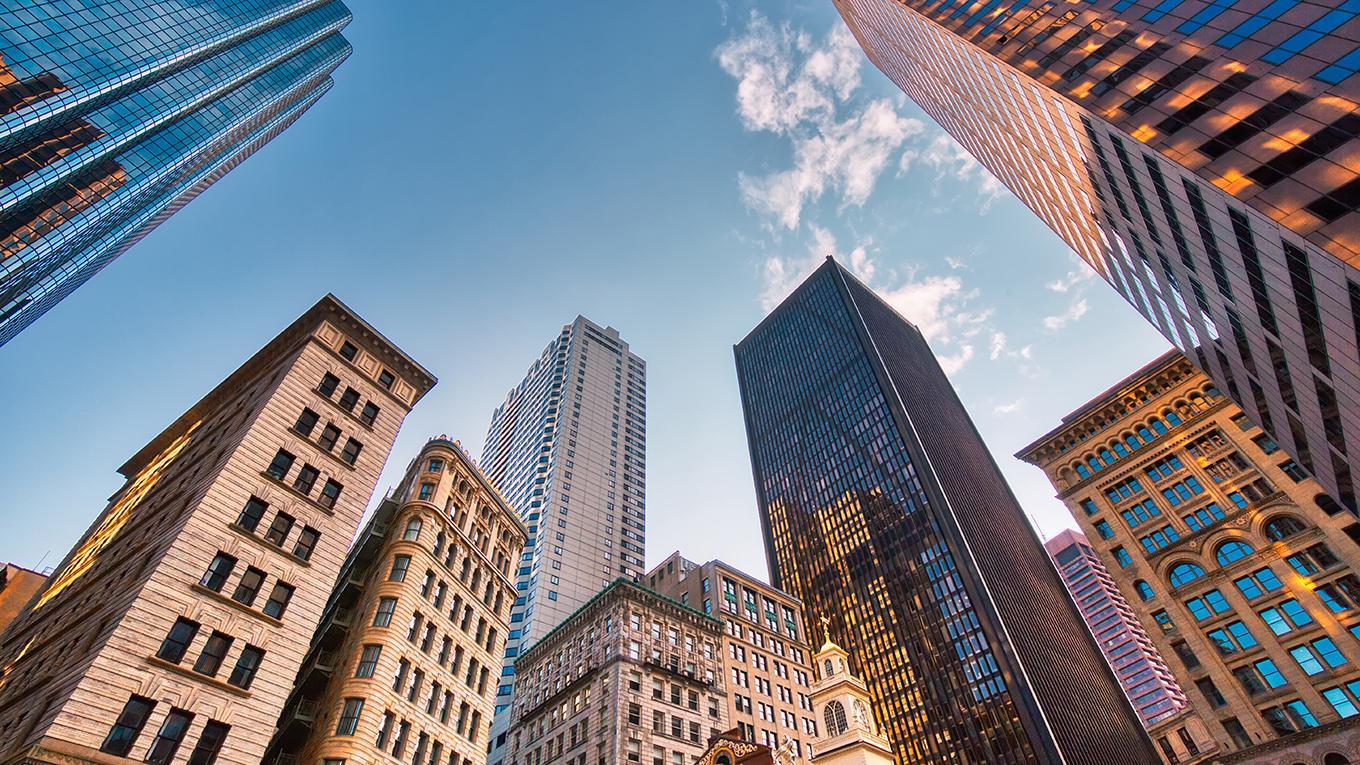 In the US, the economy is facing the same resource scarcity as other nations, but the consumption levels are significantly higher. This discrepancy means that Americans - both companies and consumers - stand to feel the impacts of supply disruption much more precipitously unless the business models shift to be less resource intensive.
This is already being felt, with the recent supply chain issues exacerbated by the pandemic and 'just-in-time' manufacturing. The familiar system of taking resources, making products, consuming them, and throwing them away is rapidly depleting finite resources and producing immense quantities of waste.
Business-as-usual is not advantageous
Applying the laws of supply and demand, Americans are in a clear ecological deficit; we are using resources faster than we can replenish them or absorb the waste associated with their use. This is inherently unsustainable.
The Global Footprint Network data shows that if all global citizens lived like those of the US, we would need the resources of five planets each year to satisfy the demand. Countries in an ecological deficit are sure to experience increased product scarcity and higher prices as resources become more limited.
According to the UN, the extraction and processing of materials, fuels and food contribute half of total global greenhouse gas emissions and over 90 percent of biodiversity loss and water scarcity. Additionally, regulators have begun to understand that we don't have the resources of multiple planets, and the regulatory landscape on this topic is rapidly turning from theory to reality.
While gaining a first-mover advantage implies taking some risks due to potential uncertainties, what is certain is that continuing business-as-usual is not prudent. To manage the risks, companies must be deliberate in determining which circularity approaches best suit their business models and when to introduce them.
There is an alternative way
These two examples avoid individual consumers having to own, maintain, and importantly, properly dispose of resource-rich items like bikes and phones. Instead, there is a company that is managing the repair, replacement, remanufacture, and eventual recycling of these products and profiting along the way.
In addition to new circular business models, it will be necessary to use materials more efficiently that have equal or improved physical properties. There are already sustainable material examples emerging. The circular economy decouples economic growth from resource exhaustion and offers new business opportunities for companies.
It is time to protect your business
The business opportunity includes but goes beyond ensuring compliance, appeasing investors, and meeting current customers' demands. Transitioning to closed loop materials or renewable alternatives can improve the resiliency, supply surety, and price stability of material inputs.
Shifting from traditional models to products-as-a-service can increase customer retention by building long-term relationships. Embracing repairability and incentivizing product takeback allows companies to generate revenue from repair services, remanufactured goods, or proper recycling/upcycling of materials. Adopting circular approaches can grow existing operations, mitigate external risks, and unlock new product and customer segments.
Outside forces are accelerating the transition to the circular economy
Many companies are reacting to outside forces and transitioning with urgency. Several of those could be mentioned here, but we'll focus on two major drivers:
The path forward requires a focused, tailored strategy
In order to create resiliency for your business in the rapidly changing markets and regulatory environments, it is necessary to determine how circular principles can be incorporated into existing operations.
Given the breadth of the circular economy and increasing pressures, clients are often unsure where they should start. They understand they must do something but seek an outside perspective to assess where to focus and the specific actions needed to implement the change. An initial project phase can include:
a regulatory review that identifies the most pressing requirements that impact the client in key geographies
a competitive benchmarking to understand the client's performance across defined circularity indicators with respect to the rest of the industry
an assessment of which circularity topics are most important for the existing and potential customers
an evaluation of internal stakeholders to ensure the circularity strategy is aligned to the broader corporate strategy.
This information is distilled as part of a materiality assessment that prioritizes where a company should focus their efforts for the greatest impact. These assessments provide insight into what the company needs to immediately enact, clarity on the reason why (upcoming regulations, customer demands, etc.), and a foundation for a roadmap outlining how these new objectives can be achieved.
The look and pace of the circular economy transition will vary across sectors, but the approach of assessing the landscape, focusing on the priorities, and tailoring the implementation will move companies in the right direction to achieve their desired outcomes of a compliant, profitable, and robust business.
About the author
Grace Cook is a Senior Consultant with Ramboll Management Consulting in the US where her work focuses on the circular economy transition. She develops solutions for clients from materiality assessments and target-setting to implementation and change management. She incorporates circularity principles across the full product lifecycle and value chain to prepare clients to drive change.
Want to know more?
Grace Cook

Senior Consultant
Circular disruption in the buildings value chain
The ripple effect of aggressive regulation coupled with investor and customer expectations will drive a circular economy disruption in the buildings sector. In this article, our circular economy experts explain the consequences for the main actors in the buildings value chain.
Protecting your business through supply chain sustainability management
Like a vessel stuck in the Suez Canal, lack of sustainability management might seriously interrupt your supply chain in the future. In this article, our expert, Christine Pries, helps you keep your business afloat by following a tried-and-tested process.