Eva Ravn Nielsen
February 15, 2021
Energy islands in 2030: Tackling Bornholm's CO2 scarcity in relation to Power-to-X
The Danish Government recently approved the establishment of two energy islands by 2030 in the North Sea and the Baltic Sea. The conversion of the future massive amounts of electricity into other energy carriers through Power-to-X (P2X) technologies will play a key role in efficiently integrating the energy islands into the Danish energy system. But CO2 scarcity in relation to P2X is a challenge that has caught the attention of the Danish energy industry.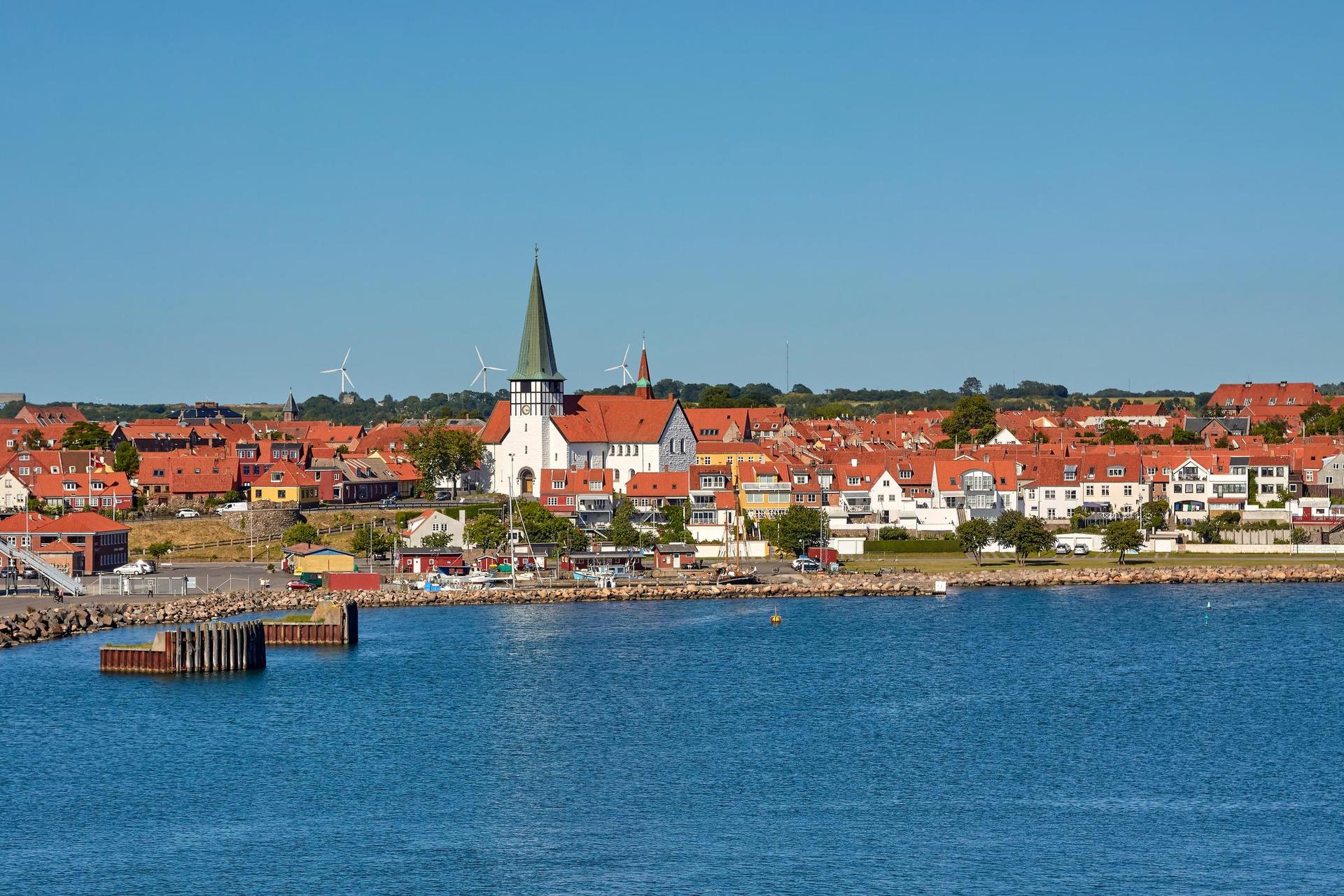 As the Danish Government prepares to initiate the construction of two energy islands in the North Sea and the Baltic Sea, exploring how to best utilise the energy islands and make efficient use of P2X technologies is essential for transitioning to a low-carbon energy system. Bornholm for example, is being considered as the most attractive and cost-effective location for producing hydrogen in the Baltic Sea however, the Danish island presents certain limitations on the further conversion to methanol due to CO2 resource scarcity.
"It seems odd to have too much CO2 in our atmosphere, and still be lacking CO2 to produce green fuels, but carbon will be the limiting source for producing methanol on a large scale in Bornholm, and that is a fact that we face in our future energy systems", says Eva Ravn Nielsen, Chief Consultant (P2X) at Ramboll.
The point was made during the webinar "P2X in relation to Energy Islands" where opportunities and barriers of P2X technology deployment in relation to a planned energy island in Bornholm were discussed by major players across the Danish energy industry.
"This white paper is an important and thorough analysis that creates the basis for future investments decisions. Carbon limitation is a challenge and we should be careful not to waste carbon on solutions that can use electricity directly, hydrogen or ammonia, which is foreseen to be the winning energy carrier for shipping", explains Eva.
What could the solution then be?
"Usually, it will be beneficial to place a P2X production close to the energy source, which in this case is the wind farm, but also close to where the product should be used, if this is possible. There will be a loss in power cables when transporting electricity over long distances. Likewise, there will be an investment cost when establishing a pipeline for transporting hydrogen over longer distances. The surplus of heat from the chemical processes should be utilised in the best way possible. This can be in district heating or in thermal integration of the chemical process equipment. It can be quite complex but the synergies when coupling different sectors is of great importance for a successful implementation of P2X technologies", Eva adds.
The future calls for expert knowledge and collaboration
Both energy islands and P2X technologies will play a key role in decarbonising the Danish energy system, but for them to become reality an optimal setup based on the specific conditions at each location must be found. This calls for expert knowledge and collaboration across the energy, industry, and transport sectors. Ramboll has already been involved in over 20 projects dealing with hydrogen and P2X during 2020 and is currently taking part in concept studies, environmental analyses, and engineering design for integrating carbon capture with production of e-fuels.
Want to know more?
Eva Ravn Nielsen

Chief Advisor, Hydrogen & Power-to-X
What are "scope 4" emissions and why should I care?
As if three scopes for greenhouse-gas emissions were not enough, conversations around scope 4 are beginning to pick up. In this article, our expert Laura Bowler gives you a crash course on these 'newer' emissions and helps you understand if they are right for your company.
How to tackle climate adaptation in our homes and buildings
The UK is starting to experience more extreme weather that climate science has been saying for decades, but now it is becoming more prevalent. Continuing to break new record temperatures, we must face the reality that our homes and buildings need to be better-equipped to mitigate sweltering temperatures. Our expert Andrew Mather shares ways to adapt homes and buildings.