We enable society's transition to a future that flourishes
Ramboll is a global engineering, architecture and consultancy company with more than 17,000 experts that create sustainable solutions for governments and companies all over the world.
We combine insights with the power to drive positive change to our clients, in the form of ideas that can be realised and implemented.
We call it: Bright ideas. Sustainable change.
Only one Earth: Enabling transformative change to stay within our planet's natural boundaries
Humanity is living well beyond its means on our planet, which now faces both climate and biodiversity crises. The challenges - and solutions - are connected. On World Environment Day 2022, we explore the ways forward.
What makes a city liveable?
More than half the world's population dwells in urban areas today, rising to 6 billion people by 2041. Our liveability experts explain why nature, culture, and human welfare are all needed to make cities liveable.
The new rush for clean energy minerals
The cost of materials used in renewable technologies has shot up, prompting manufacturers to hike prices. But the biggest dilemma in the years to come is not price, but where these metals and minerals are sourced – and if we can get enough of them, says Hannes Reuter, MD for Energy at Ramboll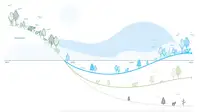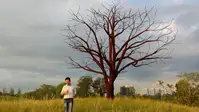 Modernising Antarctic Infrastructure for Future Generations of Polar Scientists

Specialist construction teams are travelling home to the UK after five months of work in Antarctica to modernise British Antarctic Survey (BAS) research stations. They've successfully completed a number of construction milestones this season.

25 May 2023

National Highways on impactful environmental sustainability strategy

National Highways' new Environmental Sustainability Strategy (ESS) sets out the company's long-term approach to managing their network in a more sustainable way. The ESS includes the 2050 vision of a connected country and thriving environment and launches alongside the Strategic Road Network Initial Report.

24 May 2023

Ramboll appoints new Executive Director for Buildings, and new Head of Building Structures

We are delighted to announce the promotion of Jason Layfield to Executive Director of our UK Buildings division, following a 22-year career at the company. We also welcome Jules Handy, joining as Ramboll's Head of Building Structures. She joins Ramboll following 16 years at Atkins.

18 May 2023