Solutions to achieve a net zero world
Decarbonise for net zero
Climate change is the defining issue of our time. Reducing carbon emissions in the built environment, while deploying renewable energy at high pace and scale, is key to meeting the challenge. Here's how we're making this happen.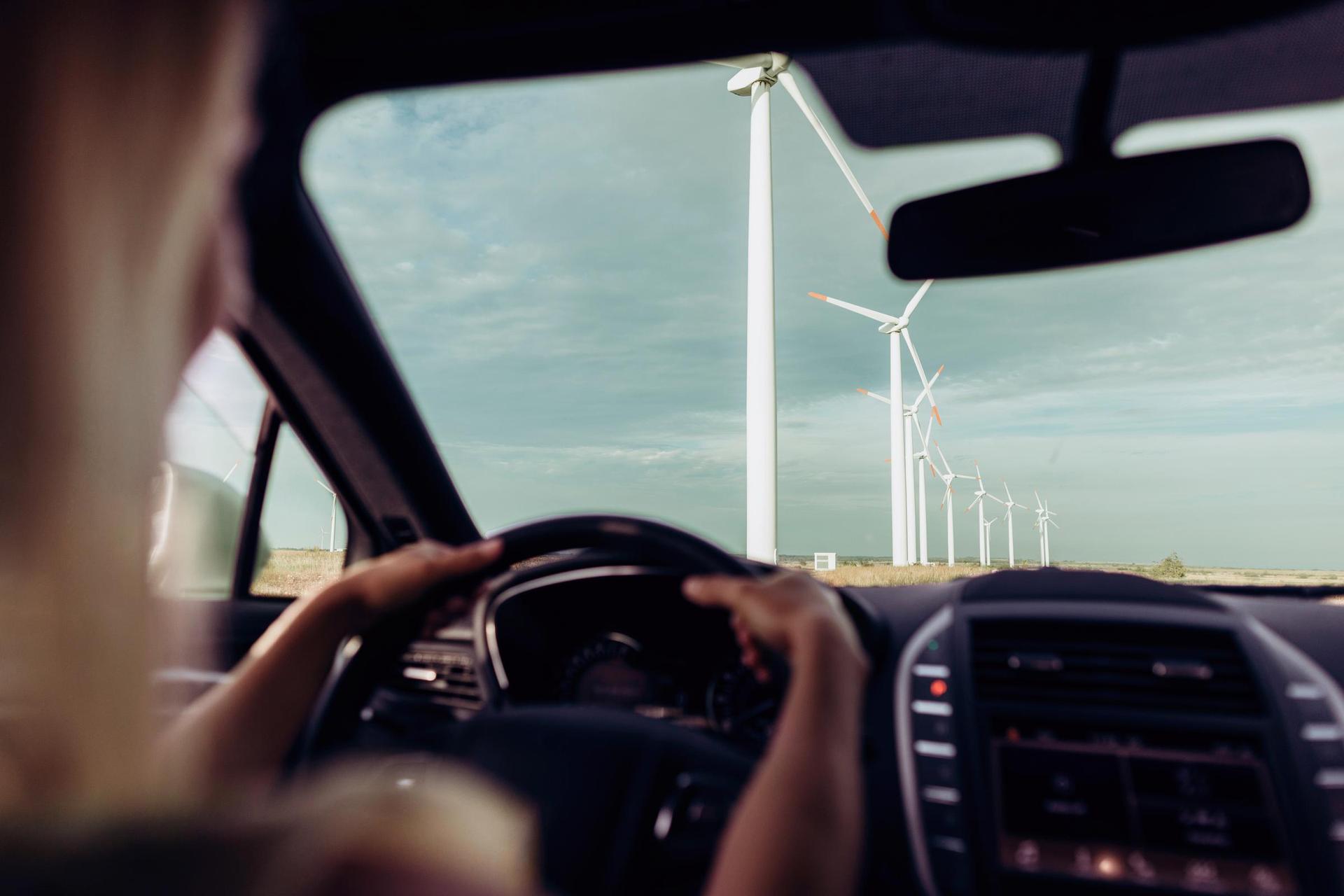 Decarbonisation drives great opportunities for investments and solutions to benefit nature and humans
Fossil fuels provide 83% of global primary energy demand and contribute about 73% of global carbon emissions. A huge expansion of solar and wind power is needed to displace fossil energy with renewable energy in the electricity grid. It means scaling-up deployment of green hydrogen to power heavy transport and industry.
At the same time, the whole life carbon of products and built assets needs to be radically reduced by mitigating embodied and operational carbon and focusing on circular approaches. We can reduce carbon impact of the built environment buildings, infrastructure and construction and do that while boosting liveability, so that people and nature can flourish.
Decarbonisation brings unprecedented opportunities, massive investments, and new solutions that improve living conditions for humans and nature. Businesses and organisations want to cut their carbon footprint but face complex challenges: from defining carbon reduction roadmaps, to implementing low-carbon strategies.
:
Our key decarbonisation targets
Ramboll is rising to the challenge of climate change, helping move the world closer to meeting global climate and nature goals: Halving carbon emissions and being nature positive by 2030, and reaching net zero emissions by 2050.
Getting to net zero requires rapid scaling of renewable energy technologies and low carbon materials.
Trusted partner for the green energy transition
:

Unmatched position in renewable energy

With an unmatched position in renewable energy, and with cutting-edge sector and consulting expertise. Ramboll aims to become the global leader in the professional services industry in the green energy transition. That helps unlock low-carbon growth for clients and society.

:

30-years' experience in wind and solar energy

With 30-years' experience in wind and solar energy, and at the forefront of green hydrogen technology, we're helping deliver some of the most complex and ambitious projects for clients. From the world's first energy islands to low-carbon high rise buildings.
Could old pipes power EU's green dreams?

There are few shortcuts in the green energy transition. But for hydrogen, an opportunity has emerged to piggyback off existing fossil fuel infrastructure.

Aug 16, 2022