Our professionals in Italy provide technical, scientific and regulatory expertise in environmental sciences and engineering, energy, climate change, health and safety, helping clients overcome challenging environmental, health and social issues.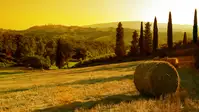 Ramboll Environment & Health

Via Mentore Maggini, 50
00143 Rome
Italy





Ramboll Environment & Health

Viale Edoardo Jenner 53
20159 Milan
Italy




One of the world's leading environmental and health consultancies, we help clients understand and manage the impacts of their activities and products, so that they can respond with sound strategies for operating sustainably.
We work on ground-breaking projects with industrial, manufacturing, legal, real estate and financial sector clients in Italy, such as Vantage, Italvolt, Prysmian and are now renovating the breakwater of the Port of Genoa, a unique European project, and Italy's most important economic growth project.
Emiliano Micalizio

Principal

Daniele Paolo Susanni

Principal