Lead Advisor, Internal Communication
We invite you to bring your internal communication experience and passion into play as you help shape strategies and campaigns to our 4,200 employees in Denmark. To succeed in this role you must have proven expertise in communicating internally about company strategies and integrated campaigns that strengthen leadership communication, build awareness and employee engagement.

Are you our new Lead Advisor, Internal Communication in Denmark? Click the Apply now-button to send your application.

Inviting bright minds

Do you want to push the boundaries of your profession and develop your excellence in an open, collaborative and empowering culture? We work to create a sustainable future and our inspiring projects and innovative solutions aim to set the standard among our peers. You will join a global company that has been growing successfully since its foundation in 1945. Together, we lead and leave a positive impact on societies, companies and people around the world.

You will join our Communications and Marketing department in Denmark

As our new Lead Advisor in internal communication, you will be part of a well-regarded and highly valued team collaborating closely to position Ramboll towards present and potential employees, clients and many other stakeholders. You will be part of a team consisting of specialists within corporate communications, employer branding, PR, digital campaigns, marketing and client communications. In your day-to-day work you will work closely together with colleagues in the Danish Communications team, not least our Internal Communication Specialist (currently on parental leave), and with colleagues in our global Internal Communication & People team to align global and local campaigns.

Your key tasks and responsibilities will be:
Drive annual wheel of communication activities about our company strategy – in collaboration with colleagues – translating strategy into effective internal multi-channel campaigns that trigger interest and engagement in Denmark
Conceptualising our strategy by translating strategic KPI´s into engaging employee communication
Advice senior management on change management activities with a clear focus on why, what and how
Develop, design and drive various communication initiatives and campaigns from support functions as Human Resources, Facility Management and Finance to support our operations
Storytelling through digital campaigns, newsletters, videos and copy writing
Take interim responsibility for Ramboll´s internal digital platforms in Denmark, including editorial responsibility for an area of our intranet platform targeted to Danish colleagues
The department culture is characterized as dedicated, professional, creative and with a high degree of job satisfaction. The team works flexibly from Ramboll's global Head Office in Ørestad in Copenhagen and is part of our global Client, Communication and Marketing function.

You will report to the Communication Director for Denmark.
Your starting point for constant growth

From the moment you join Ramboll, we will support your personal and professional development so that you grow with the company. For this role, we believe your starting point is:
Min. 10 years proven experience in conceptualising and launching business strategies that create internal understanding and attraction, in close collaboration with senior management teams
Project management experience and proven stakeholder management skills from an international organisation
Strong journalistic skills which create content that is clear, precise and human
Experienced user of Microsoft SharePoint is a prerequisite for this position
Experience in using digital analytics and insights gathered from various platforms to shape future activity and content
A master's degree in communication or journalism or other relevant qualification
Superior communication skills in Danish and English. English is our corporate language, and all written communication material is in English.
Personal qualities that will help you succeed in this role include being a committed team player, proactive, enthusiastic, analytic, and persuasive, with the ability to simultaneously manage multiple projects.

Ramboll globally

Ramboll is a leading engineering, architecture and consultancy company. Working at one of our 300 offices in 35 countries, you will join 17,500 fellow bright minds in creating innovative and sustainable solutions within Buildings, Transport, Architecture & Landscape, Energy, Environment & Health, Water and Management Consulting. Combining local experience with global knowledge, we help shape the society of tomorrow.

How to apply

Apply online. Attach your CV, cover letter and relevant documents showcasing why you are the right fit for the role, and when you are available to start. We look forward to receiving your application.

Deadline: 11 June 2023.

If you have questions to this position, you are welcome to contact Jesper Fabricius, Communications Director, jefa@ramboll.dk, 5161 6781.

We invite for interviews on a running basis during the application period.
Ramboll is a leading engineering, architecture and consultancy company founded in Denmark in 1945, with 16,000 employees globally. In Denmark, we are 3,600 colleagues delivering innovative solutions within Buildings, Transport, Water, Environment & Health, Energy and Management Consulting. We invite you to contribute to a sustainable future, working in an open, collaborative and empowering culture.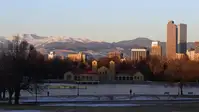 An equal opportunity employer
At Ramboll, we respect human rights and believe that equality, diversity and inclusion foster the best results and a welcoming work environment without discrimination or harassment.
Ramboll conducts all relations with its employees and applicants for employment in accordance with the applicable laws, directives, and regulations of the many countries in which we do business.
We invite applicants without regard to race, color, ancestry, national origin, religion or belief, gender, sexual orientation, domestic partnership status, physical or mental disability, medical condition, marital status, age, pregnancy and maternity, military service and veteran status or any other status protected by the law, to become a part of our journey.
We believe that diversity is a strength and that differences between people add value to our organization and allows us to play our part in creating sustainable societies.
Ramboll in numbers
: 6 markets

Buildings, Transport, Energy, Environment & Health, Water and Management Consulting