Nature positive outcomes & nature-based solutions
Biodiversity and ecosystems
Life is what makes this blue planet so special. But it is under threat from human impact and climate change. By halting and reversing biodiversity loss, we can help nature to recover so that thriving ecosystems and nature-based solutions continue to support future generations.
Making global ambitions on climate and nature positive action relevant to a business's value chains
In just over 40 years, global populations of mammals, birds, fish, reptiles, and amphibians have declined by almost 60%, while 40% of plant species are at risk of extinction.
The key drivers of this biodiversity loss include climate change, pollution, habitat destruction, invasive species, and overexploitation of the natural environment. Left unchecked, countless species will be lost forever, while taking a heavy toll on human health and well being.
According to the World Economic Forum, biodiversity loss is one of humanity's top five threats, with $44 trillion dollars of economic value moderately or highly dependent on nature.
By taking decisive action to restore biodiversity and enable thriving ecosystems, we can help regenerate nature and habitats and leave planet Earth in a better shape for future generations.
: 400 experts
At Ramboll we have more than 400 ecologists, biologists, biodiversity consultants, and climate adaptation specialists who have implemented nature based solutions worldwide. In step with new legislation around the world to restore and enhance biodiversity, we are ready to help clients succeed in their biodiversity ambitions.
Nature positive solutions help manage risk, deliver on science based targets, improve biodiversity and restore ecosystems.
It's a wonderful world. Let's keep it that way
:

Nature positive

Nature positive means enhancing and restoring the natural environment, while maintaining food and medicine supplies and raw materials for manufacturing, and building essential infrastructure such as offshore wind farms, transport routes, and urban settlements. It is about leaving nature in a better state than we found it.

:

Nature based solutions

Nature based solutions use the natural world to improve human made solutions, such as blue green infrastructure, which restores urban biodiversity whilst preventing flooding. Both require multidisciplinary skill and expertise to ensure solutions are appropriate for local conditions.

:

Science-based targets

At Ramboll, we work closely with our clients, partners and stakeholders to help them meet their science based targets for climate and deliver on their nature positive ambitions.
Halt and reverse biodiversity loss
Using nature positive and resource management solutions, we can bend the curve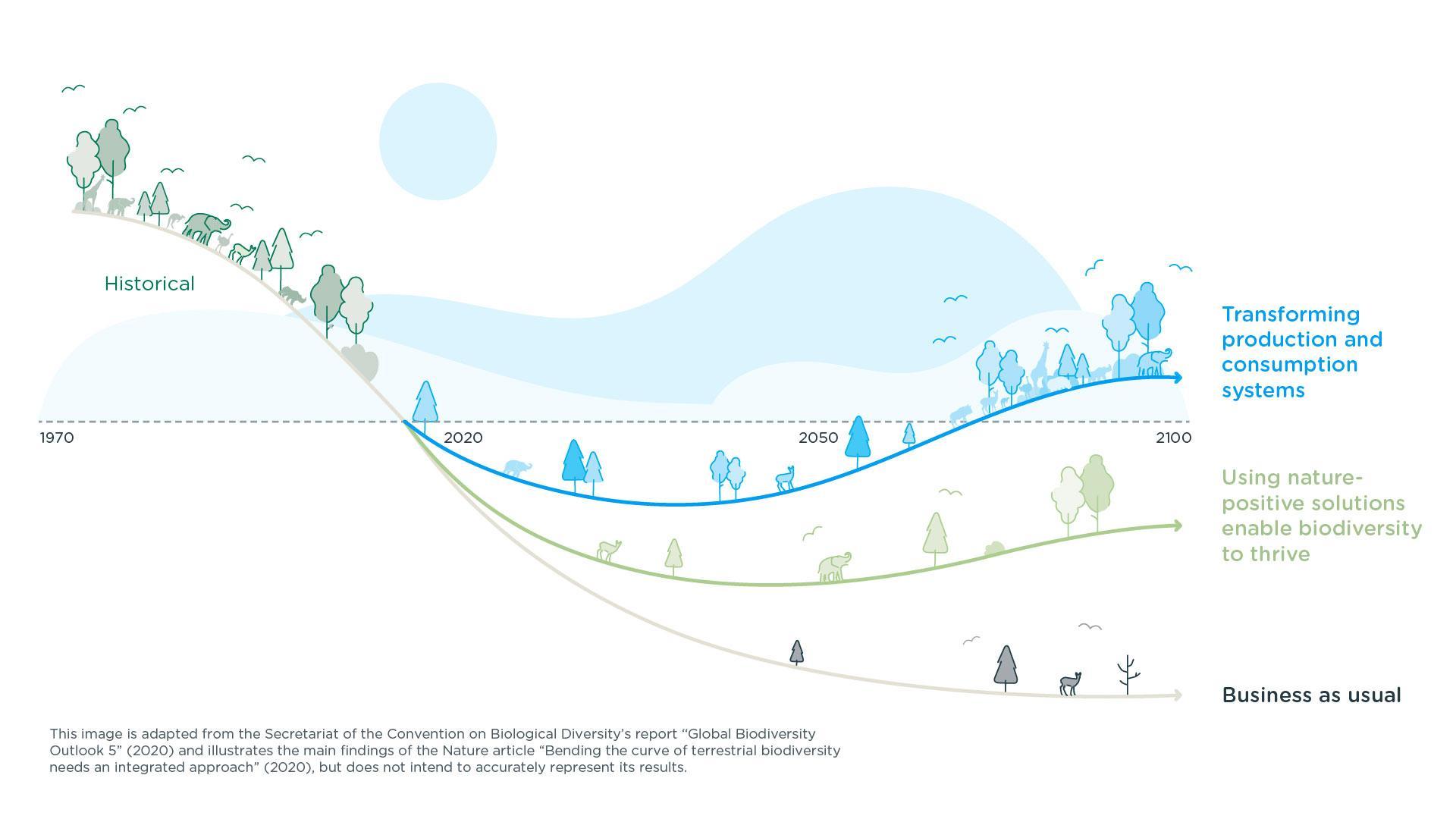 Explore more
Sustainable Finance: Why you should take note of TNFD

A new market-led initiative aims to integrate environmental risks and opportunities into the investment decisions of all financial institutions and enterprises. In this article, our environmental economist, Lara Alvarez explains what it is and why you should take note. And eventually take action.

Feb 10, 2023

Building energy islands in balance with nature

Denmark needs renewable energy generated from two energy islands linked to offshore wind farms to achieve its ambitious climate goals by 2030. Ramboll will assess impact of the planned Baltic Sea energy island on the surrounding marine environment.

Sep 20, 2021